Image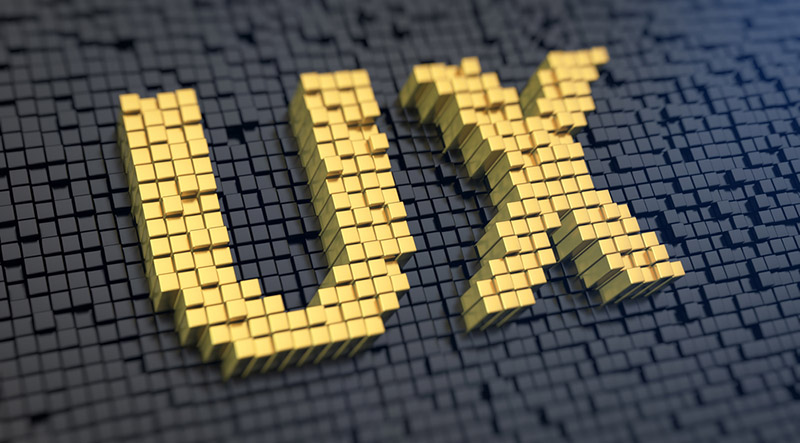 The cyber security industry is growing faster than ever as companies increase their level of monitoring and analysis to protect themselves from breaches and data loss. The imperative for security professionals to be fast and accurate in recognizing and remediating security threats makes the user experience in security products absolutely critical.
What the Heck is UX anyway?
UX is the acronym for User Experience. UX is more than a modern, pretty UI: it is the delivery of valuable content and functionality that needs little effort to learn and use. A security product with good user experience means that instead of fighting the UI, you are gaining the knowledge and insight you need to fight the bad guy.
Image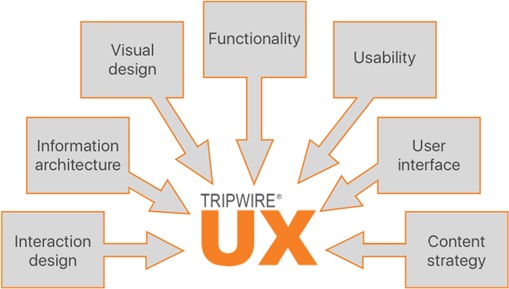 This visual displays all the components that play into Tripwire UX. Enterprise products have long been synonymous with a disappointing user experience. Here at Tripwire, we are challenging that assumption and are working to bring our customers a modern, industry-leading experience.
How do our customers impact Tripwire UX?
The more we know about our users and how they use our products, the better we can design our products. Ultimately, we can remove any barriers between the user and the security data they need to stay ahead of vulnerabilities and malicious actors. The feedback we get through user interviews, customer visits and usability sessions helps shape future products and improve current ones.
Where can you find the Tripwire UX Team? That's Easy!
Will you be attending the RSA Conference next week in San Francisco?
Image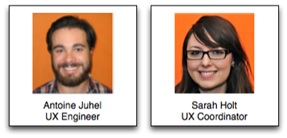 Two of the Tripwire User Experience Members will be onsite to talk with YOU! You can find us at the Tripwire Booth #3301. We will be the ones in orange suits – you can't miss us! You can also get in contact with us by emailing us at [email protected]. We look forward to meeting you!   Title image courtesy of ShutterStock