Image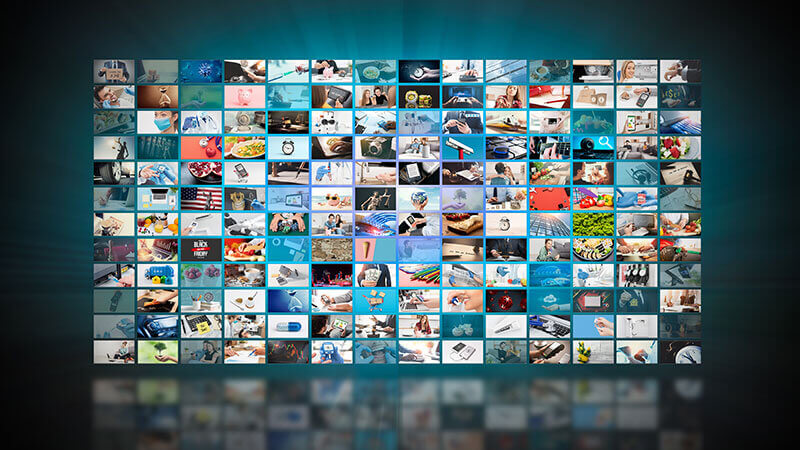 In the world of modern business, companies must put extra effort into creating engaging visual content to stand out from the crowd. Social media marketing, for instance, was once deemed an easy way for companies to reach additional eyes but today, marketing is a lot more competitive than simply creating a post and hoping it goes viral.
Entertaining short-form content and striking imagery are what make companies and brands stand out online but it's important to remain aware of your cybersecurity and data protection. For example, a seemingly innocuous video from your office shared on social media can inadvertently disclose important business information from the background.
With the potential for cybercrime attacks on businesses coming from many aspects of modern society, making life as difficult as possible for criminals is imperative. Let's look at how the visual marketing of a business may make it more vulnerable to cybercrime, and how to be aware of the dangers.
Company visuals: what are they?
Visual marketing is a powerful tool that allows companies and brands to showcase their products and services to the world. In the age of digital marketing, visuals come in various guises such as photographs, videos, and infographics. These various forms of visual content allow companies and brands to tell a complex story in a short time.
Video is now one of the most important forms of digital marketing, from advertising on TV, to social media, it can support content of practically any type. The beauty of social media content creation, whether via photography or video, is that it is accessible to anyone, and its popularity is so high it is even regarded as one of the most popular dream jobs for kids.
But as far as marketing goes, companies must endeavour to get their visuals right by staying on brand, creating quality images or videos, and targeting the right audience. Failing to do so can be seen as a wasted opportunity to capitalise on excellent marketing visuals.
Think twice before posting
One of the first things companies of any size should consider before posting an image online that was taken from its offices online is cybersecurity. It may seem harmless sharing your location via geotagging but offering that information can put people and their properties or premises in danger.
People have unfortunately discovered that deliberately geotagging while on holiday has alerted would-be burglars to vacant properties. The same is true for businesses, where perhaps your team is enjoying an away day and posting about it on your social channels. Advertising that your building is potentially unoccupied may just prick up the ears of a criminal.
Phones and tablets are capable of tracking their location and when images are taken they can tag the device's location through satellites. This occurs when electing to give the device access to your location, and is something that can be switched off quite easily. Companies may choose to leave this location service on if they have a physical store they wish to direct people to when creating a visual marketing campaign.
However, outside of their head office location, some companies may not wish to share their exact operation locations with the whole world. To protect against this, it's simply a case of turning location sharing off in the particular app that uses the camera.
Sharing personal information
People love social media because it allows them to share images and videos of their lives with friends, family, and followers. But there are risks involved. For example, people who share pictures of their luxurious homes may accidentally be inviting thieves to take a closer look. Someone who leads an extravagant lifestyle, or lives in luxury, and shares that online without making it private can unwittingly make themselves a target for criminals.
The same is true of pictures taken within a business. Any information that can be deemed sensitive should be reviewed before images are posted online by a business. Employees sharing information about their activities can lead to corporate espionage where your closest competitors can learn more about the inner workings of your company. From the locations you visit, to the clients you work with, it's all valuable information in the hands of a criminal, so be careful with the information that's shared.
The good news is that action on data privacy continues to move forward in the US (with several new state privacy bills) and globally as "Europe continues to advance and discuss proposals that focus on privacy, platform regulation and competition". Published in Tripwire's 2022 first quarter Privacy Update, such ongoing strategies and moves will help to curb illegal and harmful content alongside business-friendly initiatives that can monitor and make new approaches towards better privacy and data protection.
Live streaming online
Companies must change with the times when creating marketing visuals, which is why they may choose to live stream a promotional event. It is a great way to create content that offers a more personal touch than something that is overly produced, edited, and clearly corporate.
Live streaming allows followers of a brand to see what those who work behind the scenes are doing or allows them to explain what they do best. This format also helps to generate a buzz for something like a product launch and has become more popular with digital marketing experts. This is shown by approximately 73% of B2B businesses using live video to reach their target audience reporting positive results on their ROI.
But there are risks for companies who broadcast live visual content to their social media audiences. A live stream requires a connection to the internet, which leaves a company vulnerable to attacks such as IP leaks or DDoS attacks. There is also a risk that someone may screengrab your content and pass it off as their own, while overloaded chats present opportunities for scammers and malicious actors to link to malware.
Common protection methods against these attacks include using a VPN (Virtual Private Network) to protect your IP address and strong passwords to avoid someone compromising you through brute force.
The temptation for many companies is to simply rely on the IT department to take charge of their cybersecurity. Given the importance of data protection, however, companies must hire the best cybersecurity available to them. This may mean reaching out to a third party but when compared to the cost of a data breach, as well as any regulatory penalties, which can reach multi-million pounds, it's a worthwhile investment.
Copyright on your images
The content you create and put into cyberspace can be seen and shared by millions of people. However, it's important to remember that you are the creator of that content, and without your company's skill and creativity, it wouldn't have been successful. It's important that you protect your images, and there are a few actions you can take to reduce the risk of your intellectual property being used inappropriately.
Firstly, consider adding a watermark to the image. This often comes in the form of white or translucent text hidden somewhere discreet on the main visual. It can prevent others from just copying your visual content and using it for their own promotional activities. If a copyright infringer removes this watermark they can be liable for damages under the Digital Millennium Copyright Act.
You may also wish to include copyright information in image metadata or advanced barcoding that places a unique, invisible fingerprint on the image that can be traced back to you. Adding further protective layers helps boost your copyright claim and protect your intellectual property.
Cybercriminals will try unique and novel approaches to infiltrate a company. This is also true in the physical realm, where burglars use information culled from online images to perpetrate crimes against an organisation.  It is very important to be aware of video and images that your organisation posts online.  What you see, may not be the same as what a criminal is looking for.
---
Image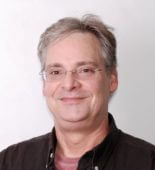 About the Author: Chester Avey has over 10 years of experience in cybersecurity and business management. Since retiring he enjoys sharing his knowledge and experience through his writing.
Twitter: @ChesterAvey
Editor's Note: The opinions expressed in this guest author article are solely those of the contributor, and do not necessarily reflect those of Tripwire, Inc.