Image The Federal Trade Commission (FTC) is warning the public to be on the lookout for scams that leverage fake government grants as lures. This type of ruse begins when an individual receives a cold call from someone they don't know. The caller informs them that they have won a grant of $14,000 from the National Institutes of Health (NIH), an agency of the U.S. Department of Health and Human Services which is responsible for conducing biomedical and public health research. To collect their grant, all the individual needs to do is provide the caller with their bank account number or pay a fee via a iTunes or Green Dot card. It's unknown how many people have fallen for this scam thus far. In one case, a victim recognized their mistake in charging the scammer's fee to their credit card before it was too late. As they explain in the comments section of the
FTC's alert for the ploy
:
"I stopped the charge by calling my bank, explained what happened, the bank issued the credit, never heard from the scammer again. Good thing I came to my senses in time. I am generally more alert so it was embarrassing to me to be taken in enough to bite."
Image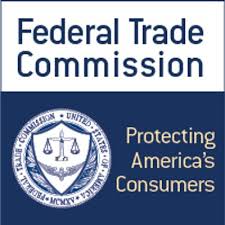 Should they fall for this type of scam, victims can follow what the unnamed individual did above. They can call their bank or whichever service (like MoneyGram, iTunes, Western Union, etc.) they paid as part of the scheme and report the fraud as soon as possible. They might not get their money back, but there is a chance they could. They should then
report the racket to the FTC
. When it comes to prevention, it's important for people to know that the government doesn't award grants for personal use. Researchers must apply for them for public purposes. An awardee should therefore know about the grant before the government chooses its recipient. Furthermore, people will never receive calls from the federal government asking for sensitive personal information like banking account numbers. The FTC drives this point home in its alert:
"... [T]he federal government will never call you, demanding that you give your personal or financial information – like your bank account or Social Security number. Has a caller ever asked you to wire money, cash a check they send you (and send them money), or use a prepaid card to pay someone? Those are all red flags. Nobody legitimate – and certainly not the government – will ever ask you to pay in any of those ways."
Scammers think they can more easily trick people by impersonating trusted brands like government agencies and
energy providers
. But individuals should never provide sensitive personal information like bank account numbers to anyone over the phone. Instead they should hang up on suspicious callers and contact an organization directly to verify the call if they think it was a scam.