Image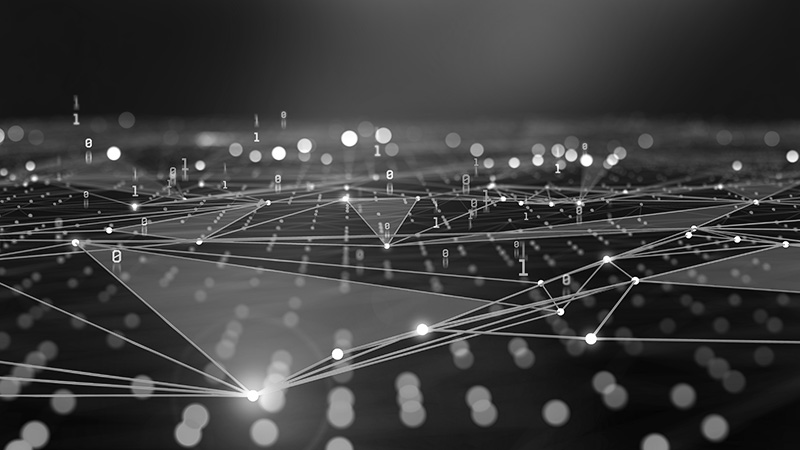 If you were to poll the folks in a typical office about which aspect of the infamous CIA Triad was most important to them, you would likely get different answers from different people. While confidentiality, integrity, and availability are all important and serve to function together, for the sake of fun, what if you had to choose one factor as the most critical? 
The legal team would most likely fall upon the confidentiality leg, as that is how they maintain the secrets of the organization. The sales team would probably select availability, as their lifeblood depends on knowing their current status of inventory and pricing. If you asked the accounting team, integrity would be the most valuable area for the company, as an error in data integrity can mean the difference between profits and losses. What is data integrity, and how does this concept stretch to the importance of database integrity?
Data integrity is the accuracy, completeness, and consistency of data. It also refers to the safety of data regarding regulatory compliance, such as that required for compliance frameworks, standards, and regulations. Data integrity is maintained by a collection of processes, rules, and standards, and must be implemented during the design phase of any project. Database integrity is the collection of rules set in place to ensure that the mechanisms to contain data can provide the same conditions applicable to the security of the data itself.
Why it is important to monitor the integrity of your database
Data has become the modern age commodity of value.
We live in a time where gold, oil, and property have huge financial effects on individuals and businesses. Data has the same level of weighting, as it is used for purposes of providing Personally Identifiable Information (PII). This information can assist with medical, financial, and many other facets of an individual's life. As such, the database containing the data requires a level of integrity commensurate with the commodity being stored within it.
Simply put, the maintaining of database integrity can save your organisation the time, effort, and money it would cost to make a big decision based on incorrect or incomplete data. Decisions are based on accuracy and completeness, and if you are misinformed, the decisions can have detrimental effects.
According to Digital Guardian, data integrity provides those who manage databases the insight into the truth of the data contained by highlighting:
Human error, whether malicious or unintentional.
Transfer errors, including unintended alterations or data compromise during transfer from one device to another.
Bugs, viruses/malware, hacking, and other cyber threats.
Compromised hardware, such as a device or disk faults.
Physical compromise to devices.
What can happen if your database is mismanaged
To be in-the-know is far more important than to be unaware! Database monitoring preserves an evidence trail to examine in the event that an error occurs, and to understand what has and has not been compromised. It can give you the ability to assert the nature of the error, and along with other security elements, to determine if the error was malicious or not. If there is suspicion about whether a database has been altered, monitoring can ensure that we can confidently determine if a breach has occurred. But more importantly, when there is evidence of a crime, you want to understand the exposure of the compromise. Database monitoring can provide the information that you need.
Some noteworthy data breaches indicate the need for good monitoring, and good security as an overall strategy.
Database integrity is a multi-faceted approach
There are many compliance frameworks and guidelines which define the ability to store, manage, and administer data within organisations. These frameworks provide information about how data should be shared, archived, and transferred, as well as the purposes the data can be used for.
If we were to take an example of a security event within an organisation, we can understand that any PII data should be encrypted to ensure that is protected from being accessed by malicious actors. When such an action occurs, information is required to show the type of encryption utilised, the location of the data, and whether anyone accessed it. This is where database integrity can ensure that the data has not been tampered with. Database integrity provides a check to ensure that it was in a good and secured state before it was modified, or stolen.
Another good example is with medical information. When we visit our doctors, we want to know that the information they collect is stored accurately. This information is shared with the wider medical community and can mean that the decisions made to provide a diagnosis rely on the integrity of this data.
How Fortra's Tripwire can help monitor the integrity of your databases
Fortra's Tripwire Enterprise (TE) is the industry's leading File Integrity Monitoring (FIM) and Security Configuration Management (SCM) solution. Tripwire Enterprise helps reduce your attack surface and risk exposure with proper system hardening and continuous configuration monitoring. Backed by decades of experience, it's capable of advanced use cases unmatched by other solutions.
Not only can TE monitor files and folders, but importantly is able to monitor databases in your environment. It has extensive platform support for IBM DB2, MS SQL, Oracle DB, as well as PostgreSQL.
Our customers are empowered with the ability to monitor and log changes made to tables, indexes, and permissions. It also gives our users the ability to integrate their storage procedures. Once a database is monitored, TE catalogues its baseline state, which says, "this is what good looks like." It then alerts and notifies when any unauthorised changes occur, so there is never a situation where no knowledge of security breaches is used as an excuse.
What are your thoughts about the most important aspect of the CIA triad?  Often, the most important data in an organisation is held in a structured database. This is why careful monitoring can mean the difference between integrity and confusion.