Image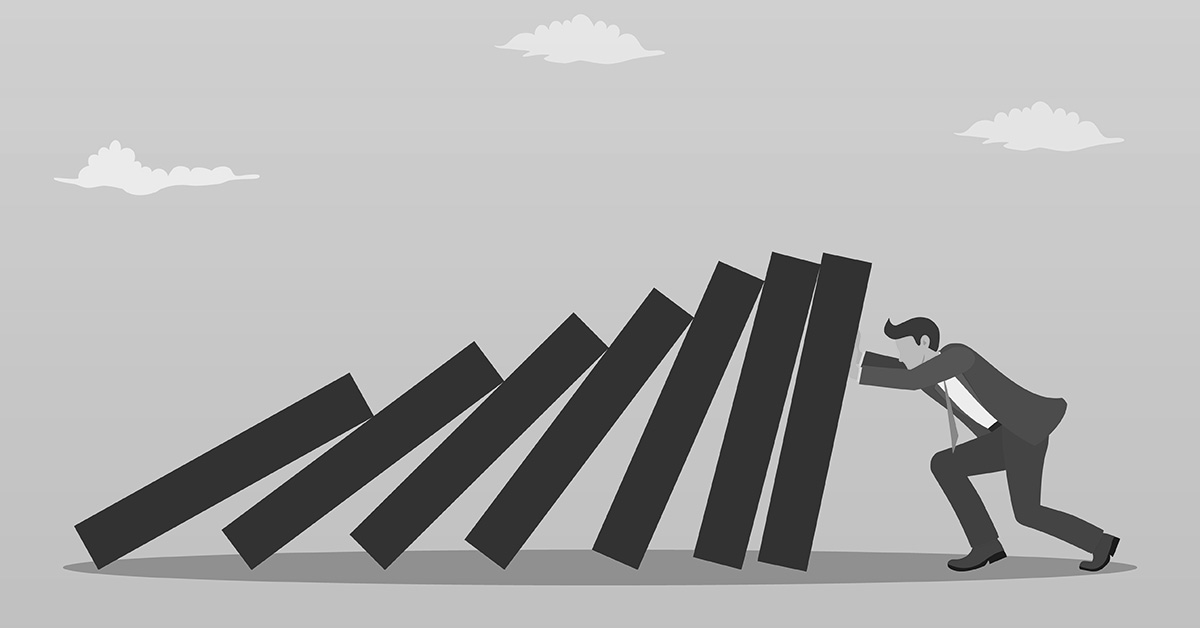 In today's digital landscape, cybersecurity is not just a technical concern; it's a strategic imperative. As we delve into the insights from a recent report from Accenture titled "The Cyber-Resilient CEO," we'll uncover CEOs' critical role in safeguarding their organizations against cyber threats. Discover how a select group of leaders navigates the complex terrain of cyber vulnerabilities, making cybersecurity a cornerstone of business resilience.
The Cyber-Threat Complexities
CEOs recognize that the business world is rife with cyber vulnerabilities. This report reveals that disruptive forces, such as rapid technological innovations, supply chain disruptions, and environmental changes, are top concerns for CEOs. These complexities underscore the urgency for robust cybersecurity measures. Let's delve deeper into these challenges and understand how CEOs navigate the evolving cyber threat landscape.
Being Risk-Ready
The financial and operational ramifications of cyberattacks are unmistakable. Global cybercrime costs will skyrocket to $10.5 trillion annually by 2025. While 96% of CEOs acknowledge the significance of cybersecurity, only a third claim deep knowledge of evolving threats. This knowledge gap leaves organizations vulnerable to ever-evolving risks. In further detail, we explore the imperative for CEOs to be "risk-ready" and fully comprehend the dynamic nature of cyber threats.
The Cyber-Resilient CEO
Among cybersecurity leaders, a select group stands out: cyber-resilient CEOs. These visionary individuals approach cybersecurity holistically, encompassing talent, innovation, sustainability, and customer relations. Cyber-resilient CEOs act confidently and achieve lower data breach costs, outpacing their peers in business value. What characteristics define this elite group? The report offers insights into their strategies for enhanced cyber resilience by talking with them directly.
Benefits of Cyber-Resilience
The benefits of embracing cyber resilience are abundant. Cyber-resilient CEOs experienced breach costs that are 2X to 3X lower than their peers. They achieve 16% higher incremental revenue growth, make 21% more cost reduction improvements, and maintain 19% healthier balance sheets. These impressive outcomes stem from their commitment to embedding cybersecurity into their organization's DNA. By prioritizing security, they shield their businesses from cyber threats and propel them toward greater success.
Five Actions of the Cyber-Resilient CEO
Strategy: Embedding Cyber Resilience
Cyber-resilient CEOs kickstart their journey by integrating cyber resilience into their business strategy from the very outset. This proactive approach ensures that cybersecurity is fundamental to all organizational decisions.
Talent and Culture: A Shared Accountability
Establishing shared cybersecurity accountability across the entire organization is a crucial move. By fostering a culture of cybersecurity awareness, these CEOs empower their teams to proactively protect against threats.
Technology: Securing the Digital Core
At the heart of cyber resilience lies securing the organization's digital core. Cyber-resilient CEOs prioritize robust technological defenses to safeguard their businesses.
Ecosystems: Extending Cyber Resilience
They extend the umbrella of cyber resilience beyond organizational boundaries, recognizing that a secure ecosystem is essential in today's interconnected world.
Continuous Resilience: Staying Ahead
Finally, they embrace ongoing cyber resilience to stay ahead of evolving threats, regularly enhancing cyber performance benchmarks.
Strategy Takeaways
Effective cybersecurity strategy is not merely about protection; it's a strategic enabler that can unlock new value for businesses. To chart a course towards cyber resilience, consider these key takeaways from "The Cyber-Resilient CEO" report:
1. Endorse Cybersecurity as a Strategic Business Enabler
Embed cyber resilience into your business's core by treating it as a strategic enabler from the outset. As a CEO, endorse and champion a framework for assessing cyber risks, mandating its use to inform strategic decisions and investments.
When business leaders understand the business case for cyber risk management as a growth enabler, they are more likely to adopt strong practices from the beginning. Almost 70% of cyber-resilient CEOs lead in implementing this practice, realizing its compelling value potential. Aligning cybersecurity programs with business objectives can lead to an 18% higher likelihood of achieving target revenue growth, market share, customer satisfaction, trust, and employee productivity.
2. Treat Cyber Performance as Vital as Financial Performance
Ensure cybersecurity is integral to decision-making processes, from strategic planning to budgeting. This demonstrates a commitment to safeguarding sensitive data, maintaining operational continuity, fostering customer trust, and enhancing resilience against evolving cyber threats.
60% of cyber-resilient CEOs manage cyber performance with the same rigor as financial performance, setting a solid example for organizational commitment.
Hold executives accountable for cybersecurity in business strategies, making them responsible for adherence to policies and standards aligned with the company's risk appetite.
3. Continuously Review Cyber Risk Assessments
Integrate cyber risk management throughout critical business initiatives' lifetimes, whether launching new products, expanding services, or making acquisitions. This enables businesses to quantify and address potential cybersecurity complexities continuously.
Set clear targets and request reporting on security consultations, risk identification, and solutions provided during strategic planning, implementation, and the lifetime of initiatives. Nearly 70% of cyber-resilient CEOs embrace this practice, compared to 41% of cyber laggards.
4. Reduce Organizational and Technological Complexity
Organizational and technological complexity introduce cyber risk. Simplify hierarchies, decision-making processes, and operational workflows to enable better risk responses, visibility, and cybersecurity control.
This simplification enhances coordination, speeds up decision-making, and ensures effective implementation of security measures, bolstering overall cyber resilience.
5. Lead with Transparency with All Stakeholders
Prioritize transparency by openly disclosing cyberattack attempts and the actions taken to address them with all internal and external stakeholders.
By sharing information about cyber incidents, organizations demonstrate their commitment to transparency and proactive efforts to tackle cyber threats, fostering strong relationships with stakeholders.
By implementing these strategic steps, cyber-resilient CEOs navigate the complex terrain of cyber vulnerabilities and make cybersecurity a cornerstone of business stability, ensuring a more secure and prosperous future for their organizations.
The Path Forward for CEOs
As this report illuminates, a small cohort of cyber-resilient CEOs has already demonstrated the path forward. Their strategies, lower breach costs, and enhanced business value prove that prioritizing cybersecurity pays dividends.
It's clear that cybersecurity is not just an IT concern; it's a strategic imperative that should permeate every facet of an organization. The time for CEOs to take charge of cybersecurity is now. By doing so, they can fortify their businesses against the ever-evolving landscape of cyber threats and ensure a more secure and prosperous future.
---
Editor's Note: The opinions expressed in this guest author article are solely those of the contributor, and do not necessarily reflect those of Tripwire.