Image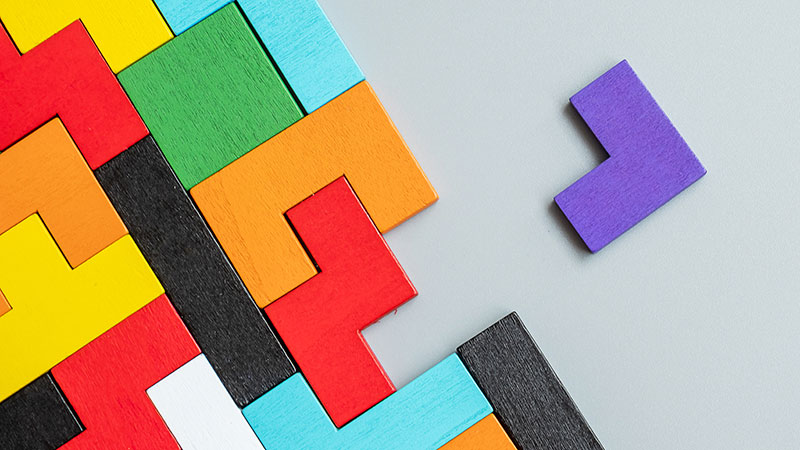 Cybersecurity professionals are always looking to keep up with new and changing threats, as well as developing new tactics and technologies to guard against cyberattacks. Traditional approaches to security are focused on defensive or reactive measures, generally blocking attacks from coming in, or responding to attacks once they happen. Unfortunately, these methods may not be enough to satisfactorily address the threats in question. According one report, it takes a company an average of 277 days to identify and contain a security breach, and the average cost of a breach is $4.4 million.
What enterprises need to head off this risk is a proactive and holistic approach to cybersecurity. Offensive security anticipates attacks, as opposed to simply reacting to them when they occur. This means layering different tactics and products into a holistic security strategy. The Complete Guide to Layering Offensive Security outlines the benefits of this approach as well as the steps and tools required to put it into practice.
Benefits of Offensive Security
Offensive security encompasses a variety of practices, not just one solution. Many of the methods used in this approach are the same tactics that bad actors use in cyberattacks. Cybercriminals use certain tools to identify weaknesses and determine a plan of attack with the information they gather, as opposed to going in blindly and hoping to chance upon a vulnerability. Because offensive security uses similar tools, companies can find the flaws in their security posture and fix them before cybercriminals take advantage of them. 
Using offensive and defensive security in tandem provides more robust protection against threats. Offensive security can even validate defensive security by showing which areas are well-protected by existing defensive measures. It also identifies which areas require additional protection, which is a vital supplement to the defensive approach.
Building a Team
An offensive security team can be entirely internal or entirely external, but most enterprises prefer a hybrid approach, outsourcing to a third party for jobs that internal teams do not have the ability to address. It is important to assess the skillsets, manpower, and resources available to your team in order to determine how much external help is needed, if any. Defining the scope of the team's work and what areas of the company are relevant to their goals makes for a more effective approach rather than taking the organization as a whole. Once the team determines the object and scope of the work, they can use a wide range of tools to carry it out.
Strategy and Tools
Cybercriminals begin by gathering intelligence about the security landscape before they launch an attack, so an offensive security team must do the same. Organizations can choose to present their teams with whatever level of visibility they choose: a clear-box engagement gives the attacker all of the known information on the infrastructure, whereas a closed-box engagement provides the attacker with no information, and a hybrid approach falls somewhere in the middle. Security teams can employ a multitude of tools for reconnaissance, methodically selecting which ones are the most valuable for their purposes. These include port scanners, vulnerability scanners, profilers, decompilers, and Dynamic, and Static Application Security Testing (DAST and SAST). 
After gathering information, the next step is to conduct offensive engagements. This must be done correctly and carefully, as accidents can lead to outages or interruptions. Testers must be properly prepared to carry out the necessary engagement, communicating with system owners, and being keenly aware of the impact of their actions. Thorough cleanup is also vital to ensure that backdoors are not left open for cybercriminals to exploit.
The two main types of testing are red teaming, where teams carry out a full attack simulation to gain access or obtain sensitive data, and penetration testing, where teams determine an attack path from an exploitable vulnerability and assess the potential damage. There are offensive security tools and bundles available for enterprises looking to maximize their protection: red teaming solutions such as Cobalt Strike, penetration testing solutions such as Core Impact, and vulnerability management solutions such as Frontline VM or Tripwire IP360 can be combined, to create a full coverage security strategy. 
After Testing
Once the reconnaissance and testing are carried out, the offensive team must be able to translate their findings into useful insights that other teams can understand and act upon. It can be challenging to accomplish this, as it requires asset reconciliation, ensuring that the correct host is identified in remediation. Reporting capabilities are an important aspect of testing and are also the most common feature that security professionals look for in penetration testing solutions. 
When addressing any potential vulnerabilities, misconfigurations, or gaps in security that may be found through the testing process, it is important to prioritize remediation. Security teams have limited resources, and not every vulnerability requires fixing. A risk-based approach ensures that resources are used efficiently to fix the weaknesses that pose the biggest potential danger to the enterprise if exploited.
Conclusion
Taking advantage of layered offensive security measures in addition to any defensive and reactive measures already in place can provide significant fortification to the cybersecurity protection of an organization. Using similar tools to the ones cybercriminals employ in their attacks means that offensive security teams can identify and ameliorate potential vulnerabilities before bad actors find and exploit them. This requires reconnaissance, engagement, reporting, and prioritized remediation. Offensive security solutions include tools offered by third party companies that can be used in tandem to create the coverage that an enterprise requires.
---
About the Author:
Image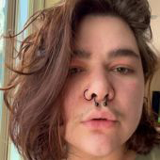 PJ Bradley is a writer on a wide variety of topics, passionate about learning and helping people above all else. Holding a bachelor's degree from Oakland University, PJ enjoys using a lifelong desire to understand how things work to write about subjects that inspire interest. Most of PJ's free time is spent reading and writing. PJ is also regular writer at Bora.
Editor's Note: The opinions expressed in this guest author article are solely those of the contributor, and do not necessarily reflect those of Tripwire, Inc.