Image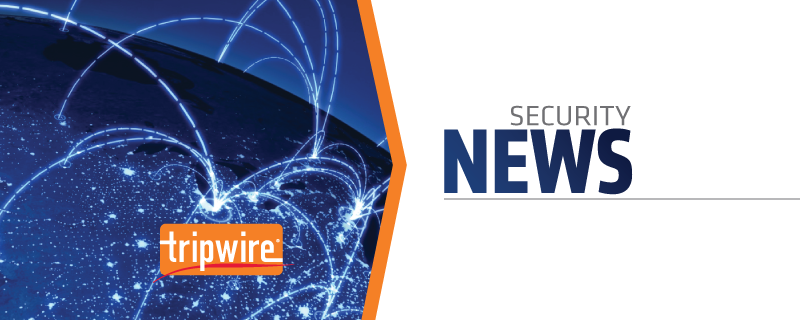 A woman has lost $825 she won betting on the 2015 Melbourne Cup after she posted a photo of herself holding the winning ticket on Facebook.
According to The Daily Mail
, a woman named Chantelle placed a $20 bet on the 100-to-1 shot Prince of Penzance at this year's Melbourne Cup, Australia's most prestigious Thoroughbred horse race.
"I've never bet before," Chantelle said in an interview, "so me and my two friends went along as you do and put some money on a few different races."
The Prince of Penzance ended up winning the race, netting Chantelle a total of $825 in winnings.
"When Prince of Penzance's name came up we were pretty stoked, being amateurs at it. Naturally I took a selfie to show my friends."
Image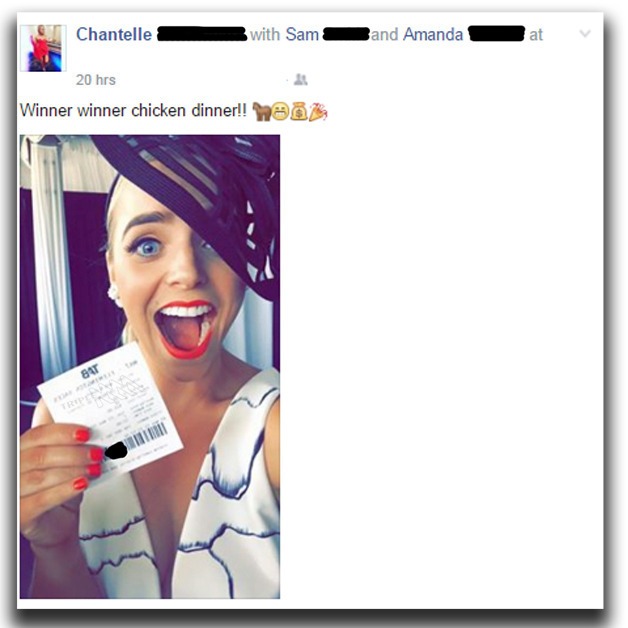 Image: Triple M / Facebook
Sam Smith, one of two friends who went to the race with Chantelle, explained to Mashable that in addition to Chantelle posting a selfie on Facebook, he posted a picture of the ticket itself.
Not long afterwards, a friend contacted him via Messenger warning him that he should take the image down lest someone steal their money. He decided to delete the post, but the damage was done.
"By the time we went to claim it, it was gone," Smith said.
Chantelle believes that though her fingers were covering up part of the ticket's barcode in her selfie, a "friend" on her profile might have used her photo and Smith's post to piece together the complete barcode, run it through an automated machine, and claim the winnings themselves. Disappointment and anger met Chantelle when she went to claim her winnings.
"To the low life who is obviously my friend on Facebook and used my photo to claim our winnings. You're a massive d--k. You ruined my day," Chantelle wrote on Facebook, as reported by TripleM.
Chantelle went on to tell TripleM that she has contacted the authorities, who stated that they
have surveillance footage of the "friend" claiming the winnings
and that they are confident they will be able to find them. The story of Chantelle and the winning ticket is a reminder of what could happen if sufficient caution is not exercised when posting to social media. For tips on how to securely navigate the world of social networking, please click
here
.