Image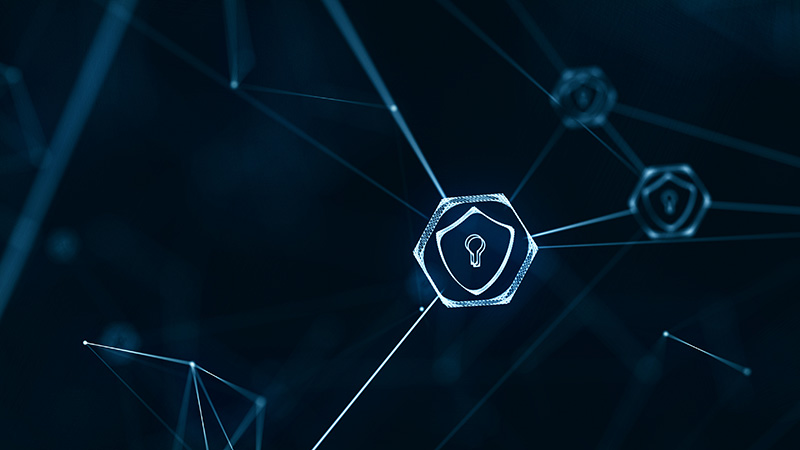 Zero trust is a security approach which replaces the traditional network edge.  Since network resources can be anywhere – on-premises, in the cloud, or a hybrid of both – zero trust is built towards an identity-centric approach.  This places people and resources at the heart of the security architecture.
What is a zero-trust model?
The most important thing about cybersecurity is the mindset embedded in the security culture. Zero Trust is a new way to do security and change things around to have a more secure environment. The Zero Trust security framework prescribes that all users must first authenticate, authorize, and undergo ongoing and continual security posture validation before being granted access.  These strict rules apply whether the user is inside or outside an organization's environment. This is necessary before granting or maintaining access to applications and data. Based on the idea that there is no longer a traditional network edge with people and resources dispersed throughout the world, zero trust seeks to reimagine how networks operate.
User and Entity Behaviour Analytics (UEBA) assists in the detection of a wide range of insider and external threats by using machine learning (ML) and artificial intelligence (AI) approaches to build baselines of acceptable behaviour. To fill the gaps in current detection and response capabilities, UEBA can be integrated into the zero trust model. It is simple to integrate into the workflows of the Security Operations Centre (SOC), enabling thorough threat hunting, and employing a baseline comparison to find actions that differ in some aspect or by a certain quantity.
The critical areas of zero trust architecture
Zero trust ensures the integration of security identity.  The foundational principle of zero trust is to build identity and assurance. Zero trust also provides the ability to create least-privilege relationships between assets, and enforces the principle of minimality.
The critical areas of zero trust architecture are the following:
Workforce – Cyber threats, like ransomware are on the rise in this era of hybrid and remote work. While mitigating cyberattacks, zero trust architecture helps organizations make sure that their employees can access and retrieve resources. As the term dictates, there should be continuous validation at every stage of digital contact.
Device - Zero Trust assumes that all devices are malicious until proven otherwise, and seeks to ensure trustworthiness of the devices with endpoint posture and context visibility.
Workload – Enforcing least privilege access to and from the workloads reduces the attack surface of the enterprise.
Network – Legacy VPNS often allowed full network access to anyone who established a connection. Zero trust network access is designed to replace those previously wide-open vulnerable VPNs with stricter access rules.
Data Security - One of the main responsibilities of security and compliance teams is data protection. When data leaves any asset that is under the control of the organization, it should still be protected while in transit, at rest, and in use. Data should be classified, tagged, and encrypted in order to assure it's protection.
Visibility Security - Organizations should ensure persistent endpoint management across all business functions. This visibility of assets provides reasonable assurance of uniform security throughout the environment.
Machine Learning – Organizations can rely on machine learning technology to evaluate user behaviour in real time, assessing the security context of devices, network, and data. These behaviours can be used to generate a risk score. Machine learning can help by automating access policies, providing real-time analysis of behaviour patterns. Machine learning security technologies play a key role in Zero Trust eXtended (ZTX) deployments in the following ways:

Next-generation antivirus (NGAV)
eXtended detection and response (XDR)
User and Entity Behavioural Analytics (UEBA)
These critical areas of a ZTX model can be appropriately applied to drive the organization's cyber resilience strategy.  This can be used to defend against modern and sophisticated cybersecurity threats.
What are the biggest business benefits of implementing zero trust?
By implementing zero trust solutions based on the identity and sensitivity of resources, you may limit the amount of damage that could be caused by threat actors targeting your organization. Zero trust improves automated visibility and verification, and assumes that an event is malicious until proven otherwise. The primary solution is to establish trust level for users and their devices accessing applications and resources. Zero trust also improves the user experience. For example, rather than dealing with a problematic VPN that is always prompting for access, some zero trust solutions can be seamless and transparent to the users. 
What kind of technical challenges are there when implementing zero trust?
Technical debt is one of the major obstacles any business faces when implementing zero trust. In a zero trust environment, you would typically want to authenticate and authorize each and every access, transaction, and user device that connects to the network. Many times, legacy applications may run on unsupported operating systems, use hardcoded authentication credentials, or may be incompatible with certain technologies needed to build the zero trust architecture. There is immeasurable value in implementing a zero trust architecture.  The key is to start with a carefully designed strategy, and move incrementally along the journey.
Discover more about zero trust
Download our latest eBook to discover more expert advice on how the 7 tenets of zero trust can be effectively implemented in your business, or take our free self-assessment quiz.
---
About the Author:
Image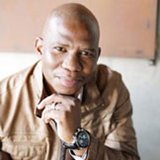 Sikhululwe Khashane has more than 15 years of practical IT expertise in the fields of cybersecurity, software development, and system engineering. He has seen the good, the bad, and the ugly of technology. He is a multi-talented person with a passion for providing best-practice solutions that aid the financial sector in operating more securely and productively. Specialties include cloud security capabilities, adversary emulation, red teaming, penetration testing, and cybersecurity solutions.
Editor's Note: The opinions expressed in this guest author article are solely those of the contributor, and do not necessarily reflect those of Tripwire, Inc.