Need to know exactly what's on your network in real time? Experience total ICS intelligence at your fingertips. Now integrates with Tripwire Enterprise.
Discover Attack Vectors
Text
Tripwire Industrial Visibility employs sensors throughout your OT network to provide complete visibility to provide integrity and resilience.
Image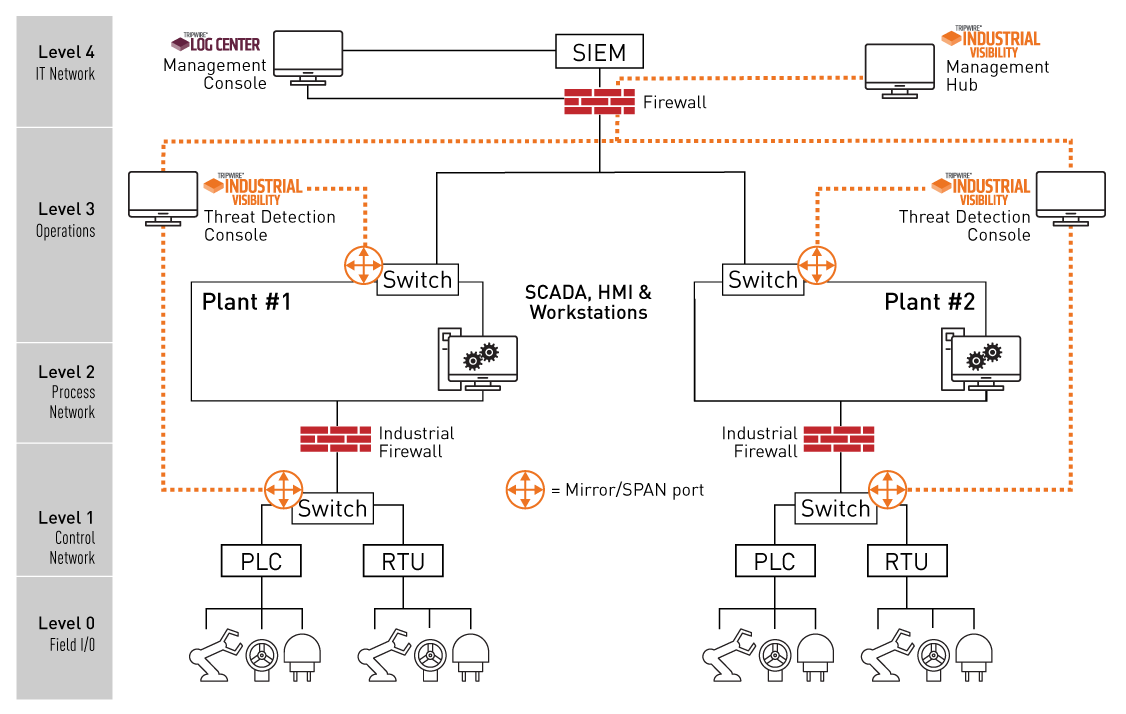 The Deepest ICS Visibility Available
Tripwire understands Industrial Control Systems (ICS). Industrial operators count on Tripwire Industrial Visibility to decipher over 40 of the most common industrial protocols—more than any other ICS visibility solution. Maintain peak safety, quality, and uptime with passive scanning and agentless monitoring that won't disrupt operations. Use virtual network segmentation for protocol-specific deep packet inspection firewall rules.
Image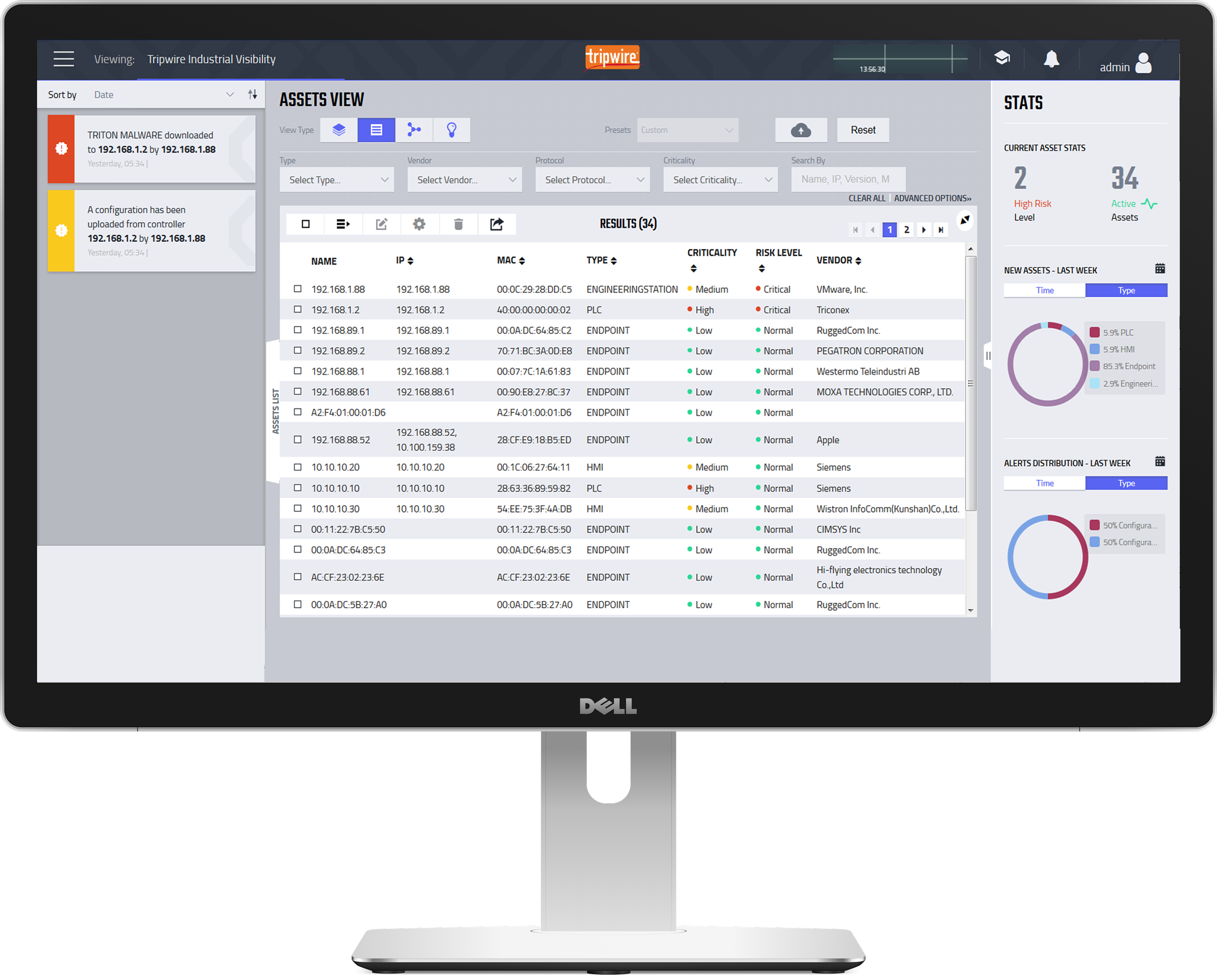 Image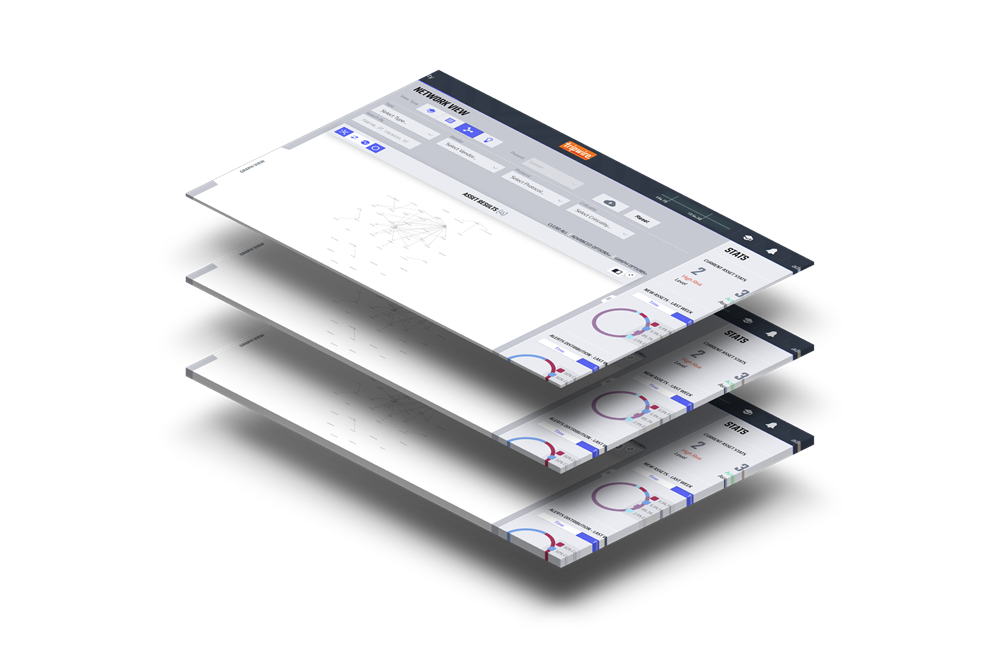 Unmatched Threat Monitoring
Defend your uptime with continuous threat monitoring. Tripwire Industrial Visibility uses sophisticated attack simulation. Understand your exposure and make adjustments to protect your most sensitive assets from attack. Reap the benefits of user behavior analysis to pinpoint anomalies—even bad actors with good credentials.
Real-Time Change Management
Strong ICS security starts with a fixed baseline. Tripwire Industrial Visibility baselines your network and reads configuration changes as they're made. High-resolution insights lead to fast recognition of penetration so you can reset your system to its last known good state. The solution automatically includes Tripwire® LogCenter®, which gathers and aggregates event logs across your devices. Customize your dashboards to highlight critical events using a wide range of out-of-the-box normalization rules, and define correlation rules with a drag-and-drop interface.
Image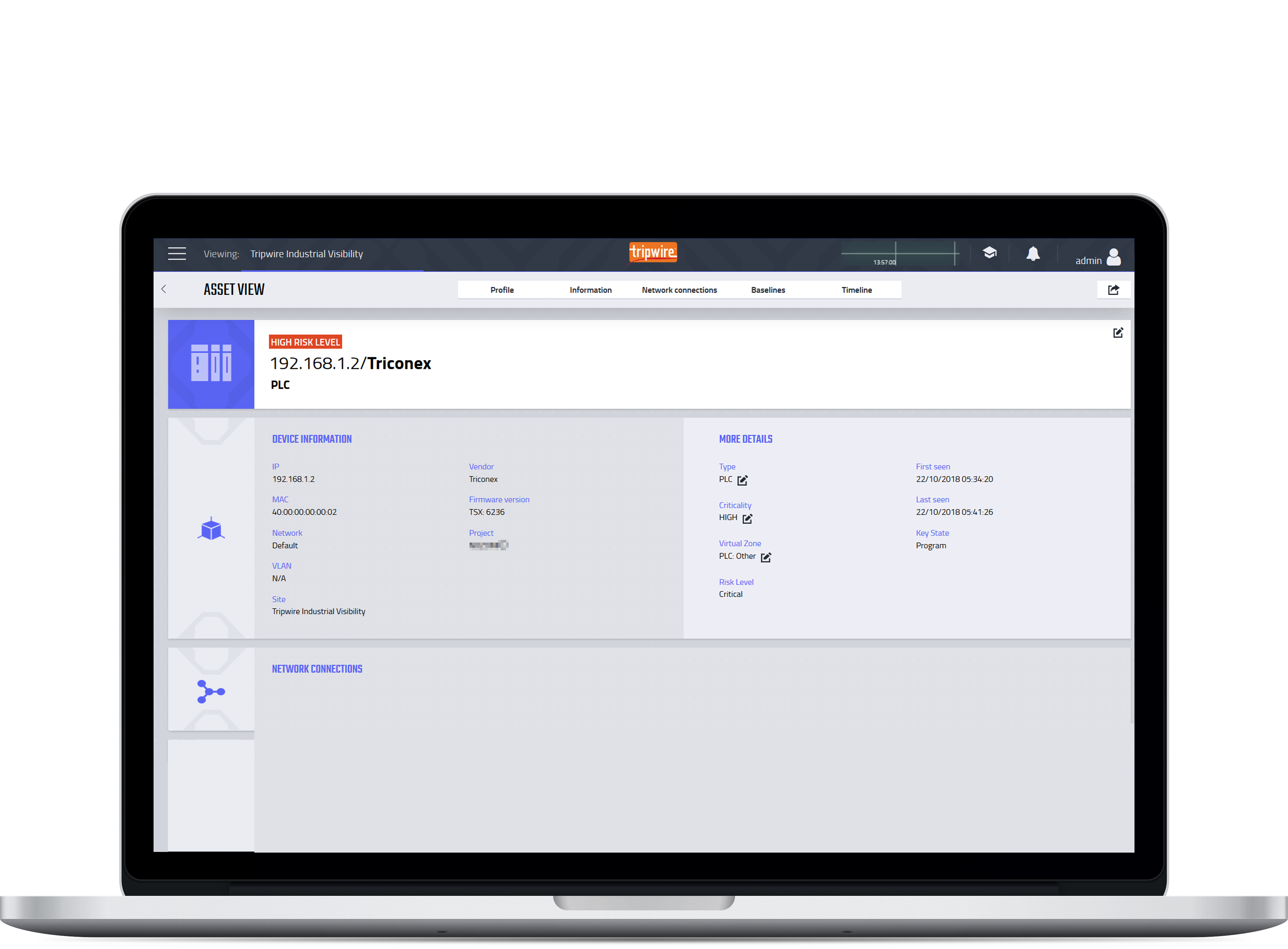 Image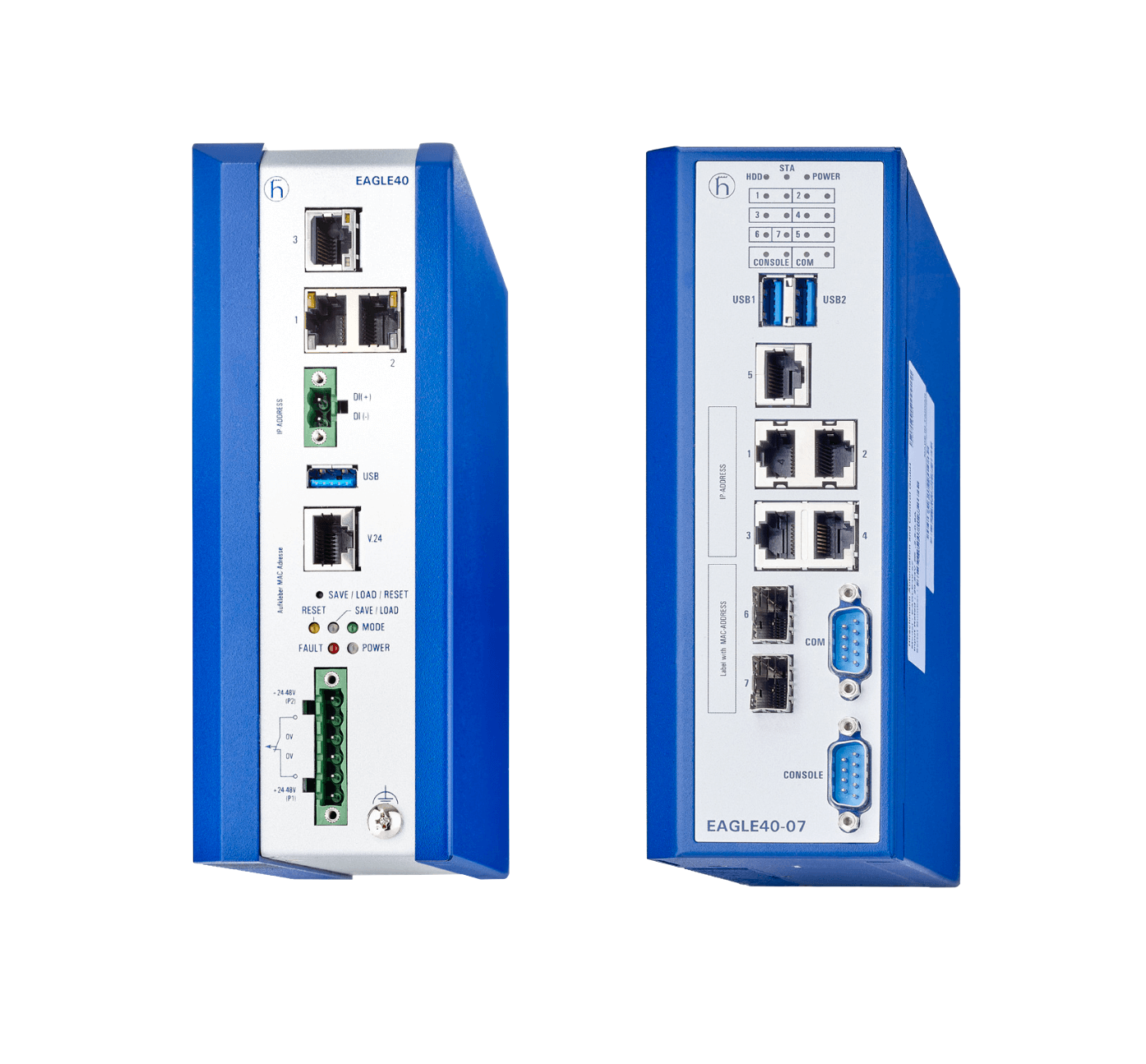 Flexible Deployment Options
The Hirschmann multiport EAGLE40 next-generation firewalls deliver a comprehensive cybersecurity solution to ensure maximum protection and now come embedded with Tripwire Industrial Visibility. Evolving alongside data transfer demands, the EAGLE40 devices include more port options with increased bandwidth and encryption capabilities. An additional deployment option is Tripwire Industrial Edge, a flexible data collector that provides complete visibility in a matter of minutes—with no need for network changes, reconfigurations, installation, or sensors. It can be deployed on-premises or SaaS to safely reveal in-depth details of industrial assets.
Industrial Visibility as a Managed Service
Tripwire ExpertOps Industrial gives you the power of Tripwire Industrial Visibility as a managed service. Maximize your solution's effectiveness through personalized consulting from trained experts and hands-on tool management to help you maintain compliance and critical asset security. It gives stretched security teams an alternative to the difficult process of purchasing, deploying, and maintaining products.
Image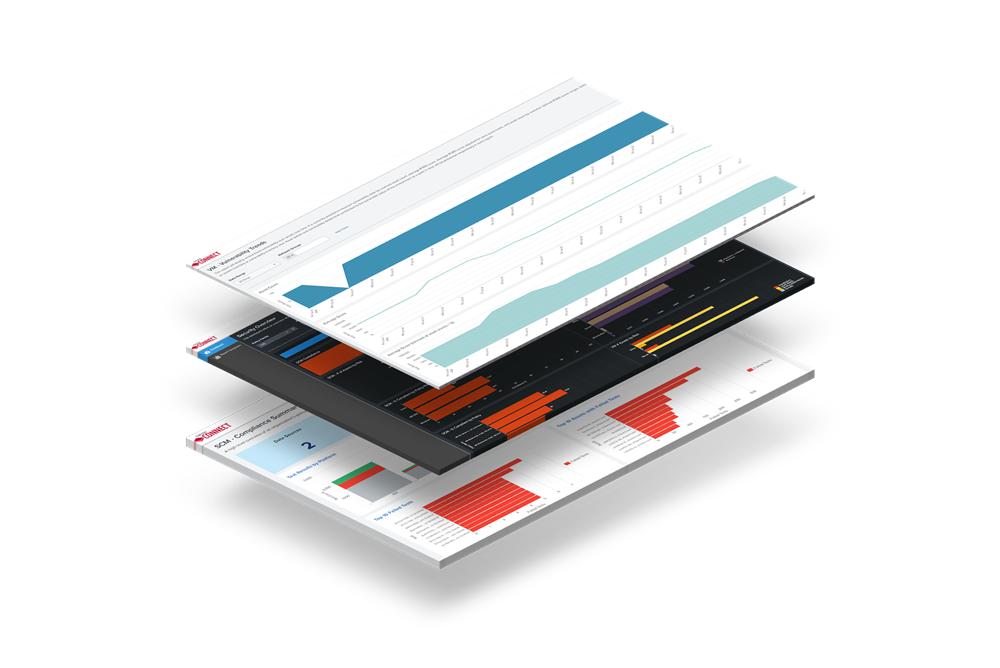 Tripwire Industrial Visibility Resource Library
Put Tripwire Industrial Visibility to Work for Your ICS
Ready to learn how Tripwire Industrial Visibility can help you achieve your specific cybersecurity and business objectives? Get started by contacting our product experts. We're here to help.
Request A Demo