Advanced cybersecurity solutions, services, and devices for modern OT environments.

Tripwire Industrial Solutions
Superior visibility and asset detection with industrial protocol compatibility
Security control enforcement to harden against anomalous behavior
Automated compliance with standards such as NERC CIP and IEC 62443
Non-disruptive monitoring provides actionable alerts in real time
We Know Industrial Cybersecurity
Tripwire Industrial Visibiilty
Tripwire® Industrial Visibility lays the foundation for industrial cybersecurity by discovering the assets present in industrial environments. Protect your ICS from cyber events that threaten safety, productivity, and quality.
Complete network mapping
Discovers attack vectors
IT/OT integration
Tripwire State Analyzer
Tripwire State Analyzer ensures the compliance and security of your network by monitoring the system against lists of what's allowed to run. Aside from securing your network, the Tripwire State Analyzer's automated report generation will save you time on preparing for audits and money by reducing findings within those audits.
Defines records in centralized allowlist configuration files
Automates the validation of detected system configurations against your allowlist
Generates detailed system configuration reports
Tripwire ExpertOps Industrial
Tripwire ExpertOps Industrial is a managed service that helps organizations address these challenges by providing trained experts to maximize the value of the industry's best industrial asset and vulnerability visibility solution: Tripwire Industrial Visibility.
Industrial cybersecurity and compliance as a managed service
Customized service plan and progress reports
Supplements your team with a dedicated expert
Case Studies
Food & Beverage
A global food and beverage company's transformation initiatives were increasing productivity and efficiency. However, they also had to keep up in terms of security, which meant gaining visibility into OT networks so security teams could see threats wherever and whenever they appeared. With Tripwire Industrial Visibility, IT and OT teams can collaborate to detect threats, mitigate risk, and remediate to bring devices back into compliance while limiting operational disruption.
Water Utility
A U.S.-based water utility charged with delivering a safe, reliable supply of water to more than two million residents was upgrading its IT infrastructure. So the time was right to assess and enhance security across their expansive and growing OT environment. Tripwire Industrial Visibility enables their security, network, and operations teams, integrating with the company's OT/IT ecosystem so that all teams can use it to strengthen security—lowering total cost of ownership while maximizing ROI.
Guide to Navigating Industrial Cybersecurity
Industrial orgs are facing the digital convergence of their IT and OT environments and need robust cybersecurity programs that cover both sides of the organization.
Download your free Ebook to learn about industrial control system (ICS) basics, the current threat landscape, compliance frameworks, and creating an action plan based on best practices.
Image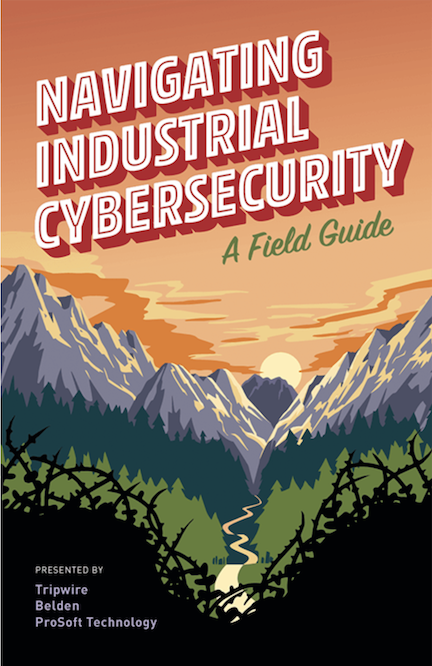 Let Tripwire solve your biggest security and compliance challenges. Simply request a demo here to get started.
REQUEST A DEMO