Image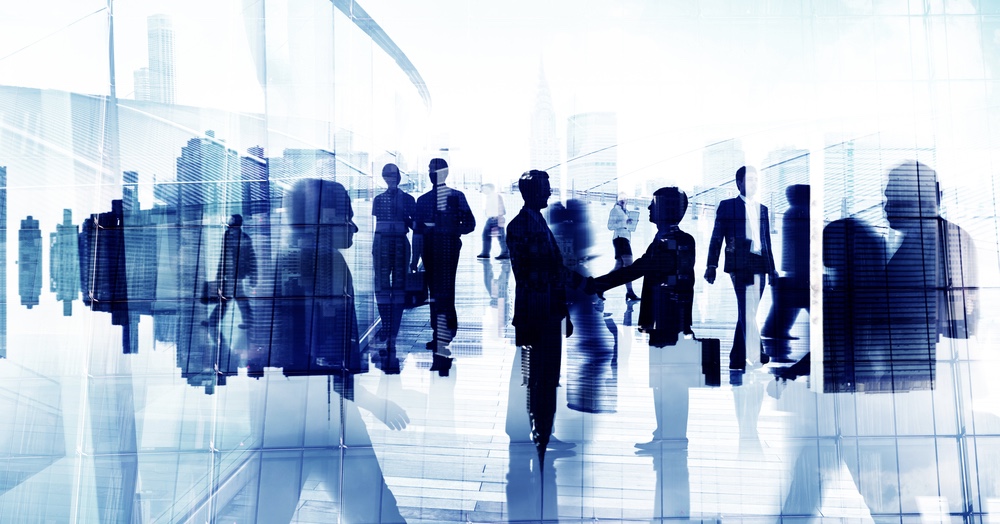 One thing is clear in information security: defending against digital threats today is more challenging than ever. Part of the problem has to do with an increase in the number of threats. For example, the United States Internal Revenue Service in January 2016
received
1,026 reports of tax-related phishing and malware attacks – a 400 percent increase over the same month the year before. These malicious programs continue to multiply across every medium, with researchers at security firm G Data Software having
detected close to 5,000 new Android malware files every day
in Q1 2015. Such an uptick in the number of threats explains why Verizon's Data Breach Investigations Report (DBIR) continues to track tens of thousands of attacks each year. In its
2016 publication
alone, Verizon used a final dataset of 64,199 security incidents and 2,260 data breaches. Security researchers are also seeing a growth in sophistication among threats. To avoid detection by anti-virus solutions, many malicious programs now employ
evasive techniques
. Some malware also incorporate tactics that allow them to circumvent existing security measures, as is evident in the ability of the
banking trojan Android/Spy.Agent.SI
to bypass two-factor authentication. With these new and improved tools,
Carbanak
and other threat actors have been busy launching some of the most advanced attack campaigns the world has ever seen. Acknowledging this ongoing evolution of digital threats, it's no longer possible for computer security organizations to go it alone. The future of information security rests with companies forming partnerships with one another. More and more companies are already grouping together, but just as no two organizations are alike, so too are no two partnerships. In fact, companies are investing themselves in multiple different types of partnerships. Here are five types that hold sway in the security industry.
1. Shared Technology
In a shared security technology partnership, specialist companies integrate their solutions together to help customer organizations focus on the most pressing security risks. That's the motivation behind Tripwire's
Technology Alliance Program
(TAP), of which RedSeal, Lastline, and others are members. Some shared technology partnerships also come together to benefit certain industries. For example, Tripwire manages a
North American Electric Reliability Corporation (NERC) Alliance Network
, which brings companies together towards developing solutions, services, and technologies for organizations in the power and utility industry.
2. Strategic
Partnerships aren't limited to shared technology; some are organized around sharing strategic knowledge. This commonly takes the form of companies creating channels by which they can share threat information with one another. On a large scale, information sharing has already helped produce some impressive accomplishments. For example, companies based in over 82 countries delivered information to Verizon for its 2016 DBIR. These organizations' threat intelligence was instrumental in helping the security industry analyze the latest trends in data breaches. Strategic partnerships also help organizations in certain industries, especially critical national infrastructure, protect themselves against digital threats.
3. Mentoring
Companies and public agencies aren't the only ones who forge security partnerships. Individuals can also create partnerships at the interpersonal level and use those relationships to mentor others. That mentoring often begins with children. For example, the ISC2 Foundation's Safe and Secure Online program
Internet Security for Kids
encourages security professionals to teach school children about security awareness. Those lessons, as CISSP Isiah Jones notes in a
blog post
, permeates throughout the children's families which, in turn, "make[s] society in general more security cognizant." Infosec professionals can also mentor others as they launch their careers in the security industry.
Some mentors have left a lasting impact in the process
.
4. Networking
More broadly, information security professionals can attend networking events, where they are encouraged to share knowledge, experience, and advice with one another in order to improve learning and to help the security community come together. Security personnel conduct much of their networking at conferences. Some events such as
BSides
use an interactive format to help tie the security industry together and to
give budding experts a voice in the community
. Other conferences such as DEF CON and BlackHat provide networking opportunities because of the sheer number of attendees they attract on a yearly basis.
5. Education
Finally, governments and educational institutions can forge educational partnerships by which they collaborate together for the purpose of training tomorrow's information security professionals. These types of partnerships take many forms. For instance, a government agency might help develop a college's curriculum to better prepare graduates for a position at that agency, or it might enter into an agreement by which students work for the agency during their holidays in exchange for a scholarship. Public agencies and universities might also collaborate on accreditation, internships, and other educational opportunities.
Conclusion
In today's world, digital threats are too numerous and sophisticated for organizations to combat on their own. Fortunately, companies can use partnerships to deliver new solutions, intelligence, mentorships, networking events, and educational opportunities to security professionals. Fighting together today is our best chance of defending against the threats of tomorrow. For additional perspective on the value of infosec partnerships, please view the following video: https://www.youtube.com/watch?v=Em-WQZ28FCM