Image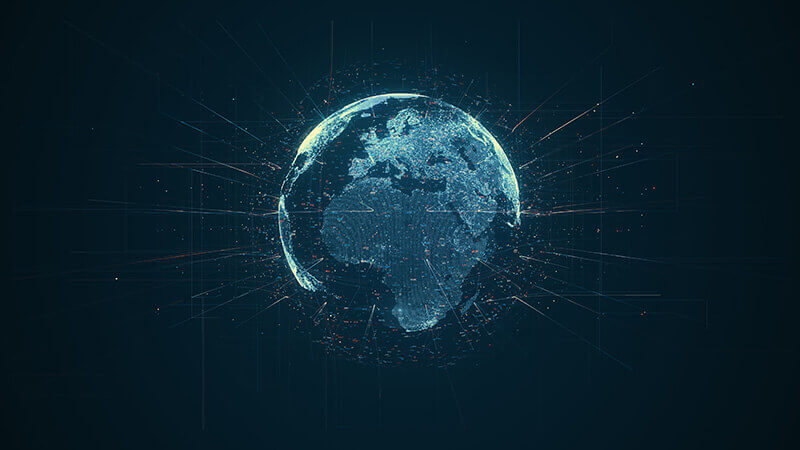 Tripwire recently hired Naoufal Mzali as its first local regional sales manager specifically for the Africa and Levant region. I therefore decided to sit down with Naoufal and have a chat about cybersecurity and Tripwire's mission for the region. Here's what he had to say.
Joe Pettit: Is the Levant and Africa a new territory for Tripwire? Or do you already have customers and partner networks there?
Naoufal Mzali: Africa and Levant is not new territory for Tripwire. The company's been working in the region for many years, and it's been successful in supporting finance and telecoms organisations as they strived to adopt digital payment platforms along with other new technologies to support their customer base. In recent years, Tripwire has seen consistent organic growth in Africa, with this drive for technology spreading into other verticals as organizations embarked on their own digital transformation journeys. This increasing demand along with Tripwire's existing success helped to lay a firm foundation for Tripwire to put someone like me into Levant and Africa. My job is to capitalize on this market opportunity and to accelerate traction in the area. 
JP: Makes sense. Is there a partner network set up within the Levant and Africa? Or is that something you're looking to develop?
NM: Tripwire already has many customers and partners spread across these regions. I will seek to develop those channels further so that I can expand our reach beyond banking and telecoms and thereby position us to address cybersecurity issues for a larger cross section of the market. 
JP: What is your role as regional sales manager in the area mean for EMEA and for Tripwire?
NM: It will be a real add-value for Tripwire and growth in terms of business. I will be Tripwire's local presence in the local market. I will be actively meeting with customers and partners in person. This personal touch will be crucial for developing new relationships and building upon existing ones.
JP: That's good. So, to create that noise, what does the strategy look like for Tripwire in those regions? Is it different in the Levant and Africa than over Middle Eastern countries where you already have customers? Can you tell me a little bit more about that strategy?
NM: Market dynamics are similar to those across the Middle East were we have experienced significant success and growth and now have a very strong customer base and established partner network.   This knowledge and experience which we gained from building the Middle East region provides a great platform to mirror this success into the Africa region. My goal is to take this to the next level by meeting with existing partners to ensure that that have all they need to be successful. It's also my intention to work with customers to match their needs to our product portfolio, ensuring that they have the optimal combination of our products and services. 
JP: Have you already identified partners to work with? How does that work in terms of different tiers? I guess every partner relationship isn't the same. The bigger partners will have more resources within Tripwire, or they'll need more resources from Tripwire. Can you tell me a little bit about the different partners that you'd be looking to work with?
NM: Overall, our focus for partner recruitment is to complement our existing infrastructure with two kinds of partners. There are the large system integrators that cover more than 10 or 15 countries across the region. These partners have the technical skill set, resources and experience of working on large, complex, multi-technology projects. A number of these types of partners have already been identified, as I have worked with them previously and have already started the onboarding process with them.
The second type of partners are those that are focused and have developed a core niche within the market, be that in the banking, telecom, government, or industrial sectors. My focus will be to recruit these type of partners, collaborate and bring real value to the end customer.
JP: It sounds like you've got a lot to do, coming in and almost creating a new region for Tripwire. What does that to-do list like for you in the next 90 days? What are your priorities?
NM: The first point is to learn the most I can about Tripwire's portfolio. I need to secure the right message and to highlight our value add as one of the leaders in cybersecurity. The second point is to understand the current partner base and more importantly identify where the gaps exist. Once I have this understanding, the next step will be to update and recruit new, trusted and solid partners across the region. It is to understand their needs and wants, to onboard them, to train their team and to set up effective action plans with them so that together we expand our footprint in the market. And the third is to understand and review the existing customer base as well as ensure that they continue to obtain value from our solutions through one-to-one meetings, knowledge-based workshops and health checks.
JP: So, that's going to keep you busy at the start of your career at Tripwire. Do you have any general messages for the market or about the market? Anything you want to elaborate on?
NM: Tripwire is present in the region for three reasons. The first reason is to secure customers. The second reason is to secure business for partners. And the third is share our success systems. A lot of people know us for commercial accounts in the region, specifically for banking and telecoms. But Tripwire has so much more to offer. Our portfolio also reaches into government, the cloud and industrial sectors.
JP: Great. Is there anything else you want to discuss or mention?
NM: That's all for me.
JP: Great. Thank you so much for taking the time out to chat with me today.
NM: You're welcome.