Image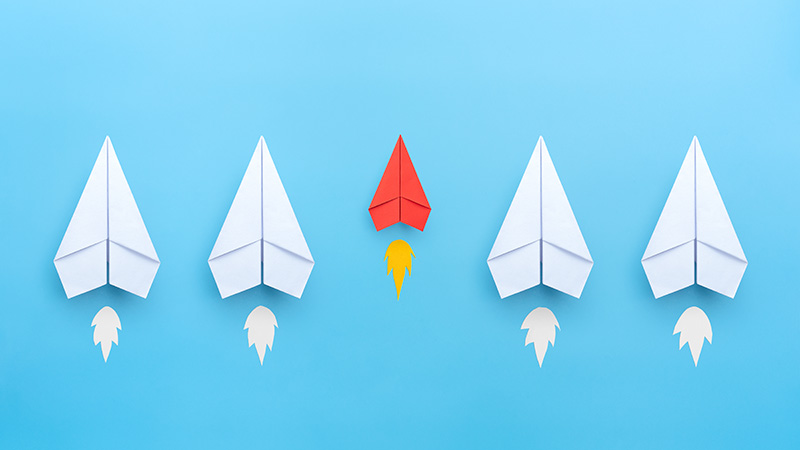 Businesses come in many different sizes, yet, they all share one similarity; the growing need for cybersecurity in today's ever-changing technology landscape.  While large companies with robust security infrastructure and experience may ward off many aspiring cybercriminals, small to medium-sized businesses (SMBs) prove to be ideal targets.  Lacking experience, budget, and infrastructure, small businesses with less than 100 employees will experience 350% more social engineering attacks than larger enterprises.
SMBs focus heavily on avenues that generate revenue during their infancy, which can result in cybersecurity weaknesses, such as neglecting their network protection, and user awareness training.  While these factors may not appear to be necessary at the start, 60% of small companies go out of business within six months of falling victim to a data breach or cyber-attack  For an SMB to be successful in the long term, cybersecurity is a key element that cannot be overlooked.  These organizations must take appropriate steps to protect their networks and their employees from threat actors looking for an easy target. 
There are steps SMBs can take to help reduce the likelihood of a data breach occurring, as well as decrease the negative impact when a successful attack occurs.
Steps to Protect your Business
Protection includes more than infrastructure and hiring cybersecurity professionals. It also includes user awareness training, implementing polices, and creating redundancies to mitigate the effects of a data breach.  Social engineering attacks are highly effective, as all security measures can be bypassed by exploiting the most vulnerable part of the defense, the end user.  According to a 2021 threat report by Cisco, 86% of organizations had at least one user try to connect to a phishing site.  User awareness training is critical in attempting to reduce the likelihood of a phishing attack being successful, however, it is impossible to prevent mistakes from occurring in a fast-paced work environment. 
Implementing multi-factor authentication (MFA) and zero trust can help to further reduce the impact of falling victim to a phishing scam.  MFA works by protecting an account through two-step verification, which usually is done through utilizing something you know such as a password as the first factor, and something you have, such as a code as the second factor.  MFA is highly effective, low-cost, and easily implemented into existing networks.  While MFA is not entirely fool-proof, it is still recommended by most authorities, as well as being codified in at least one regulation.  Zero trust policies work in tandem with MFA to assist in reducing the impact of a successful breach by limiting the attacker's access level.  Besides preventing unauthorized access, zero trust policies can reduce the information any successful threat actor is able to access, while also reducing potential vulnerabilities they may exploit to retain or elevate access.
Not all SMBs are created equal. Some will have a higher budget allocated towards cybersecurity than others.  Acquiring and maintaining an on premises infrastructure is very expensive and requires a large commitment.  Comparing traditional data centers to cloud computing – which is easily scalable and requires no large initial investment – is an attractive option for SMBs.  Cloud computing offers infrastructure as a service (IaaS), software as a service (SaaS), and platform as a service (PaaS) through a variety of subscription-based options, allowing SMBs to rent computing power and storage space from a cloud provider, while also being able to utilize software on that infrastructure.  Cloud computing's subscription model allows for flexibility and scalability governed only by cost.
Cybersecurity standards and certifications are one way which SMBs can prove that they meet a baseline of protection which, will allow for a potentially higher level of confidence in prospects, clients, and partners.  SMBs benefit not only from meeting these standards and certifications, but also through implementing the necessary measures, processes, and policies for an improved security posture.  SMBs can prove they have at least a minimum level of cybersecurity in place, while also increasing their potential client and customer list by gaining the ability to operate in specific countries.  In many cases, an SMB must go beyond a standard, and must adhere to a regulation. For example, an SMB wishing to operate inside of Europe, regardless of their location, must comply with the standards set by GDPR.  SMBs must be aware of the standards and regulations in place in the areas in which they operate so they do not run afoul of these obligations.
Even on a tight budget, there are steps which an SMB can take to better protect themselves and their data.  When implemented correctly, policies and frameworks can serve to drastically reduce the likelihood and impact of data breaches.  Cloud computing offers a large variety of options which may open the potential for a greater budget to be allocated toward security.  Adhering to standards, and acquiring certifications are effective ways to prove that your SMB understands the need for cybersecurity. As an added benefit, following these standards will also improve your general network security. 
These measures are the beginning to gaining an understanding about how to protect an SMB, and should serve as a pathway about to how to increase knowledge, as well as outlining the importance of taking security seriously.  
---
Image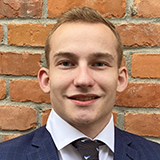 About the author:
Matthew McKenzie is currently a 3rd year student at Fanshawe College working towards acquiring an Ontario College Advanced Dipolma in the area of Cyber Security.  He enjoys designing, implementing, and maintaining network security projects.  When not studying or working, Matthew is an avid video gamer and moviegoer.
Editor's Note: The opinions expressed in this guest author article are solely those of the contributor and do not necessarily reflect those of Tripwire, Inc.