Image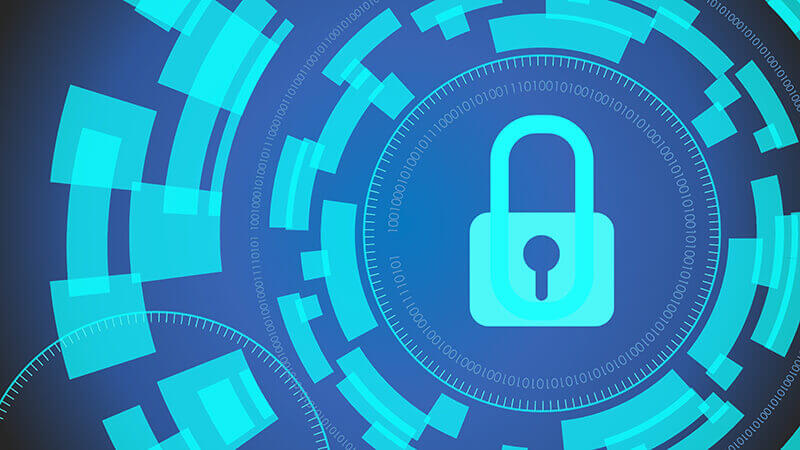 As high-profile data theft incidents continue to rise and become more sophisticated, there is a greater-than-ever need for emerging businesses to take their cybersecurity seriously. So, why do many entrepreneurs and "startup unicorns" consider it the turf of large-scale organizations only, even after some of the world's largest corporations have fallen prey to cybercrime? Security breaches at so many companies exposed the personal data of millions of Americans.
One of the major issues for organizations dealing with the onslaught of cyber threats is the lack of employable cybersecurity talent. A recent study discovered that the UK's cybersecurity skill pool is short 10,000 workers a year.
The only way for organizations to compensate for that shortage is to solve the apparent gender imbalance that remains an issue in this field. Unsurprisingly, women make up less than one-quarter of the workforce in cybersecurity.
As the gender gap in cybersecurity becomes apparent, now seems like a good time to invest in training and recruitment programs. And that's just the start.
The Need for Better Representation of the Industry
Cybersecurity has a reputation problem. Because of media portrayals, the general public believes that cybersecurity jobs are performed by young men in hoodies in high-intensity war rooms, helping organizations recover from identity theft and network breaches.
It all looks like a very high-stakes, high-risk game from the outside, and using terms like cyberattacks and "blackhat hackers" further solidifies this perception. However, a large proportion of the work happens outside a war room, let alone a boardroom.
This opinion of the industry has some nasty after-effects, especially for women who just want to work in cybersecurity but never get taken seriously since security of any kind has traditionally been a male domain. That is why stakeholders need to figure out better ways of talking about cybersecurity instead of making it a boy's club.
Product creation, technological design, human behavior/usability, business effect, trade-offs, risk assessment, and scenario management are just a few exciting roles for cybersecurity professionals. The industry must invest in creating, locating, and training the talent needed to deal with these and other emerging issues.
And, if they are to entice young talent and tackle the underrepresentation of women in leadership positions, the cybersecurity industry needs to break down its barriers.
The Flawed Perceptions of the Cybersecurity Industry
Cybersecurity is an entirely misunderstood field, and there are many flawed perceptions about it. So many, in fact, that people are actually reluctant to advance their careers in this field.
Here are some siloed perceptions that need fixing:
Too Much Competition - Many young women regard cybersecurity as a vocation that requires them to be more competent and competitive, which may deter some of them from pursuing jobs in this industry.
A Dangerous Field of Work - The term "cyberattack" used by the industry gives the impression that cybersecurity is done in military war rooms.
Rampant Pay Inequity - Female employees get paid lower and promoted at a slower pace than their male counterparts, just like in any other industry. Lack of awareness and encouragement due to gender bias is a problem that affects the cyber business and all of STEM.
Too Complicated - A lack of technical expertise or formal education is often cited as a barrier to getting a job in cyber security.
Reasons to Pursue a Career in Cyber Security
Another way to address the scarcity of cybersecurity professionals is by educating people about the perks of working in this industry - especially women. Here are a few reasons women should opt for a cybersecurity career:
There is a guarantee of employment.
Incentives for women to attend college for a guaranteed job that pays rather well.
Diversifying the workforce is a top priority for many companies.
Equality for women directly impacts national and corporate security by breaking down stereotypes and advancing gender equality.
Addressing the Scarcity of Professionals in the Field With Cultural Transformation
The World Economic Forum explains how a lack of diversity obscures our understanding of how attacks might affect businesses, and robs the cybersecurity industry of the expertise and involvement of critical portions of the global population. Additionally, the absence of diverse viewpoints saps our vitality and capacity to anticipate potential dangers in the future.
Hence, the cybersecurity industry must undergo a cultural shift to address the talent shortage. It should avoid the stereotype of geeky men and move toward a more inclusive view of the field as a viable career option for women and minorities.
Improved hiring and recruiting practices are also essential. More efforts must be made to entice women into the cybersecurity industry. Organizations need to create opportunities for people interested but unsure how to get involved in the community to participate in events that encourage greater diversity. Only then will we be able to deal with the shortage of talent.
The focus of cybersecurity must change from talking about attackers and ransomware to a broader discussion of jobs and responsibilities. Unless the gender gap in all roles is addressed, the industry's present skills shortage will never be filled. It is reasonable to predict that the recruiting shortfall will alleviate if the gender gap is closed, which will have a far-reaching impact on the industry.
Providing Better Cybersecurity Options
The problem of cybersecurity affects us all, which is why businesses must provide more opportunities for people to enter the field. As a result, it is necessary to be more forthright and accurate when describing the educational and skill requirements for related positions.
Many people avoid applying for these jobs because they believe they lack the necessary experience to succeed.
Overall, women have plenty to offer the cybersecurity profession. While they could do more to break into the field, they also require the support of both the cybersecurity industry and all organizations, in order to be successful.
Improving the Reputation
According to the 2020 Cybersecurity Perception Study,  71% of participants indicated that they view cybersecurity professionals as 'smart, technically skilled individuals.'
The findings show a shift in public opinion regarding cybersecurity specialists, who have typically been perceived as impediments to company productivity via a negative lens, (ISC)2 reported. 69% of those polled said that while cybersecurity appears to be a promising career path, it isn't one they plan on taking on.
Further, (ISC)2 estimates that there is still a global shortfall of 2.72 million trained professionals, which necessitates a significant hiring spree for recruits to the industry who may not have explored the career earlier.
True cybersecurity success is dependent on a broad spectrum of people with varied skill sets working together. As a result, it's more critical than ever to influence people's perceptions, and we need to do better at exposing this fact.
Wrapping Up
Too many people feel discouraged from entering the cybersecurity sector because they are scared. They don't feel like they'll fit in because they don't trust their capabilities. The imposter syndrome has led them to believe that they need to be programming experts or IT wizards to get an entry-level job when they already have good degrees to help them get through the door.
While technical skills are crucial for these roles, the cybersecurity profession also needs personnel with broad experiences in risk management, communications, legal, process development, regulatory compliance, and more to provide a well-rounded view of cyber defense.
---
Image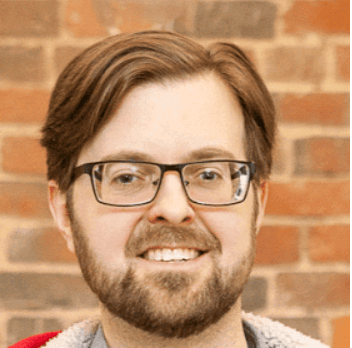 About the Author: Gary Stevens is an IT specialist who is a part-time Ethereum dev working on open source projects for both QTUM and Loopring. He's also a part-time blogger at Privacy Australia, where he discusses online safety and privacy.
Editor's Note: The opinions expressed in this guest author article are solely those of the contributor, and do not necessarily reflect those of Tripwire, Inc.