Image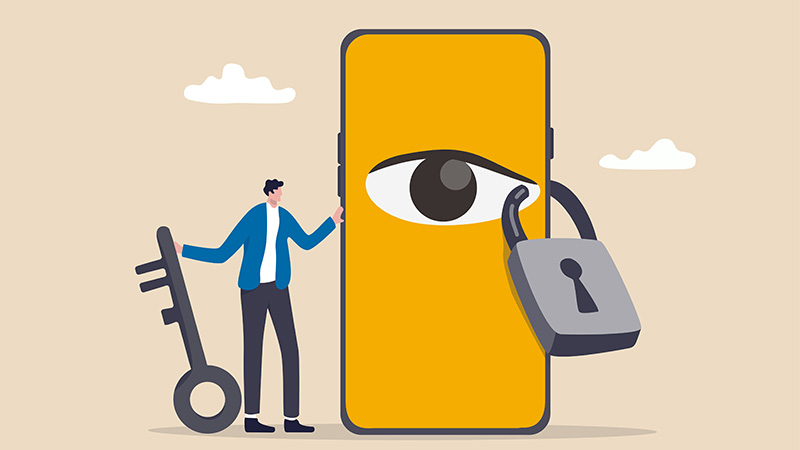 For most people, January 28th is the 28th day of the year. For me, January 28th is more commonly known as "the day before my wife's birthday." For those who pay attention to history, they may know it as the day of Charlemagne's death, Edward VI's ascension to the throne, the founding of Northwestern University, the birth of the US Coast Guard, the adoption of the current Canadian Flag, the first televised appearance of Elvis, the explosion of the Space Shuttle Challenger, or the patenting of Lego bricks.
For others, including many readers of this article, it is known as Data Privacy Day. It is a day when we remind people about the importance of data privacy and raise awareness of the power of the information that you post online. Today, I hope to remind you of that by painting a scary picture… or, at least, a picture that I find scary.
Over the past few years, my wife and I have learned that the best streaming service on the market is YouTube Premium. We spend more time utilizing YouTube than all of the other streaming services combined. As such, we're big fans of a lot of YouTubers and watch every episode released on multiple channels. Writing about digital privacy and cyberstalking isn't new to me and whenever possible my wife and I try to exercise the risks I write about while watching YouTube.
For example, one YouTuber that we frequently watch buys and reviews cakes from local bakeries. She never shares the names of the bakeries, but she'll often record a quick clip seated in her car before or after she picks up the cake. You can see the parking lot or road behind her. So, my wife and I will occasionally spend our Friday nights with one of these videos paused, picking out items from the background, and finding the bakery online. Five years ago, when I would write about this or talk about it, people thought I was a criminal. Today, people on TikTok do this for entertainment and their followers ask them to try and track them down.
Even with this topic getting more attention, I'm not sure that everyone really thinks about the risks that are involved and I wanted to take a minute to talk about an example from nearly a year ago. One of our favourite YouTubers had recently mentioned buying their dream condo and posted a video walk through. In the video, they, for only a few seconds, showed the view from a couple of windows. This instantly ruined my wife and I's Friday night, as we spent the next few hours cybersleuthing.
This YouTuber is very active on social media, so we already knew which city we needed to start in. From there, we used architectural references to find a rough area in the city. Then we started walking the streets in Google Street View looking for some of the more identifiable images from a couple of stills from the video. While it was a little time consuming, we eventually located the video and based on rough approximations from street view angles, we were able to determine roughly which unit it should be.
Knowing the name and address of the building, we double checked the YouTuber's social media and found when they celebrated online about the purchase. Looking at sold listings for the building for that date, we found a unit that was in our rough unit list. We now knew what they paid, the taxes, the condo fees, the floor plan, the real estate agent, the appliances, and the amenities.
Other than making an interesting anecdote for conversation (completely devoid of details), I try not to discuss this finding. I don't want others with more nefarious and malicious intentions than I have to reproduce my investigation. However, the skills that were required to do this are not unique and are not specialized. Anyone out there could be doing this same thing and if that doesn't scare you, I doubt anything will.
How often do you share things on social media that are public? Twitter, LinkedIn, TikTok? Those are all social media platforms that default to public visibility. Facebook defaults to whatever setting you used for your last post. How much information is floating around? How much information do you reveal with simple photos or videos that you share innocently?
I have often said, "If I don't have anything to hide, why do I care who can see my social media." The world is much more unhinged today than it was a decade or two ago. The importance of privacy changes every day. Even if you don't care about your privacy, you should at least be aware of what you are sharing. My habits haven't necessarily changed over the years, I still post what I want to post… but I know the risks associated with the information I share. Do you? Do your teens? What about elderly parents?
With theft and robbery increasing and title fraud becoming a new risk that homeowners need to worry about, do you want people knowing where you live? Do they need to know when you're out of town and your home is empty? Digital Privacy Day is about reminding you of these risks and hopefully making you think twice before you share things on social media.
I'm hoping that this post will inspire you to:
Look into your privacy settings in your social media accounts.
Be more aware of the background and data presented in the photos and videos you post.
Think twice before sharing certain information with certain groups.
Talk to your parents, teens, and children about the information they share and the content they are creating.
Think about what social media involves from posted content on sites like Facebook and LinkedIn to video content on sites like YouTube and TikTok, to streaming content like Twitch, and even discussions on sites like Reddit.
If you weren't inspired or spooked into action, consider what you would do if you suddenly came home from vacation and found someone else living in your home. Your home was sold and it isn't yours anymore. Identity Theft and Digital Privacy go hand-in-hand in many cases and if you aren't protecting yourself, you're opening the door to some pretty scary risks.