Image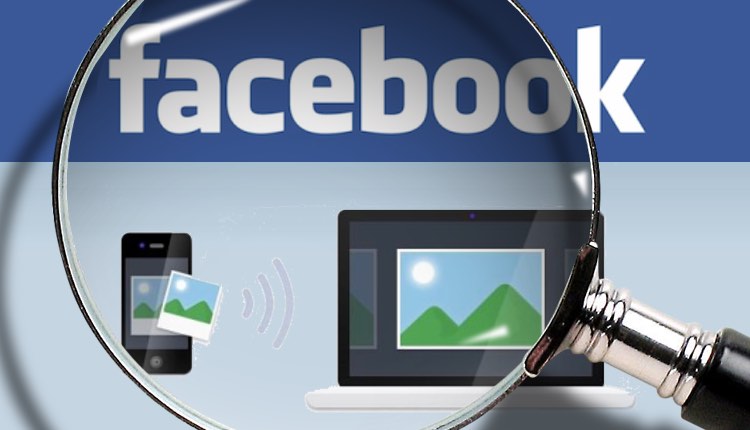 Facebook has added end-to-end encryption in Facebook Messenger
but there are a few caveats that people need to be aware of. The first is that current messages are not encrypted. You will need to start a new message in order to enable this new option. It's also important to note that encrypted messages are not available via Facebook but only found within the Messenger application on Android and IOS. The fact that these secret messages are not available in Facebook is likely why this is an opt-in option instead of an opt-out, forcing the encryption would cause issues for those using the web-based messaging capabilities of
Facebook
. When you go to new message, in the top right hand corner, you'll see a 'Secret' button; this button will switch you to a screen of other users that can receive the encrypted messages. At this point, it's probably worth mentioning that these messages can also be set to expire and be deleted from devices. When you first click on the 'Secret' button, you'll see the following messages:  
Image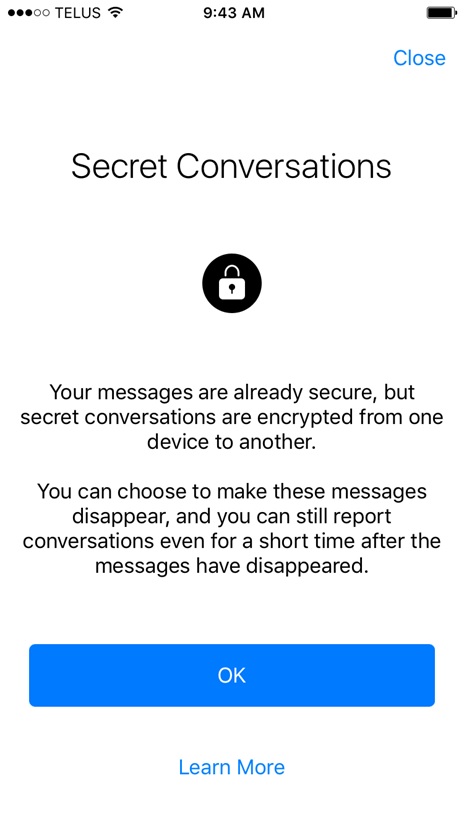 Following the selection of an individual from your list of contacts, you'll be at the typical messenger screen but messages you send will appear in black instead of the traditional blue:  
Image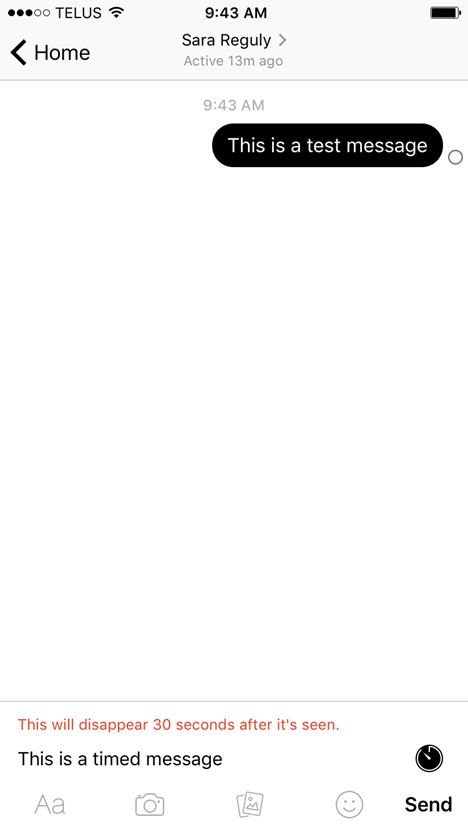 At the bottom right, you'll notice a clock icon, where you can set an expiration time for your message. Messages can expire at various intervals between 5 seconds and 1 day. Note that the timer starts when the message is viewed, not received. So while you'll see a timer that starts counting down immediately, the timer will start fresh on the other persons device when they first view the message (when the icon on the message goes from a checkmark to their profile picture). Here you can see a 30-second message with 5-seconds left (on my side – it hasn't been viewed yet by the recipient):  
Image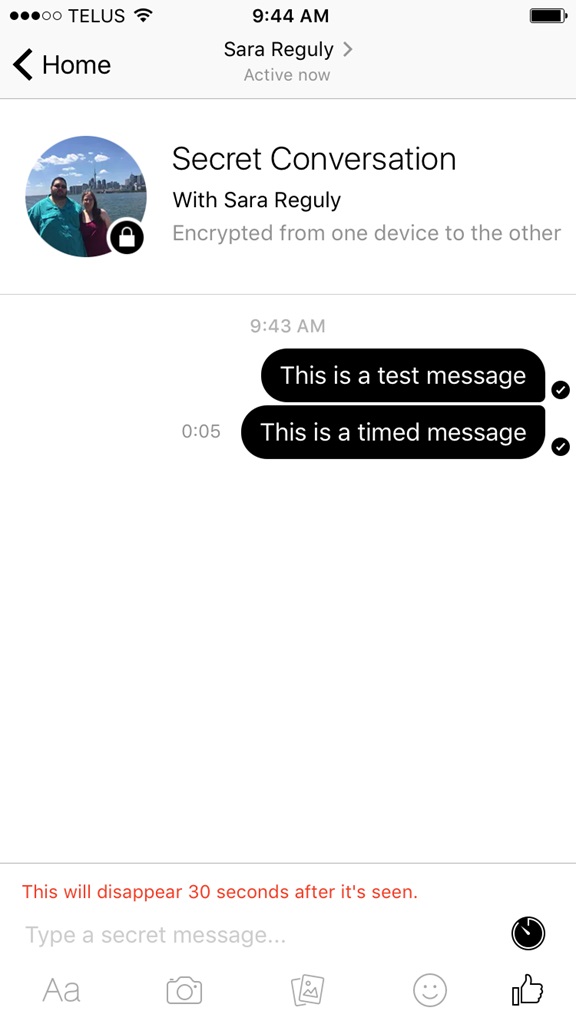 After the timer expires, the message is censored:  
Image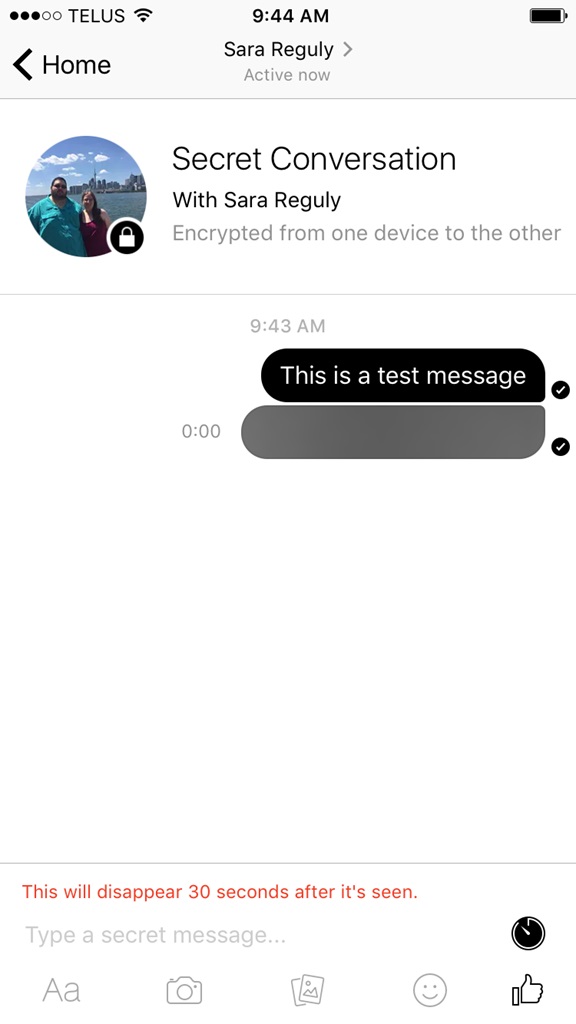 It also disappears the next time you open the conversation, as demonstrated below:  
Image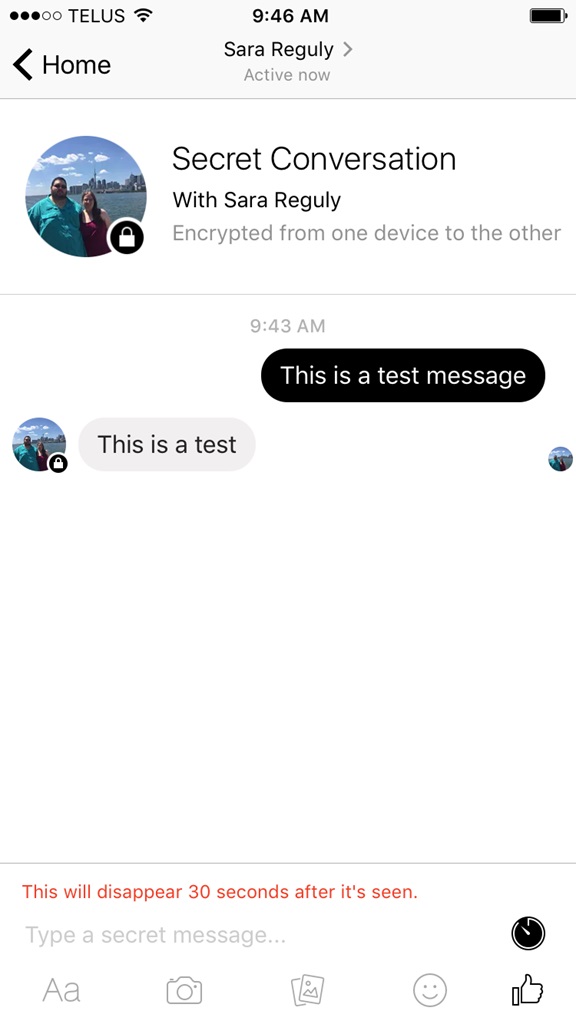 Another interesting aspect of end-to-end encryption (or secret messages) is that the notification does not tell you who sent the message, instead it states 'Someone sent you a message' on your home screen:  
Image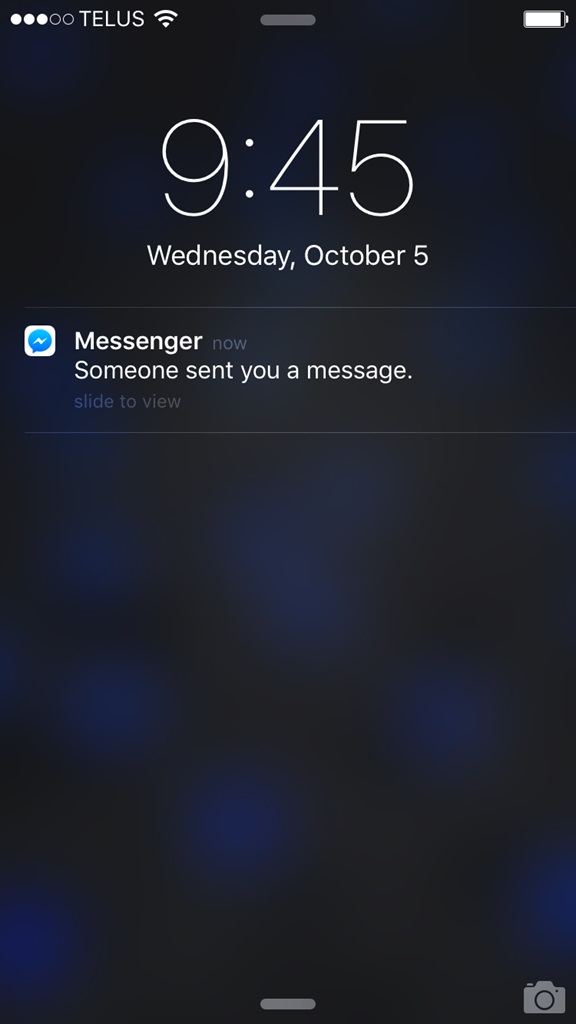 You can always tell from your conversation screen on Messenger which messages are secret and which ones aren't by looking for the blue lightning bolt dialog box vs a black lock on the other parties profile picture. As a frequent user of Facebook Messenger, I'm looking forward to spending more time playing with this feature and moving many of my conversations into it.
Save
Save
Save