Image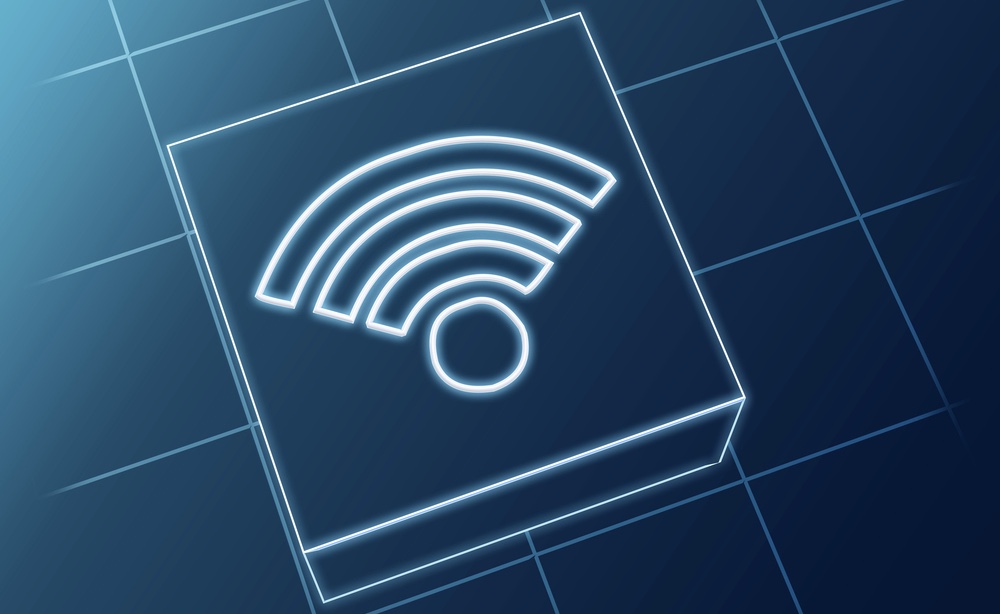 If there's one thing I've come to know about the tech crowd, it's this: we all want free Wi-Fi connections everywhere we go, and we want them now. Now finding that free Wi-Fi is great, and we'll look at how to find some anywhere you go, but we'll also look at staying safe on that free Wi-Fi. There are many risks lurking around public Wi-Fi, and it doesn't matter if you're working remotely or just checking your Facebook. A risk is a risk, and you don't need to take them. Let's find some free Wi-Fi and use it securely.
Wait, What Problems Are There on Public Wi-Fi?
The biggest risk with public Wi-Fi is that you have no idea how secure it is. This applies to knowing what type of encryption level it has and who actually controls and monitors the connection. There are three basic types of encryption being used on Wi-Fi connections:
WPA2: The strongest encryption and the standard since 2006.
WPA: This is WPA2's direct predecessor and is less secure than WPA2.
WEP: The most insecure of the Wi-Fi encryption protocols. Hackers love finding public Wi-Fi with this standard as they can easily hack it.
Even worse are those open connections that have no encryption at all. The bad part about all of this is, unless you personally know the router settings, you'll never know what type of protection you have on any connection with 100% certainty. Assuming that the place that specializes in making the frappuccino you like also has high standards of Wi-Fi encryption is an assumption I wouldn't want to make. The other risk – not knowing who controls the connection – is a common tactic used in Fake WAP attacks. This is where a hacker (or a
computer security company for research purposes
) sets up a 'free Wi-Fi' connection of their own and cons users out of their data. Usually, they can read everything you're doing as plaintext. Passwords, banking details, DOB…  all of it's data that can be used to destroy your life. Keep this in mind, and keep reading.
Find Free Wi-Fi
There are tools and apps out there that help you have a free Wi-Fi connection anywhere you go. Let's look at them here quickly with links to help you learn more:
Wi-Fi Finder: This app is available for both iOS and Android phones and tablets. It has a stored database of Wi-Fi connections in it that you can access. The database lists over 650,000 Wi-Fi hotspots across the world, so you'll find something nearby in most major cities.
Instabridge: Instabridge crowdsources free Wi-Fi in your area and includes a client that allows you to connect to it. You'll have all the passwords of the local coffee shops, restaurants, bars, and hotels... without having to go into them and pay for something.
Free Zone: An Android app that automatically locates free Wi-Fi around you. It is pretty much exactly the same as Instabridge. Try them both out and see which you prefer.
Fon: It's not free, but it is a public connection that you can trust. It has Wi-Fi connections mostly in the UK, France, Germany, Portugal, Brazil and South Korea; and it's expanding across Europe, the USA and Japan. All you do is buy a FON router for your home, which others can connect through, and you get to connect to other FON routers while you're out around the city. It's sorta 'free,' but not 100% without charge.
There is free Wi-Fi out there, and these tools will help you find it one way or another. But still... be careful!
Protecting Yourself on All This Free Wi-Fi
Finding free Wi-Fi to use was fun, eh? Well, nothing is truly free, and you need to take the right steps to make sure you're protected on these Wi-Fi connections. And the best way to do it in this BYOD environment is to BYOE: Bring Your Own Encryption. The surest way to do this is by downloading an
easy-to-use VPN
and connecting through it once you're on the free Wi-Fi. All VPNs feature encryption, some as high as military grade which hackers cannot get around. There's the tech way to protect yourself, but there are some practical steps you shouldn't overlook:
Ask the owner of the Wi-Fi connection for the correct name. You may find a 'Free McDonald's Connection,' but that doesn't mean that McDonald's actually controls it.
Be cautious of those that ask for sign in information. Often, hackers will create a Wi-Fi connection with a very similar name and require a sign in. This sign-in data is used to test whether someone is using the same sign in credentials across multiple websites.
When you're on free Wi-Fi, don't treat it like your home connection. Stay off your banking unless absolutely necessary, and don't buy anything or use your credit card. If it can't wait, make sure you have that VPN on and that you're connecting to the right Wi-Fi.
Following this guide from top to bottom will help you find free Wi-Fi connections, and stay secure on them. Having all the free Internet connections in the world is no good if it winds up costing you your data, your credit cards, or your identity. Protect yourself before you surf!  
Image

About the Author: Marcus Habert (@bestvpns) is the online security writer and analyst for the Best VPN Provider Online Security and Privacy blog. Catch him there every Wednesday for the latest developments in the world of infosec. You can also join the team on Twitter for a constant stream of what's happening in online security and hacks.
Editor's Note: The opinions expressed in this guest author article are solely those of the contributor, and do not necessarily reflect those of Tripwire, Inc.