Image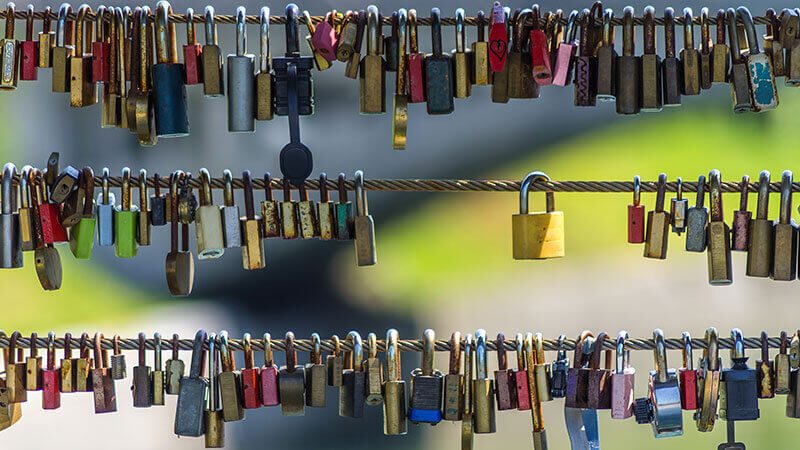 Today's enterprise operations involve the coordination of several different digital ecosystems but none quite so inflamed as the cybersecurity ecosystem. Technology has been evolving at a rapid pace, and attackers are armed with advanced tactics to steal data and expose secure information. In response, cybersecurity teams deploy numerous tools and solutions to prevent and mitigate these attacks.
The need for diligent cybersecurity is critical, but clogging up security ecosystems with multitudes of tools is not effective. Organizations should focus on taking a more pragmatic approach to security by seeking to understand what devices are connected to their network, how they communicate, and what possible risks they might present. Digital tools that integrate and automate security processes are essential to productivity.
False sense of security
Organizations are known to deploy a hundred or more security solutions in hopes of preventing attacks. But when it comes to cybersecurity services, more is not actually better. Companies can deploy every security suite on the market and still be unable to protect against the number one cause of cyberattacks: human error. People are the primary weak point in many breaches because of errors or lack of training on common attacks such as phishing. In one report, 44% of manufacturers in the UK reported that they don't offer security training to their staff.
The presence of more tools could also complicate organizations' existing security processes. According to IBM Security, organizations using fewer than 50 security solutions are almost 10% better at detecting an attack than Security Operations (SecOps) teams who use more.
Fortunately for organizations, back-end developers can help to create a secure environment and monitor vulnerabilities using tools and custom code. They can also help companies decide where security is lacking, what kind of cybersecurity software will be necessary, and which solutions are unnecessary.
Early detection can save companies time, money, and headaches. A back-end developer can also assist companies in deploying a fraud detection tool that uses machine learning models. Such a solution is historically better than humans at detecting fraudulent activity, as they learn how to be more effective over time. They can process massive amounts of data in only seconds, which decreases the time between when an attack is launched and when it is detected. Machine learning fraud detection software also has the ability to work 24/7, harnessing automation to actively identify vulnerabilities, detect attacks, and enact protocols to contain an attack if one does occur.
Cybersecurity solutions that are built on Security Orchestration, Automation, and Response (SOAR) technology utilize machine learning to create a robust and efficient cybersecurity response system. By analyzing data from several sources including threat intelligence platforms, firewalls, and Security Information and Event Management (SIEM) software, SOAR yields valuable intelligence to SecOps teams in order to reduce cybersecurity fragmentation that occurs when numerous tools are implemented.
Integrations improve agility and productivity
As cloud computing environments present increased vulnerabilities, there are more systems and connections to IoT devices than ever before. The growth of IoT adoption will only increase the challenges that face cybersecurity ecosystems of the future. While more security solutions will undoubtedly make an appearance, it will be important that teams maximize the value of the tools that they have before considering an alternate or additional security solution.
And with big data expanding, as well, there will only be more incentive for malicious hackers to find new ways to execute attacks. A critical element for security ecosystems of the future is implementing a recovery protocol that includes assessing damage, maintaining continuous encrypted backups, and getting back online without spreading the attack to vendors and clients.
Tools for a healthy cybersecurity ecosystem
To nurture a healthy cybersecurity ecosystem, companies should first focus on their asset inventory management. After all, you can't protect what you don't know about. Discover the ports, services, and assets that could potentially be open to vulnerabilities as well as what devices are connected and running on your network. Applications that are unauthorized or out of date can also contribute to your vulnerable attack surface and provide an easy entry point for malicious code.
Tripwire's integrative VM solution provides full network visibility with agent-based management, delivering superior support and vulnerability detection. Once you know where the vulnerabilities lie and what your security priorities are, you can assess your current cybersecurity ecosystem and discover where there is a need for refined security measures.
It's also important to have cybersecurity tools that prioritize your network's security needs based on the company's most critical assets. The process of assessing network vulnerabilities is ongoing and is an important factor when it comes to both addressing cybersecurity issues and discovering inefficiencies. 
Remember to conduct regular audits of your security systems, as well. These assessments should include an in-depth analysis of the security systems and protocols to discover insights regarding system vulnerabilities as well as to help teams decide what steps are necessary to stay proactive in preventing data breaches.
Additionally, enforcing change management procedures can help control the life cycle of changes to IT services such as strategic, tactical, and operational changes. Tripwire's File Integrity Manager helps to add context to change data so that your company can focus on what matters.
Deeper insights and real time intelligence integrate seamlessly with your change management procedures and increase productivity simultaneously. Increasing the agility of managing change requests helps minimize risks and negative impacts that changes can have on operations, reducing downtime and increasing the speed of change implementation.
Another good place for companies to start taking control of their cybersecurity ecosystem is by examining the standards established by the Center for Internet Security. The CIS Controls are actions that recommend organizations take in order to defend against digital risk. Their security recommendations are regularly updated as the industry and digital tools evolve to provide the most up-to-date guidance.
Conclusion
Companies need to shift their focus from acquiring multiple layers of cybersecurity protection to using tools and integrations that increase the capabilities of their cybersecurity ecosystem through automated processes. Tripwire Enterprise seamlessly combines asset and policy management, change management, and file integrity monitoring under a single platform. Its value comes from decreasing vulnerabilities, enhancing agility, and using integrated tools to help maintain a healthy cybersecurity ecosystem.
---
Image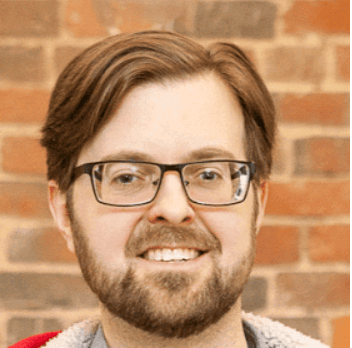 About the Author: Gary Stevens is an IT specialist who is a part-time Ethereum dev working on open source projects for both QTUM and Loopring. He's also a part-time blogger at Privacy Australia, where he discusses online safety and privacy.
Editor's Note: The opinions expressed in this guest author article are solely those of the contributor, and do not necessarily reflect those of Tripwire, Inc.