Image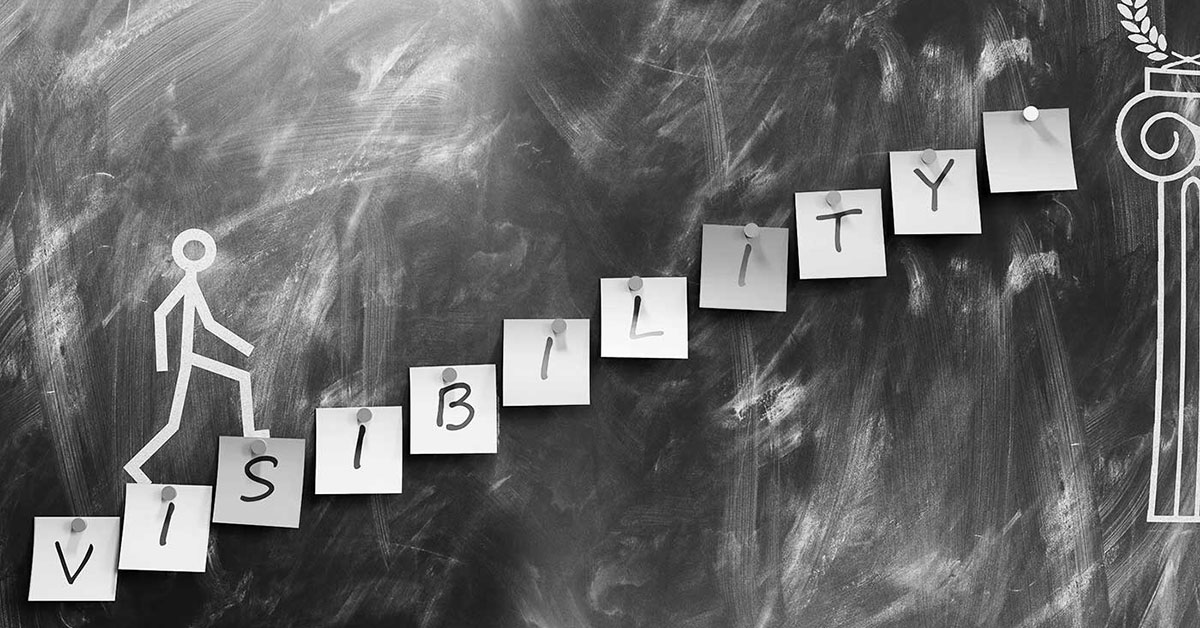 In the ever-evolving cybersecurity landscape, businesses face an exhaustive battle to safeguard their valuable data while complying with industry regulations. To address these challenges, innovative solutions have emerged to enhance network security. Network visibility remains a crucial focus.
The profound impact of heightened visibility cannot be ignored, as it plays a crucial role in fortifying network security and achieving compliance objectives. Organizations that embrace tactics for improved visibility will realize the transformative potential of these modern approaches.
The Importance of Improved Visibility
Managing modern networks presents daunting challenges, with complex infrastructures and a constantly evolving threat landscape. Enhanced visibility emerges as a critical factor in this dynamic scenario. By providing real-time insights into network activities and vulnerabilities, heightened visibility equips organizations to detect and thwart potential threats more efficiently. This proactive approach enables businesses to achieve regulatory compliance effortlessly, streamlining audits and reporting processes.
With a profound understanding of their network's security posture, businesses gain the upper hand against cyber opponents, offering peace of mind that their assets are safe. Improved visibility is a fundamental pillar, empowering modern businesses to stay vigilant and resilient in the face of evolving security threats.
How Improved Visibility Benefits Customers
Enhanced visibility across the network yields valuable insights that fortify cybersecurity and streamline operations:
To start, improved threat detection and incident response capabilities enable businesses to identify and neutralize potential risks promptly, assuring customers their data is kept safe and doesn't fall into the wrong hands. Time is of the essence in risk detection; faster identification and remediation of vulnerabilities also reduce the exposure window to cyber threats. Even better, strengthened network performance and efficiency result from the ability to address issues before they escalate proactively.
By embracing improved visibility, businesses bolster their overall security posture, gaining a competitive edge in today's ever-evolving landscape while building trust and confidence among customers and partners alike.
Real-World Scenarios: Leveraging Improved Visibility
In real-world applications, the benefits of improved visibility become tangible as organizations proactively secure their networks and respond effectively to potential threats. One scenario where heightened visibility shines is during compliance audits and reporting. With real-time monitoring and comprehensive log data, companies effortlessly provide auditors with the necessary information, minimizing compliance hurdles.
Improved visibility aids in identifying unauthorized devices on the network, such as rogue endpoints or unapproved IoT devices. Swift detection allows immediate action, preventing potential security breaches and unauthorized access to sensitive data.
Another critical aspect is the detection of anomalous activities and insider threats. Advanced visibility tools empower businesses to spot unusual behavior patterns, flagging potential insider threats before they escalate into substantial security incidents.
Improved visibility expedites incident response as timely detection of security events and their root causes enables organizations to efficiently contain, investigate, and remediate breaches, minimizing the impact on operations and customer trust.
By leveraging improved visibility, businesses transform their approach to network security, creating a resilient environment that averts cyber incidents and ensures continued success.
Consequences of Insufficient Visibility
Compliance Gaps and Non-Compliance Risks
Insufficient visibility within the network poses significant challenges when meeting regulatory requirements and increases the operational burden for organizations. The lack of real-time insights into network activities and security events makes it difficult for businesses to maintain compliance with industry standards and governmental regulations. Failure to comply may result in severe legal penalties, reputation damage, and the loss of hard-won customer trust.
Increased Vulnerability to Cyber Attacks
Businesses become more susceptible to cyber attacks without a comprehensive view of network traffic and potential threats. The inability to detect and respond promptly to security incidents leaves critical systems and sensitive data exposed to malicious actors. Cybercriminals can exploit these vulnerabilities to launch damaging attacks, leading to data breaches, financial losses, and operational disruptions.
Inadequate Incident Response Capabilities
Insufficient visibility hampers an organization's ability to identify and respond to security breaches. Delayed detection and response times can allow attackers to lurk within the network, leading to prolonged exposure and greater damage. An inadequate incident response strategy can worsen the impact on business operations, customer relationships, and overall brand reputation.
Neglecting to invest in improved visibility solutions leaves businesses at a disadvantage, making them vulnerable to compliance risks, cyber threats, and suboptimal incident response. Embracing enhanced visibility becomes paramount in fortifying cybersecurity defenses and ensuring long-term resilience.
Empowering Business Success with Improved Visibility
Put simply: the role of improved visibility within a business's network cannot be overstated. By embracing advanced visibility solutions, organizations gain a competitive edge in safeguarding their valuable assets and meeting regulatory demands. Heightened visibility enables swift detection and response to potential threats, thwarting cyber attacks before they cause significant harm. Businesses can proactively address vulnerabilities, reducing the risk of data breaches and operational disruptions.
The transformative potential of improved visibility goes beyond security, extending to streamlined compliance management. Effortless audits and reporting alleviate regulatory burdens, freeing resources to focus on core business activities. As a fundamental pillar of success, improved visibility empowers businesses to build trust among customers and partners, ensuring resilience in the face of increasingly costly cyber threats.
---
Editor's Note: The opinions expressed in this guest author article are solely those of the contributor, and do not necessarily reflect those of Tripwire.