Image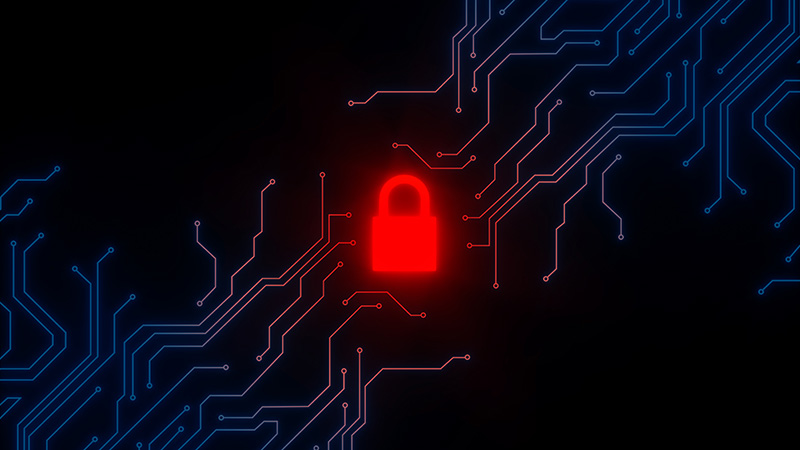 The world of cybersecurity is extremely diligent. In a terrain that is ever-evolving, security experts need to combat a growing population of threat actors by deploying increasingly cultivated tools and techniques. Today, with enterprises functioning in an atmosphere that is more challenging than ever, Intrusion Detection Systems (IDS) play a vital role. As threats become more critical across the board, an Intrusion Detection System can save your business.
What is an Intrusion Detection System?
An Intrusion Detection System (IDS) is a monitoring mechanism that catches dubious actions and sends alerts when they are caught. Based upon these alerts, a Security Operations Center (SOC) analyst or incident responder can analyze the problem and take suitable measures to resolve the threat.
In other words, an IDS is a mechanized technique that scans and investigates network traffic,  generating alerts in response to a movement that either matches already identified patterns of hostile movements, or is uncommon to the normal behavior of the network. In some circumstances, alerts initiate additional automated methods, such as documenting the suspect's movement, and monitoring the environment for further Indicators of Compromise (IoC). The IDS enables resource owners and caretakers to react to secure machines that are compromised or are at imminent risk of being compromised.
What are the types of Intrusion Detection Systems?
Intrusion Detection Systems are intended for use in a variety of environments. An IDS, like many other cybersecurity solutions, can be either host-based or network-based.
Host-Based IDS (HIDS): A host-based IDS is installed on a specific endpoint to safeguard it from potential threats. An IDS of this category may be capable of monitoring bi-directional network traffic, analyzing installed programs, and scrutinizing system logs. The exposure of a host-based IDS is confined to its host computer, limiting the available context for the outcome, but it has complete visibility into the host device's internal components.
Network-Based Intrusion Detection System (NIDS): A network-based IDS solution monitors the entire interconnected structure. It can observe all traffic flowing through the network, and makes choices based on packet metadata and components. While this wide view gives more context, and the capability to recognize widespread attacks, these systems lack access to the internals of the endpoints that they defend.
Because of the various levels of visibility, implementing a HIDS or NIDS in isolation often leaves a company's system with security gaps. A unified threat management solution that incorporates various technologies can provide more comprehensive security.
Why is an Intrusion Detection System necessary?
Beyond their deployment setting, IDS solutions also vary in how they recognize possible threats:
Signature Detection: Signature-based IDS solutions utilize patterns of recognized threats to pinpoint them. Once malware or other hostile content has been recognized, a "signature" of the threat is created and inserted into the list utilized by the IDS solution to examine incoming content. This allows an IDS to swiftly accomplish a high threat-detection ratio with no false positives because all alerts are developed based on the identification of known-malicious traffic. Yet, a signature-based IDS is restricted to catching known-threats, and is sightless to zero-day vulnerabilities.
Anomaly Detection: Anomaly-based IDS solutions create a replica of the "standard" behavior of the secured system. All forthcoming behavior is compared to this standard, and any abnormalities are marked as possible threats, triggering alerts. While this method can witness unknown or zero-day threats, the problem of creating a replica of "standard" behavior indicates that these systems must counterbalance false positives with false negatives.
Hybrid Detection: A hybrid method utilizes both signature-based and anomaly-based detection. This allows it to catch more possible threats with a more inferior error rate than utilizing either system in isolation.
To illustrate why IDS is so important, the common technique is one of the most powerful types of network infiltration for which businesses need to be on the watch. After accessing a network, the attacker keeps constant access by practically further traversing the network, seeking ways to elevate the network privileges of the compromised account. Attackers then exploit those privileges to go deeper into a network in pursuit of important data and other crucial assets. Lateral movement is a specialized technique that distinguishes a more seasoned and dangerous attacker from a novice. It's a cue of threat actors who are educated in methods of maintaining access even if their existence is found on the device that was originally compromised. Usually, these attacks begin with a social engineering scheme to compromise an account to gain legitimate login credentials.  With an ample undetected dwelling period, the threat actor might not start stealing data until months after the original breach happened.
Intrusion Detection System to the Rescue
The requirement becomes more obvious to have detection-based controls that link to the process of the environment. This detective control must be capable to notify you about what is moving in the environment "in-time." Detective controls help to notice and inform about unwanted events that are occurring. The IDS generally scans for indicators of malicious activity.

An example of an implementation of a Network-based Intrusion Detection System (NIDS) would be to place it on the subnet where the firewall resides to notice if someone is trying to break into the firewall. Ideally, it is best to monitor all of your incoming and outgoing traffic.
How does intrusion detection save the business?
The IDS reveals changes by first setting a highly complex baseline interpretation of each monitored file or configuration in a general and authorized condition. By utilizing real-time monitoring, it catches any change that impacts any part of the file or configuration, and seizes these in the succeeding versions. These versions, in turn, deliver necessary "before" and "after" pictures that reveal precisely who modifies, what is modified, and more.
Further, a good IDS solution implements change intelligence to each change to find if it affects integrity controls, for example. This allows for choosing if the modification takes a configuration out of guidelines, or if it represents an attack pattern. This is essential when you are endeavoring to know what is occurring to your environment. Remember, lateral movement is what attackers can accomplish via a prolonged dwell time on your network as they plot to escalate privileges and place themselves in a position of the highest illegal bounty.
Conclusion
An Intrusion Detection System not only decreases many of the manual tasks of your company's security personnel, but also improves threat identification and response capabilities. With an IDS in place, companies can quickly pinpoint and eradicate malicious IP addresses, accounts, applications, and weak network tools trying to intrude on the environment. Get more information about Tripwire's Intrusion Detection System here.
---
About the Author:
Image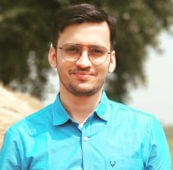 Prasanna Peshkar is a cybersecurity researcher, educator, and cybersecurity technical content writer. He is interested in performing audits by assessing web application threats, and vulnerabilities. He is interested in new attack methodologies, tools and frameworks. He also spends time looking for new vulnerabilities, and understanding emerging cybersecurity threats in blockchain technology.
Twitter:@sqlinterstellar
Editor's Note: The opinions expressed in this guest author article are solely those of the contributor and do not necessarily reflect those of Tripwire, Inc.