Image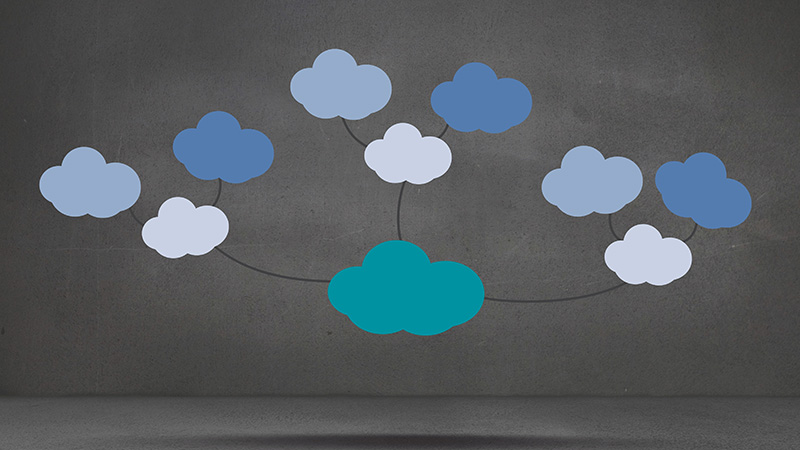 Identity governance, also known as access governance, is an integral part of any enterprise data protection and compliance framework. Seamless and timely access to required systems or resources can significantly increase employees' productivity and performance. However, excessive privileges or unmonitored user access can often lead to internal and external cybersecurity threats, such as insider attacks, data breaches, and unauthorized access.
With a robust access governance framework, employees are empowered to do their job better and produce desired results while avoiding any unnecessary damage to a business's finances, reputation, and customer trust. But, it is easier said than done, given how businesses globally are increasingly adopting public, hybrid, and even multi-cloud environments. In fact, 90% of organizations already have a multi-cloud strategy.
Multi-cloud offers immense value to "hyperscale" organizations, in that it allows them to leverage the best of breed technology that each cloud provider has to offer, build redundant architecture for high speed and low latency, or avoid vendor lock-ins. However, to efficiently manage access governance, the multi-cloud environment also introduces a new set of unique and complex challenges for security teams, especially when it comes to protecting sensitive information.
Multi-cloud Access Governance Challenges and Solutions
A report by Cybersecurity Insiders revealed that 57% of organizations tend to agree with the fact that insider threats have grown over the last decade. Moreover, another security report states that negligent insiders are the most common cause of 62% of data breaches, while malicious insiders amount to 14%.
Such threats can be very well prevented and reduced if organizations can overcome the following challenges by establishing a robust access governance solution around multi-cloud data environments.
Increasingly Distributed Applications & Expanding Data
As the multi-cloud trend continues to inspire organizations globally, more and more companies are treating data lakes as their data dumping ground. Similarly, with cloud-based SaaS applications, data producers now have the power to use a plethora of applications at will. This may enable personnel to contribute more effectively to the overall business strategy and goals, but it simultaneously increases the complexity of managing distributed applications and expanding data with effective access controls. Security teams find it difficult to establish security policies without knowing the range of applications and systems used by personnel and the data being extracted from external sources or generated internally.
Solution
Businesses must revisit their data assets and corporate data discovery methods in order to effectively identify both the distributed applications and systems across their environment, as well as the personal and sensitive data that exist within. To have effective access controls around the applications and data, teams must go beyond simple discovery and more towards complete intelligence around data assets and data. By having deeper insights into data systems and applications, teams can identify high-risk data and over-access usage more appropriately, and remediate it accordingly.
Rise of Data Ambiguity with Unstructured Systems
Data is available either in a structured format or an unstructured format. Unfortunately, it is the unstructured data that is dominating the data lakes and data warehouses globally. In fact, a study reveals that unstructured data is growing at an exponential rate of 62% every year. If teams fail to get a detailed view of unstructured data, it will lead to increased security risks. After all, you can't secure what you don't know.
Solution
With an autonomous data catalog powered by effective data discovery, teams can not only discover all the existing unstructured data across their multi-cloud environments, but they can also be able to leverage the detailed insights by the catalog to drive security measures and access policies. A data catalog offers a single source of truth; a complete data repository that offers insights into the metadata of the data, such as the types of data in the environment, its sensitivity level, business glossary of the data, its intended use, and how often is the data accessed by personnel. By leveraging those insights, teams can ensure only authorized access to the data either through user or role-based access, or masking sensitive data so teams can share it across departments without breaching any security policies.
Frequently Ignored Orphaned (Forgotten) Accounts
Orphaned accounts pose significantly higher security risks in any hyperscale industry with huge turnovers, such as retail, and healthcare. Orphaned accounts tend to go completely unnoticed or simply ignored during an employee's off-boarding process. If left unresolved, these accounts can become a significant data breach risk, as in the Avast incident, where attackers breached the internal network by stealing forgotten account credentials. Since it is common in every industry to switch jobs, or simply transition to another position at the same workplace, it is easy to forget about revisiting employees' access controls and see if they need to be revoked or reduced.
Solution
Organizations must establish security policies, especially to detect orphaned accounts. Organizations can further detect misconfigurations associated with such accounts, and monitor those accounts that have not been used for a while. If the accounts are still required, it is best to modify the access controls around them, and if it is not needed anymore, then the accounts should be deleted.
Excessive Privileges Access Threats
Businesses must face the fact that escalating permissions over the period of an employee's tenure in any organization is easy. When employees spend a lot of time in any workplace, they eventually get access to myriad accounts and applications. And once such employees switch jobs, they often never lose such permissions. Such accounts with excessive permission or over-privileged access create security risks for the business.
Solution
It is important that businesses monitor account access across their data environment and use role-based access control (RBAC). The RBAC is a more effective governance control that prevents unauthorized access and enables teams to effectively limit access to a user's predefined role or needs.
Complex Regulatory Compliance
As data privacy and users' rights become mainstream globally, we now see more and more countries proposing or enacting their versions of data privacy and security laws. Most of these laws, especially those around financial institutions or consumers, require corporations to have effective governance controls for data security. Moreover, multiple legislations could apply to a business, depending on the type of industry or the country in which it operates. Failure to comply with any legislation could result in financial loss due to heavy fines, as well as loss of reputation and customer trust.
Solution
Organizations must opt for an access governance solution that supports compliance with myriad data privacy laws and industry standards. The solution must include guidelines to enable teams to understand the applicable regulations and how they can automate processes for effective compliance. The tool must further auto-generate records of processing and compliance for the audit trail.
Cloud technology is increasingly complex and enormous. The challenges may seem at first to be commonplace, but if it left as-is, then they may result in significant security risks. A robust access governance solution will not only allow organizations to handle access management effectively, but also greatly increase productivity by giving secure controls to personnel.
---
About the Author:
Image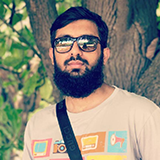 With a strong background in the SaaS and IaaS industry, Syed Sayem Mustufa has extensive experience in Marketing. Over the years, Sayem has served some of the top data intelligence and cybersecurity brands, including Securiti.ai. He loves nothing more than breaking down and simplifying highly complex product details into easy-to-understand benefits for end users.
Editor's Note: The opinions expressed in this and other guest author articles are solely those of the contributor, and do not necessarily reflect those of Tripwire, Inc.