Image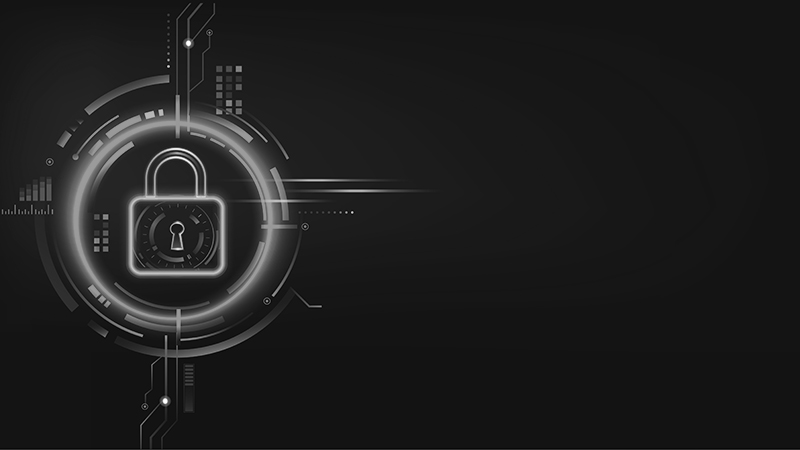 Security threat actors are becoming smarter, and their attacks more devious. Staying ahead of cybercriminals and vulnerabilities is the only way to defeat the attackers at their own game. If you want to protect your organization from cyber threats, then you need to think like an attacker. 
Operational security, also known as OPSEC, is a discipline that considers the perspective of potential threat actors. It's a proactive approach to security that helps IT teams and security managers identify and fix risks and vulnerabilities before any criminals have a chance to exploit them. 
OPSEC was originally developed for military organizations, but now many enterprise industries are implementing OPSEC programs to protect their most sensitive data from lurking threats. Rather than wait for an incident, companies are creating OPSEC teams to manage security risks more effectively. 
What's involved with operational security, and how can your organization get started? There are 8 best practices that you can institute to help your organization create its OPSEC program. 
What is operational security?
The goal of OPSEC is to find and address security weaknesses before malicious actors take advantage of them for criminal purposes. Businesses of all kinds possess sensitive information like customer identifiers, payment card information, and proprietary business strategies and secrets. OPSEC prevents this data from getting into the wrong hands. 
OPSEC involves coordinating with IT and security teams, as well as security managers and data analysts. Although 77% of enterprise organizations typically only have three to five analysts running their security operations center, many organizations have dedicated IT staff and security enforcement managers. OPSEC is about creating a frontline of defense against potential threat actors, and it will take cooperation from everyone to make the most of it. 
Elements of operational security
There are five elements that form the foundation for operational security programs:
Identifying sensitive data and information. 
Identifying potential attack vectors. 
Analyzing security weaknesses.
Determining the risk level of each vulnerability. 
Implementing mitigation plans. 
Identifying sensitive data and information
Where is your data stored? What sensitive information is sitting on your servers? Customer information, intellectual property, employee data, financial statements, and market research data are all examples of sensitive information that need to remain private. 
Identifying potential attack vectors
Which types of data are attractive to an attacker? Do any third parties have access to your systems? What type of attacks would be the most successful against your system? Before you can prevent a data breach, you have to know where your weaknesses lie. 
Analyzing security weaknesses
What protections need to be in place for each risk level? What security features are working? Which need to be revised? Organizations need to perform an objective evaluation of their existing security infrastructure and identify which areas present the most risk. 
Determining the risk level of each vulnerability
Which vulnerabilities present the highest risk? What's the likelihood of an attack happening? How much damage would an attack cause?  Risks must be ranked according to their severity and impact. 
Implementing risk mitigation plans
What security processes need to be developed? How will security protocols be implemented? When will your organization roll out new security processes? When it comes to OPSEC, mitigating risks is the final piece of the puzzle.
OPSEC best practices
If your organization is ready to dive into OPSEC, here are a few best practices to keep in mind: 
Implement precise processes
This is especially important when it comes to change management. Changes and updates are necessary to keep systems running smoothly, but they can also serve as attack vectors. In order to safeguard the organization, precise processes in change management must be implemented that include mandatory logging, change control, continuous monitoring, and periodic audits. 
Choose the right providers
Third-party providers offer organizations an array of services to improve customer and internal experiences. However, service providers are also a source of significant risk. For example, if your web host doesn't share your cybersecurity values or suffers from a data breach, it might be time to choose a new web hosting provider. The same applies to all your third-party services and networks. In fact, if your organization is subject to any cybersecurity regulations, failure for a third party provider to meet the security requirements of the regulation is a violation for which your organization is accountable.
Restrict access to the network and devices
Not just anyone should have access to your network and endpoints. Be sure that only approved devices can connect to business networks, and set up alerts in case an unauthorized device connects to your systems, as this could pose a threat to your sensitive business data. 
Follow the principle of least privilege
Zero-trust policies that incorporate multifactor authentication and password management can help keep unauthorized users at bay. Keep employees on a need-to-know basis to prevent insider threats, and lessen the likelihood of a serious data breach via stolen credentials. 
Implement dual control
It's like "checks and balances" but for enterprise security. Dual control provides adequate security coverage without putting all the responsibility on one user or department. It's best if those that work on your business network are not the same personnel that are in charge of security. 
Incorporate automation
The biggest threat to organizations is human error. By automating tedious, repetitive tasks, your organization can help reduce the possibility of mistakes leading to a data breach or other security event. 
Write realistic policies
If you write policies that your organization can't meet, then you will always be one step behind when it comes to internal audits. Set your OPSEC program up for success by writing realistic policies that are challenging yet achievable. 
Prioritize incident response and disaster recovery
Even the most successful OPSEC implementations will have security issues at some point. But having a detailed incident response and disaster recovery plan can mean the difference between unauthorized access and exfiltrated data. How do you plan to respond to threats? How will you mitigate damages? The answers to these questions will help you get started. 
If you start your OPSEC journey with these tips, your organization will have a foundation to build upon towards continuous improvement. A proactive approach to security is the best protections. Learn even more about operational security practices to protect your organization.
---
Image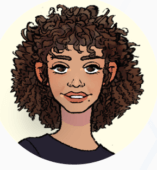 About the Author:
Isla Sibanda is an ethical hacker and cybersecurity specialist based out of Pretoria. For over twelve years, she's worked as a cybersecurity analyst and penetration testing specialist for several reputable companies – including Standard Bank Group, CipherWave, and Axxess.
Editor's Note: The opinions expressed in this guest author article are solely those of the contributor, and do not necessarily reflect those of Tripwire, Inc.