Image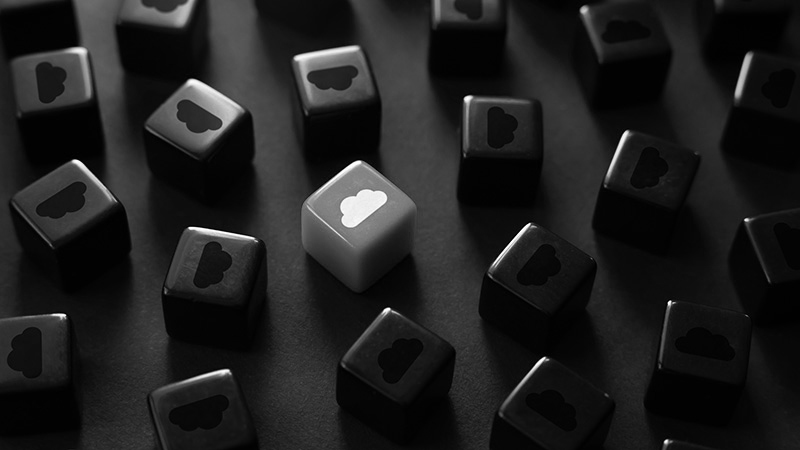 Organizations are progressively moving towards a predominantly cloud-based computing environment. What this means is that essentially all of their back-end infrastructure, systems, and client-facing applications can be accessed and distributed through the cloud.
Modern cloud computing goes a step further than simply being present in a virtual environment. Companies now have more flexibility and customization potential when deciding whether their environments - or certain components of them - remain in a private or public space.
Public and private cloud environments overlap in some capacity but have some distinct differences. Both offer tremendous advantages - depending on their use and setup - but it presents the question of whether to choose public or private when deploying the environment for your firm.
What is a public cloud?
Public cloud environments mean that all the hardware, services and resources are offered via a third-party cloud provider, delivered through specific models. The provider owns, maintains and operates everything that an organization (referred to as a tenant) uses, with servers and storage accessible when needed.
The three available cloud models are Infrastructure as a Service (IaaS), Platform as a Service (PaaS), and Software as a Service (SaaS).
Examples of public cloud providers include Google Cloud, Microsoft Azure, and Amazon Web Services (AWS).
What is a private cloud?
Private cloud environments offer exclusive use of the service and infrastructure to an organization. Private cloud architecture can still be owned or hosted by a public cloud provider, but each organization will have exclusive space and services to use. As expected, this can invariably come with higher maintenance costs.
Organizations that require customisation, flexibility, and highly-secure environments will often seek bespoke private cloud setups, often through an off-site secure data center. Technology companies themselves are often heavily reliant on secure private infrastructure, not just to ensure effective service delivery, but also to market to their customers.
Differences between private and public cloud environments
All cloud services run on remote servers which are all managed by the cloud provider. A business accesses and use those services over the internet.
The main difference between private and public cloud services is that public cloud services are shared among different customers, which might sound off-putting to some. However, each customer's data and services are kept hidden and confidential.
The easiest comparable example is to consider a public cloud setup like a leasehold apartment rental, while a private cloud is like a house rental. While the flat is less private, it typically can cost less to rent, and maintenance is predominantly handled by the property management company. Meanwhile, renting the house is often more expensive, and most contractor services or repairs are done at the landlord's expense, but it has additional privacy and space.
One key term you'll often hear when considering cloud service providers is multitenancy. This describes the agreement in which multiple organizations share a public cloud's physical server. Essentially, multiple companies can use the same server to store their data or run their applications. This is what is meant when referring to multitenancy cloud setups.
Benefits of public, versus private cloud
Benefits of public cloud
Low maintenance - All cloud environment and asset maintenance, repairs, and patches are handled by the public cloud provider.
Reliability - Moving from one public cloud server to another is very efficient and straightforward, should it be necessary.
Cost-efficiency - Organizations typically find public cloud infrastructure more affordable, as all operational and maintenance duties are overseen by the provider. On top of that, most providers only charge tenants for what resources they use on an as-and-when basis.
Security - Many companies may not have sufficient resources to build a customized, secure private cloud. Therefore, outsourcing some of this to a reliable provider can give the company complete peace of mind.
Benefits of private cloud
Privacy - Private cloud has the distinction of being tailored to an individual company, with no resources in an environment shared with any other tenant.
Customisation potential - Private cloud models give tenants complete control of their own environment, allowing them to customize it to suit their compliance requirements and business needs.
Exclusivity - As a private cloud, setup is unique to each customer. The private cloud offers that tenant an element of exclusivity which does not require as much external input.
Performance - As a result of the setup being tailored specifically for one company, most users within a company can expect to see improved performance and productivity.
Drawbacks of public versus private cloud
Considerations of public cloud
Security - While public cloud providers oversee threats and security breaches against the infrastructure, it's the responsibility of each tenant to safeguard their data, systems, applications and workloads. Many tenants are unaware of what their responsibilities are, and, by extension, their cybersecurity practices are often way off the mark.
Vendor lock-in - Although managed hosting may benefit smaller firms lacking technical expertise, over time organizations may foster feelings of increasing reliance on their cloud hosting providers. As such, should rates increase, these companies may be tied into longer-term contracts with vendors.
Compliance - Some companies may struggle to meet compliance standards or regulations in a public cloud architecture. For some, multitenant environments might be out of the question completely.
Considerations of private cloud
Maintenance - Most tenants of private cloud environments find themselves spending more on IT resources, setup, and maintenance, particularly when issues arise.
Remote access - Private cloud environments often have more administrative tasks associated with securing and maintaining sufficient remote or mobile access.
Higher fees - As is expected, private cloud setups cost more to deploy and maintain than public cloud spaces, due to the individualized nature of each environment.
What about hybrid cloud or multi-cloud?
If the above information has posed a difficult decision for you to make for your company, you may find the following two potential options more feasible.
Hybrid cloud deployments combine private and one or more public cloud setups together. For example, a private cloud setup can be deployed on-premises, creating a unified architecture. Hybrid cloud setups allow many companies to scale workloads far more effectively, moving between environments with ease. As an example, the private cloud could host highly sensitive functions like digital payment systems or gateways, while the public cloud could be reserved for email hosting or file sharing.
Conversely, a multi-cloud environment unites various public cloud setups together without any private cloud or on premises infrastructure influence. While it's easy to get hybrid and multi-cloud environments confused - the terms are often used interchangeably - multi-cloud setups can provide additional flexibility and the benefit of lower upfront costs of deployment due to having no private or on premise involvement.
Considerations for choosing your deployment option
Organizations that intend to migrate to a cloud-based environment will need to consider which type of cloud environment will best suit their needs. Both private and public cloud solutions offer flexible options that can work in your company's favor.
However, it's important to think about the following before you make a decision:
Your specific security challenges
Compliance with industry or government regulations
Migrating from one environment to another
Whether your environment is scalable enough
What to do in the event of server downtime or interruption
The short and long-term costs of cloud computing
Whether deployment will severely disrupt operations
The growing and evolving needs of your workforce
With all of the above in consideration, it's wise to weigh up your available options to truly see which one will provide your company with the best long-term benefits.
---
About the Author:
Image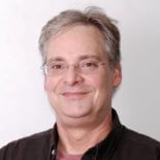 Chester Avey has over 10 years of experience in cybersecurity and business management. Since retiring he enjoys sharing his knowledge and experience through his writing.
Twitter: @ChesterAvey
Editor's Note: The opinions expressed in this guest author article are solely those of the contributor, and do not necessarily reflect those of Tripwire, Inc.