Image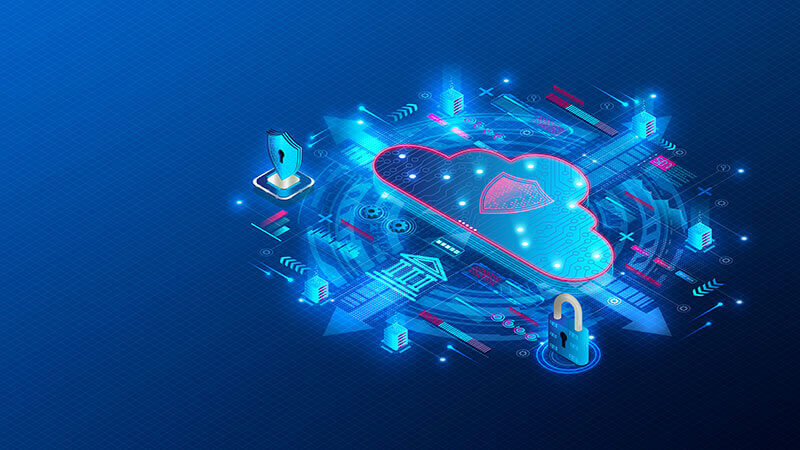 Cloud computing is an effective solution for large and small companies across every industry. There has been rapid adoption due in large part to its accessibility, flexibility, and reliability. The cloud environment brings a significant amount of benefits, but at the same time, it can expose businesses to various alarming cybersecurity risks.
A study conducted by Thales and 451 Research revealed that 40% of respondents have experienced a data breach within their cloud environments. In addition, 83% of the businesses have failed to encrypt half of the sensitive data they store in the cloud. This further raises concerns about the impact malicious actors can have on these vulnerable organizations.
Securing sensitive cloud data from unauthorized access remains the top concern for the majority of IT professionals. This includes ensuring the security of employees' accounts. Maintaining user access and identities has become increasingly challenging in an environment where the threat landscape constantly evolves.
Why Is IAM Vital For Cloud Security?
Business organizations store apps and data files containing confidential information within the cloud. This makes it crucial to take preventive measures to secure cloud assets in order to prevent data loss and breaches.  Identity and Access Management (IAM) is one of the most effective ways to ensure cloud security.
IAM encompasses the technologies that manage the permissions and access for users and various cloud resources. In addition, IAM policies are a set of consents that attach either to the users, or cloud resources, to authorize what they can access and do with it.
At the moment, IAM offers several security benefits for the cloud systems:
The IAM system performs multiple operations for ensuring security in the cloud environment. This includes authentication, authorization, provisioning storage, and verification.
Identity and access management can be achieved with a single click on a dashboard, as clients can manage all their services and programs at a place within the cloud-based services. This results in an improved user experience and reduces password issues.
The IAM system guarantees the security of identities and attributes of the cloud users, ensuring that the right persons are privileged in the cloud system.
With IAM solutions, companies can meet regulatory compliance, and also satisfy many standards and best practices.
IAM Best Practices For Cloud Security
There are still some leading cloud IAM practices that organizations can consider using. Some of the most common IAM practices include:
Limit Privileged Accounts: Always grant the least amount of permissions needed for the job. Organizations should isolate the accounts and systems from the risk of getting exposed. Also, they should increase visibility into the use of privileged accounts. Limiting the number of users that have access to sensitive information or resources reduces the attack surface.
Avoid Using Root Accounts: Create individual IAM users with relevant permissions, and don't share root credentials with anyone.
Deploy Conditional Access: Employees and clients access the cloud environment from remote locations and using various devices. Most of the time, the devices don't meet the security and compliance requirements. Thus, it is the job of the organization to ensure compliance and security standards. Make sure to tailor access control policies based on conditions for accessing the cloud environment.
Monitor Everything: Actively monitoring identities helps organizations to detect suspicious activities and send alerts to mitigate threats. Organizations should use various monitoring methods to identify the suspicious IP addresses, sign-in attempts from multiple locations, and from infected devices to reduce the risk of compromised user credentials.
Perform Regular Audits: Regularly audit user credentials and keep track of the lifecycle of access keys and passwords. Moreover, continually review and analyze the cloud identity management approach and framework, and work towards improving security in the future.
Enable Single Sign-On: Deploying this practice to apps, devices, and services allow users to use the same credentials to access the resources located in the cloud or on-premises.
 Final Words
The role of IAM is to ensure complete cloud security for business organizations employing policies and multiple verification steps within a specific framework. It is an impressive way to control information on the cloud network. By following the leading practices mentioned above, businesses can detect, manage, and control user identities across the entire system and prevent future threats and data breach risks.
---
Image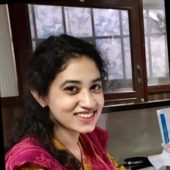 About the Author: Farwa Sajjad is a cybersecurity journalist and infosec writer who has a knack for writing internet privacy-focused articles. She is skilled in writing topics related to cybersecurity, AI, DevOps, Cloud security, and a lot more.
Editor's Note: The opinions expressed in this guest author article are solely those of the contributor, and do not necessarily reflect those of Tripwire, Inc.