Image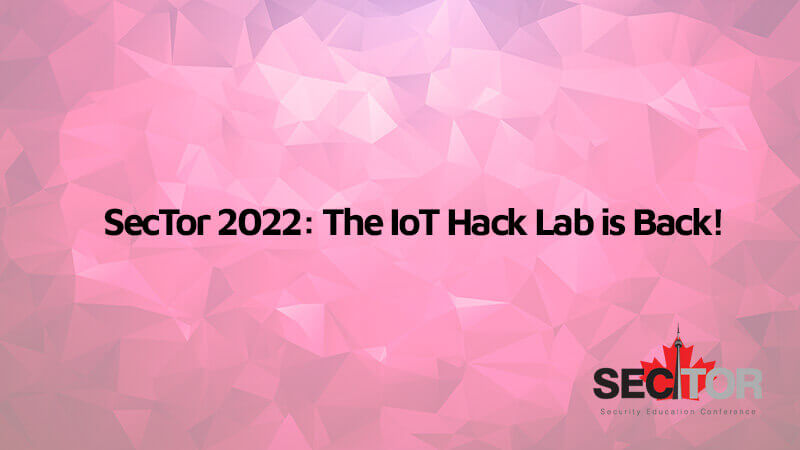 Last year, it was great to be back at SecTor after everything was canceled in 2020. The capacity was reduced, but the Hack Lab was still plenty busy and we loved having everyone come by and visit our table and play with the gear. Even more than that, we were excited to meet up with so many friends that we hadn't seen since 2019. We're looking forward to catching up with everyone again this year as the Hack Lab, once again, returns to SecTor.
One change that we did make last year was to add more interactive aspects to the lab. Andrew demonstrated how insecure APIs could cause issues when guests visit your home and Craig was playing around with RF hacking and demonstrating replaying captured signals. I spent a lot of my time demoing a new Raspberry Pi Pico project that I had been working on prior to the conference.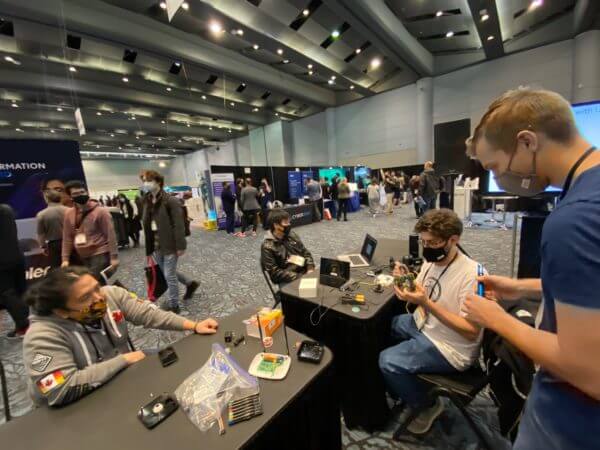 This year, we plan to continue in that spirit. We will have devices available where you can learn to hack (including virtualized environments), and we'll have active projects ongoing that you can take part in. We're still planning everything that we'll have on hand, but we're excited to be back, so we're going to bring as many fun toys as we can.
This year, Lane, Andrew, Craig, and Tyler will all be on hand to guide you through new learnings, have conversations, share knowledge, and learn with you. The reason we keep doing the Hack Lab is for all of those interactions with everyone. Whether it is students who are looking to learn something brand new, a pen tester wanting to show us something new they've learned, or industry vets that are looking for a discussion on how IoT devices are impacting the enterprise, we welcome all of those interactions.
If you find yourself at SecTor, check us out in the Expo Hall. As always, the IoT Hack Lab is BYOL – Bring Your Own Laptop. If there's anything that you'd like to see us bring or you have project ideas that we could work out, reach out. You may inspire something cool and new that we work on at the Hack Lab.