Image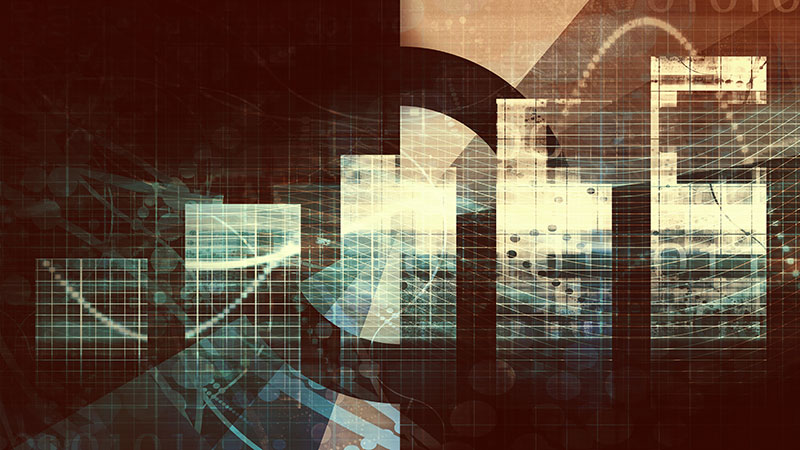 Network security is a significant topic that all organizations should consider as a major concern. Regardless of the industry, business, or scope of their operations, all enterprises need to have good network security practices in place to protect against cyberattacks. There are a plethora of different security solutions for different needs, and organizations have to figure out what will work best for them and use the resources that they require. While the specific policies, systems, and software employed for network security will vary widely from one enterprise to the next, it is important that all organizations keep certain best practices in mind. Below are six measures that will help any professional take the steps to secure their network.
1. Communicate Security Policies
In order for any other security measures to be successful, it is crucial to make sure that everybody who uses the network understands the policies. This means not only informing all employees of the security measures in place but explaining what those measures do and why they are necessary for the well-being of the enterprise. Data compliance is effective only if all employees are following the policies as well. They should be educated on the guidelines, the importance of data security, the possible consequences of noncompliance, and what to do in the event that there is a compliance issue. Emphasizing security as a priority will prevent problems due to negligence or complacency. 
2. Implement a Security Maintenance System
An effective network security maintenance system includes several processes that help to establish and preserve protection. Part of maintaining this requires performing regular backups of the information that is sensitive or important to the operations of the enterprise and saving that data in case of a security breach. This will decrease both the total downtime and the financial cost of recovering lost data. Keeping security software as current as possible by applying regular patching and software updates can prevent gaps in the coverage of significant areas. With the maintenance system in place, it is important to document it and distribute it to those who are directly and indirectly involved with its operations.  This includes the IT staff, as well as senior management.
3. Access Management and Authentication
The principle of least privilege stands as one of the main tenets of good security in both physical, as well as network security. Just as a person should not be authorized to physically access a restricted part of a building, network access should also only allow what is necessary for an individual to carry out the job responsibilities. If any network account is compromised, it is possible that it can be used to access information that is private. The principle of least privilege reduces the chances of a larger breach. Some other access management methods include disabling file sharing on documents in the network, employing multi-factor authentication, and enforcing strong password rules and regular password changes. 
4. Divide the Network
In a similar manner to limiting individual access, segregating the network into separate trust zones is a major step towards limiting the damage a security incident. Isolating the different zones from each other means that a breach may affect one zone without infiltrating any of the others, effectively restricting the level of disturbance to the network as a whole. Using a gateway for remote access limits usage to one zone, as opposed to a less-secure VPN configuration, which can be manipulated by bad actors to gain access to more sensitive areas of the network. Containers are also useful for this purpose, as they encompass the entirety of what is necessary for an application without any of the excess, thus reducing the chances of a security breach impacting the network at large.
5. Employ Security Software
One of the simplest and most vital aspects of network security is ensuring that devices are protected against any kind of malicious software that will cause damage to the enterprise. While many devices come preloaded with some sort of antivirus and anti-malware software, it is best to use a protection package that has undergone the corporate evaluation and approval process. Protection from malware and viruses is not a one-size-fits-all solution and putting in the work to provide the antivirus and anti-malware software that meets your organizational requirements is important. Additionally, as mentioned in Tip 2 above, it is necessary to keep this software up to date as time goes on, as letting it stagnate can cause gaps in protection and leave devices vulnerable to attacks.
6. Revisit and Adapt Tactics
Perhaps the most important security tip is to review all security policies on a regular basis, making changes when needed and communicating any updates to the entire organization.  Remarkably, even those who do not use the network can be a target for reconnaissance towards a cyberattack.  A security solution that works today will not work forever, and implementing a system for revisiting the network's protection will keep the enterprise on top of the latest threats and trends. New security and operational requirements are inevitably going to crop up, and cybercriminals are constantly ramping up their efforts and trying to find innovative ways to breach security systems. Adapting as the environment calls for it is crucial to the success of the network security solutions in place.
Conclusion
An enterprise is only as safe as its data, and network security should be high on the list of priorities for all organizations. With the extreme amount of business that takes place remotely from personal devices, the incredible collection of data that is stored in the cloud, and how little the average employee is educated on cybersecurity, highly sensitive information is extremely vulnerable to cyberattacks. It is important to keep data safe by limiting access and sharing abilities, keeping employees informed of the security strategies in use and why they are important, using security software that meets your needs, and ensuring that all security measures in place are effective and up to date.
---
About the Author:
Image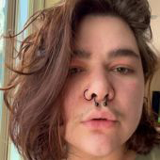 PJ Bradley is a writer on a wide variety of topics, passionate about learning and helping people above all else. Holding a bachelor's degree from Oakland University, PJ enjoys using a lifelong desire to understand how things work to write about subjects that inspire interest. Most of PJ's free time is spent reading and writing. PJ is also regular writer at Bora.
Editor's Note: The opinions expressed in this guest author article are solely those of the contributor, and do not necessarily reflect those of Tripwire, Inc.