Image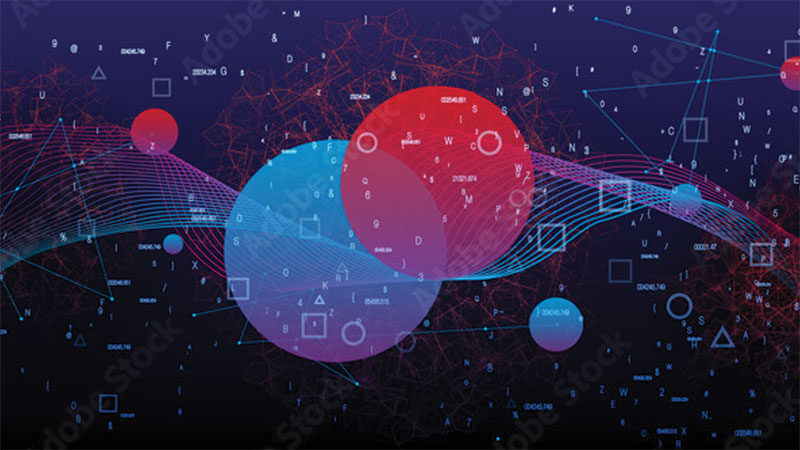 Data compliance is a crucial and essential factor in organizations that should be carefully followed for data management. Data compliance is more than maintaining relevant standards and regulations and ensuring that the data is secured. The substantial amount of data that is processed and used in organizations must be managed properly. All phases of data access, usage, modification, and storage should be governed by correct policies, protocols, and standards.
Data compliance serves a greater purpose beyond just avoiding fines and penalties. With the rising level of cyber-attacks and their complexity, suitable administration of security practices and supervision applied through data compliance ensures that the data is secured from theft, loss, misuse, or compromise. Along with these main benefits, there are other key points that highlight the importance of data compliance.
Confidentiality, Integrity, and Availability (CIA triad) of data is ensured – TechTarget details that the components of the CIA security model are assured on systems and data by data compliance. Adherence to this model ensures that the data is secured against prying eyes, accurate, and is available when needed.
Maintains a Data Management Framework – Immuta highlights that data compliance tends to have more streamlined data management process on different systems. Processes such as controlling, storing, and securing data of various sectors in the organization. Thus, protecting the employees, customers, and the business altogether.
Safe data compliance projects a good image of the organization – TechTarget lists out a couple of advantages of how data compliance affects the business image. It brings positive publicity to customers that the company adheres to safe data practices, helps to attract high-caliber employees to the business due to its high ethical standard, which ultimately helps to build a strong brand.
Achieving safe data compliance
1. Know your organization`s data and the compliance you need
Understand the kind of data your organization handles and how it is processed and used. The type of data determines the type of standards and laws you need to follow. Regulations like the Health Insurance Portability and Accountability Act (HIPAA) govern the data in the healthcare industry. Digitally stored health information must follow the CIA triad. Alternatively, some organizations may need to follow the General Data Protection Regulation (GDPR), which also mandates protecting personal data against loss, damage, destruction, and unauthorized use. Many organizations must follow more than one regulation, based on the type of business they conduct, and the area where their clientele is domiciled.  It is up to you to properly analyze and follow the compliance required by your organization.
2. Make your own compliance plan and assessments for your organization
Having adequate security protocols and mechanisms isn`t always sufficient, or sometimes is the wrong approach to follow a data compliance requirement. According to one`s structure and functions of an organization, a proper unique plan must be created to achieve and maintain compliance requirements. As the created policies and procedures change over time, they are subject to change. Regular data assessments will reveal areas that need improvement, allowing the opportunity to adjust accordingly.
3. Manage employee and data compliance engagement
In order for the protocols and regulations to be followed effectively, the employees must also observe and follow them accordingly. No matter how big the corporate investments in software and other data security components, the employees must follow the set policies to make the compliance operational. They also must be skilled enough to enforce policies when needed, and resolve compliance issues. Employees should know the importance of adhering to the regulations, and what harm and consequences will occur if failed. The principles of separation of duties, as well as segregation of duties can add significantly to easing compliance with many regulatory requirements.
4. Proper maintenance of storage systems
Maintaining up-to-date software and functioning hardware on storage systems is a crucial factor in achieving adequate data compliance. To ensure that the data is protected from cyber threats, strong security practices must be followed. Strong passwords, malware protection, firewalls, encryption mechanisms, and other protective measures are vital factors in a thorough security program. Physical security is also an important part of the security environment.  If your organization is fully cloud-based, due diligence is required to make sure that your cloud provider meets the regulatory requirements to which your organization must adhere. 
Conclusion
Data compliance is a pivotal factor for organizations to gain control and manage the security of their data. It also brings a positive image to the organization, increasing the trust of the consumers. It is important to find the right compliance for your organization, and customize the necessary plans and assessments to accomplish it. Proper management and maintenance following the policies and standards will ensure the security of data in the long run.
---
About the Author: Dilki Rathnayake is a Cybersecurity student studying for her BSc (Hons) in Cybersecurity and Digital Forensics at Kingston University. She is also skilled in Computer Network Security and Linux System Administration. She has conducted awareness programs and volunteered for communities that advocate best practices for online safety. In the meantime, she enjoys writing blog articles for Bora and exploring more about IT Security. 
Editor's Note: The opinions expressed in this guest author article are solely those of the contributor, and do not necessarily reflect those of Tripwire, Inc.