Image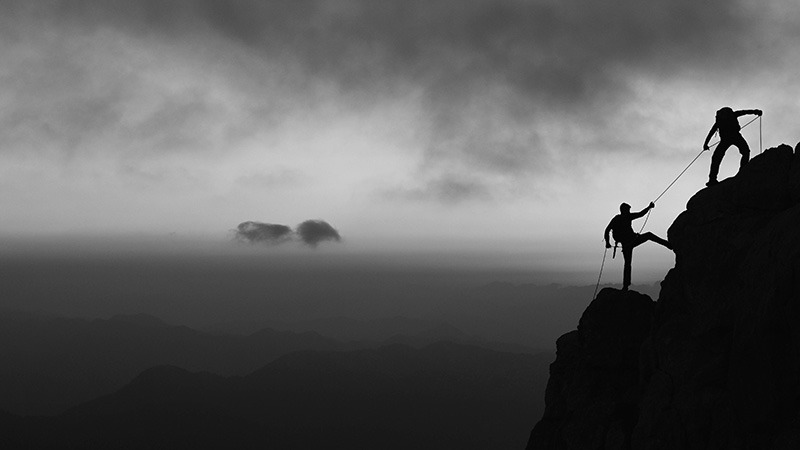 When I was younger, you could add a second processor to a computer, but it didn't double the workload it handled. Natural inefficiencies meant that 1+1 was approximately 1.5 or maybe 1.75 times the workload. Today, multiprocessing and multithreading is so common that even the Windows calculator takes advantage of the benefits. So, when I look at the recent acquisition of Tripwire by Fortra, how do I calculate the result of 1 + 1?
Company mergers are commonplace these days. In many cases, it presents a challenge to the "absorbed" organization to avoid feeling like they were swallowed up by the larger company. Aside from some minor course correction, Fortra has largely encouraged Tripwire to act autonomously to meet the needs of our customers. This is a less common result in most mergers, but it has been great news by allowing us to build better solutions that make a positive difference for our customers. I can say that the future for the Tripwire brand and its customers is brighter thanks to joining the Fortra umbrella of brands.
Image

Tripwire and Fortra, a Powerful Duo
Historically, Tripwire worked closely with our customers to understand and meet their requests, but ultimately, there was a limit to the time and resources we had internally to cover every scenario. Over this last year, we've forged connections within the broader Fortra team that have opened up additional labs to our dev teams resulting in more monitoring options for our customers. Where Tripwire has been focused on a blend of IT and OT needs, Fortra had a stronger IT focus. This is helping to fill in some of the gaps so that we can continue focusing on the NERC space without sacrificing in the other areas. In this case, being part of a larger organization has only helped to create opportunities that allow us to better provide for our customers.
What this means in real "behind the scenes" terms, is that this merger brings the Tripwire team better access to IT systems. We can be more efficient at covering even broader platforms and have more testing systems available. It means that our content teams can leverage and share knowledge across multiple brands internally. We were already regarded as having the industry's strongest, most accurate and error-free set of content monitoring rules and policies for our software--other products don't offer that same level of accuracy. Now, we can provide more depth than before thanks to the sharing of knowledge in the content teams.
We have long held that the best way to cover network device monitoring is to support the protocols and allow customers to create specific custom rules in addition to our general published ones. Even though these capabilities exist today, as time goes on, our content team will be able to publish even more specific content to save our customers further time and effort. Our customers will have the comfort of knowing that we've qualified and tested more platform combinations to meet their security needs beyond compliance.
With the pervasive and growing threat to critical infrastructure, it is more important than ever that we continue to provide a strong focus on the needs of this space. I'm proud to be part of the effort to help secure and protect these systems. The timing for joining Fortra has been beneficial in this area as well. With our newfound efficiencies, we can place much greater focus and emphasis on the integrity monitoring and security solutions our critical infrastructure and IT customers rely on. Additionally, there are many other solutions in the Fortra family of brands that help with the cybersecurity needs in this space and we are in a better position to help make those connections when asked.
Tripwire's Bright Future with Fortra
Working in Product Management, I have had a lot of opportunities to say no. Usually PMs are asked for 10-20x as many features as they have time to get built. Since joining Fortra, and now especially as the leader of Product Management for the Tripwire brand, I'm saying yes to many more requests than before. Using a Formula 1 analogy, we have our foot pressed firmly on the accelerator pedal and we're just entering the long straight. It feels like this last year has gone by incredibly quickly, but I'm thankful for the opportunities presented to do more and offer more flexibility to our customers. In this case, when I calculate 1+1, the answer is definitely greater than 2.