Image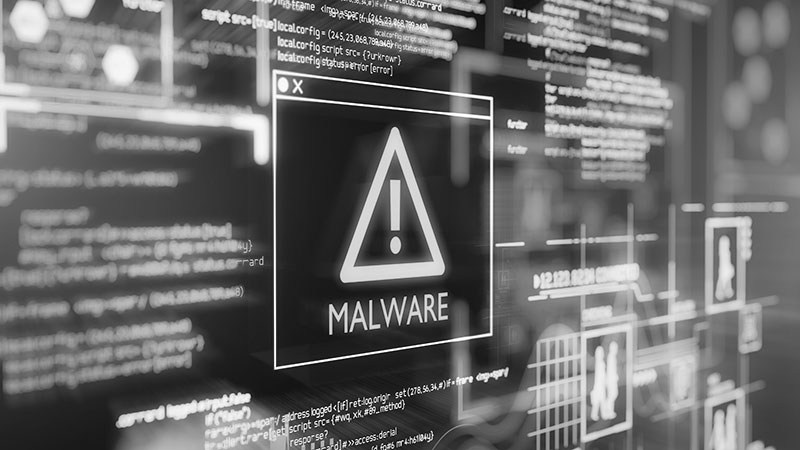 Malware as a Service is the unlawful lease of software and hardware from the Dark Web to carry out cyber attacks. The threat actors who use this service are provided with botnet services and technical support by the MaaS owners. This service opens doors to anyone with minimal computer skills to use and distribute pre-made malware. The data that is stolen is often sold to the highest bidder or left for the service subscribers. MaaS is an illegal version of Software as a Service (SaaS).
The system of Malware as a Service
Malware development and distribution is more than the simple act of just posting someone's nefarious craft on a web site.  It is an entire system that comprises a criminal enterprise.
Malware development – Information security researchers and developers research vulnerabilities in systems and create exploits and malware.
Malware vendors – Malware distributors and sellers look for new customers who would purchase their malware. The sellers provide malware packages and hosted management services. Malware packages are packages that should be executed yourself. It includes instructions about how to adapt it to the specific requirements of the customer. Hosted management services provided by the malware vendor enable their customers to amplify their attacks across the internet.
Malware consumers – Criminals purchase malware for illegal purposes. However, they are not the only consumers, as security researchers and government officials purchase this malware too, aiming identify and create security patches, and address previously unknown security vulnerabilities.
Extra features that Malware as a Service provides
In furtherance of the enterprise nature of MaaS, a malware consumer gets the same type of product offerings that a consumer of traditional software receives.
Off-the-Shelf attacks – Common malware attacks such as Viruses, Trojan horses, Worms, Ransomware, and Bots are available to purchase.
Targeted Attack – When the customer requires an attack against a specific target, cyber attackers are used by MaaS companies to get the job done.
Customer support – Any issues and clarifications that the customers face, including suggestions, are provided.
Victim aftercare – Some MaaS companies are conscious of their victims who were affected by malware as well. They`ll provide tips and instructions for the victims on how to safeguard themselves in the future.
There are several common MaaS distribution modes:
Email schemes – A vast amount of phishing emails are sent with malicious links attached. Once the target has clicked the malicious link, the infection chain starts. After compromising the system, additional malware can be downloaded and the system will be controlled by a MaaS owned botnet.
Malvertising – Malvertising is the process of injecting malicious code into legitimate online advertisements, it usually redirects users to malicious websites. MaaS networks use malvertising to install malware easily each time the infected ad is viewed, mostly targeting common browser exploits.
Torrent Files – The popularity, and willingness of people to download torrent games and movie files offers a prime opportunity for the inclusion of malware in these files, such as ransomware and cryptocurrency miners.
How to protect against Malware as a Service threats
Do not click suspicious links, and don't download unsolicited attachments – The majority of the MaaS attacks are introduced through phishing emails. Always think twice before interacting, or use a sandbox and secure mail filters when handling emails. Downloading files from an dubious source should be avoided at all costs.
Use a reputable, strong anti-malware product – Since MaaS uses botnets, they often target vulnerable computers. Most commercially available security products will detect and defend against malware delivered by the botnet.  Please use a subscription-based malware protection service, as the free versions may not offer the best protection possible.
Make sure that all systems have the latest updates – The MaaS botnets target unpatched vulnerable computers. Having the latest updates on systems minimizes the likelihood of an attack exploiting any unpatched vulnerabilities.
Malware as a Service is a progressing service that is a threat to cybersecurity. The main users of this service are threat actors with ill intentions of causing harm. Since MaaS uses botnets to execute most of the hosted malware attacks, the amount of malware attacks increases targeting a vast scope of users. The exploitations are powerful and fast, and anyone with basic computer skills can use this service. Therefore, it is crucial to be vigilant about the best ways to prepare and defend against these attacks.
---
About the Author:
Dilki Rathnayake is a Cybersecurity student studying for her BSc (Hons) in Cybersecurity and Digital Forensics at Kingston University. She is also skilled in Computer Network Security and Linux System Administration. She has conducted awareness programs and volunteered for communities that advocate best practices for online safety. In the meantime, she enjoys writing blog articles for Bora and exploring more about IT Security. 
Editor's Note: The opinions expressed in this guest author article are solely those of the contributor, and do not necessarily reflect those of Tripwire, Inc.