Image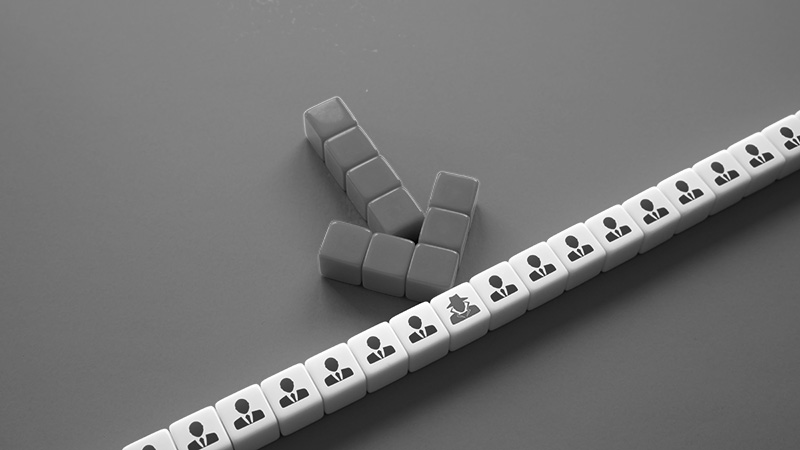 While a majority of discourse in the cybersecurity industry is focused on external threats – malicious hacking, phishing, and the like – the fact is that internal actors are just as capable of causing damage to an enterprise, if not more so. An insider threat may have access to resources or areas of the network that someone outside the organization would need to do extra work to obtain. Insider threats, similarly to external ones, come in a wide variety of packages and can be motivated by many different factors.
Malicious Insider Threats
1. Financial Gain
Many internal actors who perpetrate malicious acts against their own organization are motivated by purely financial desires. Using company resources they've been granted access to in good faith as a member of the organization. Employees can steal and sell data, proprietary information, or trade secrets and steal money directly by manipulating the technology at their disposal. This internal threat can be extremely dangerous to a business and its operations if not detected and stopped early enough, whether it is due to financial strain, perceived or actual underpayment, or a simple desire to make a profit.
2. Personal Use
Sometimes, an internal threat comes from an employee using company data and resources for their own personal gain. This includes situations such as when a salesperson leaves one job for another, taking their list of clients and contact information along with them. While they may be hoping simply to maintain their current clientele at a new company, the impact on the business whose data is stolen cannot be written off. Depending on what specific information or functions they are taking advantage of, these internal actors can compromise vital areas of the network or business operations, potentially causing serious damage to the organization.
3. Sabotage
Still, other internal threats are due to an active desire to stall, incapacitate, or otherwise hinder certain business operations. Employees have been known to use insider access to enact personal vengeance against an organization they believe has wronged them and to carry out the wishes of an external political or business entity. The United States Cybersecurity and Infrastructure Security Agency (CISA) stresses espionage and sabotage as reasons for insider threats. These bad actors can cause significant damage and cost a company millions in downtime, lost data, and remediation costs, whether they are acting on behalf of a competing company, a foreign government, or private interests.
Unintentional Insider Threats
1. Inadequate Cybersecurity Training
Employees who work with technology in any capacity – meaning most employees in all industries – should be educated on protecting themselves and their company from attacks. Having access to the systems behind business operations without properly understanding the weight of their responsibilities can lead employees to make simple mistakes that can cause huge losses. Training should be understandable, thorough, mandatory and updated periodically as technologies progress. Suppose they comprehend not only the security policies they must follow but also the reasoning behind those policies and the possible dangers of disregarding them. In that case, employees can be more equipped to handle technology during their work. This will help prevent them from making ignorant mistakes or facilitating harm through their negligence. A simple slip-up on an employee's part can mean significant losses.
2. Compromised Accounts
In addition to making accidental mistakes during work, employees' devices or accounts can also be compromised and spread malware or other issues to other devices or accounts within the company's network. As these threats can originate from an employee clicking on a suspicious link or attachment or from a misplaced device, cybersecurity training is a significant step in preventing this kind of security event. However, bolstering your company's security profile in other ways can also help. Making sure your network is secured against external attacks may go a long way in protecting against the dangers of compromised internal accounts and devices.
Conclusion
The dangers of internal threats "can be some of the most challenging to address" due to the dynamic and multitudinous nature of the issue as well as the difficulty of making the network more secure without restricting functionality. Employees, partners, and contractors must be allowed access to the network parts necessary for their role without being permitted into areas where they don't belong. They should also be trained in cybersecurity best practices to avoid mistakes due to negligence or ignorance. Understanding the motivations behind the various kinds of insider threats is an important step in fighting against those risks. Whether their actions are intentional or unintentional, malicious or negligent, there are always steps that an organization can take to mitigate the dangers and lower the likelihood of an internal threat causing a security event.
---
About the Author:
Image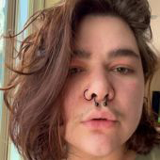 PJ Bradley is a writer on a wide variety of topics, passionate about learning and helping people above all else. Holding a bachelor's degree from Oakland University, PJ enjoys using a lifelong desire to understand how things work to write about subjects that inspire interest. Most of PJ's free time is spent reading and writing. PJ is also a regular writer at Bora. 
Editor's Note: The opinions expressed in this guest author article are solely those of the contributor, and do not necessarily reflect those of Tripwire, Inc.