Image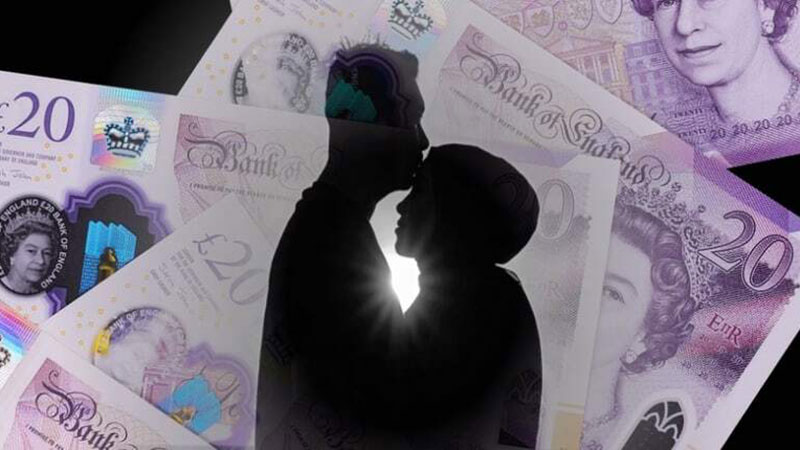 UK banking group TSB is calling on social networks and dating apps to better protect their users from fake profiles, following an alarming spike in romance fraud.
Examining data from December 2020 - January 2022, TSB determined that romance fraud almost doubled compared to pre-pandemic levels, with a record increase in losses of 91% - averaging £6,100 per incident.
The bank's findings uncovered that those duped into a "relationship" on average made payments for two months (62 days), but recorded at least one scam that spanned over 1059 days - almost three years.
In 32% of cases - almost one in three - payments were made to fraudsters for over two weeks before victims realised that they were the victims of a romance scam. Over a quarter (27%) of the fake relationships saw payments made for over a month, while 11% lasted over half a year.
According to psychologist Sam Owen, "the longer these 'relationships' last, the more the victim wants it to work and finds it hard saying 'no.' The key is to pull the plug as soon as you start noticing signs that it's a scammer you're speaking with."
In those cases where the origin of the romance fraud was recorded, the initial approach by the scammer was made via social networks and dating apps, with Facebook accounting for over a third of all fraud cases:
35% Facebook
24% Tinder
21% Plenty of Fish
9% Match.com
3% Olderdating.com
3% Bumble
3% Instagram
According to the research, all age groups are vulnerable to falling for a romance scam - with TSB saying it has refunded victims aged between 18 years old to 77. The average age of victims reported by the banking group is 47.
Female customers make up 66% of the romance fraud cases examined by the bank, losing £6,300 on average compared to £4,600 for men.
TSB says that the latest UK Finance figures show that only 35% of funds lost in romance scams are returned to victims. According to the bank, that's a pretty poor show compared to its own "Fraud Return Guarantee" which it claims has refunded 97 percent of all cases involving bank fraud.
Although proud to crow about how it has supported its customers, TSB clearly would prefer not to be left mopping up the financial mess after a successful scam has been uncovered. For that reason it says it wants to see "much stronger action from online platforms to better protect their users from fake profiles - with the likes of Facebook and Instagram taking much more responsibility for the fraud their sites generate."
Furthermore, Paul Davis, TSB's director of fraud prevention, is advising customers to remain suspicious when on dating sites, and not give away personal information to someone they have not met in person. Furthermore, he recommends that everyone should learn about the emotive and elaborate tricks used by scammers, and seek impartial advice from friends who can help spot holes in a story that you haven't considered:
"When interacting online, it's important to remain on guard. Don't put your trust in people you've never met in person – and if the conversation ever moves on to money, then it's time to stop."
For many people, the last couple of years have meant feeling isolated, and it's understandable that many would be exhilarated if they receive a message from a soldier/naval officer/overseas doctor/oil rig worker with an emotive story who longs to get back home but appears to have a valid excuse for their prolonged absence.
Such scammers are exploiting some of the most compassionate and altruistic members of society, who might not only break your heart but destroy your finances as well.
---
Editor's Note: The opinions expressed in this guest author article are solely those of the contributor and do not necessarily reflect those of Tripwire, Inc.