Image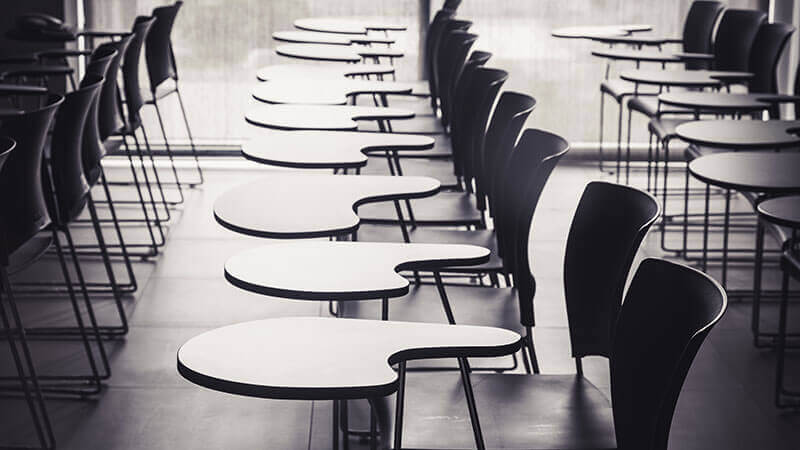 As I had mentioned previously, this year, I'm going back to school. Not to take classes, but to teach a course at my alma mater, Fanshawe College. I did this about a decade ago and thought it was interesting, so I was excited to give it another go. Additionally, after a friend mentioned that their kid wanted to learn Python, I developed an Intro to Python aimed at high school students that I'm teaching weekly. I thought that this would be good fodder for the State of Security. So, whenever I have something interesting to discuss, expect to find it here.
I was talking to my students about crunch time during one of our recent classes. They are in their final semester of school and were forced into online learning at the start of the pandemic. They are stressed. I get that a lot of people are stressed, but there are different stresses for different people and right now a lot of empathy is required to understand what is going on with people. I can hear the stress in the voices of my students when we speak and read it in their emails and chat messages. I'm not a psychologist, but I know that different people have different breaking points and we're all just dams waiting to burst from the pressure of the stress we're containing. So, ask yourself… can I turn a valve and alleviate some of that pressure?
Stressors
Stressors come in all shapes and sizes. Yet, the list just seems to keep growing. Pre-pandemic you stressed over finances, health, career choices, relationships… all the standard stuff. The pandemic added so many more stressors to those categories. Can my business survive a lockdown? Can my employer afford to keep me working? What do I do when I see people without masks? Is it safe to go outside? Can I spend 8 months locked in my home with my spouse?
Students normally have the added stress of finding a job when they graduate, but now, with offices on work from home and hiring freezes in place, there are fewer jobs available. Companies have gone out of business, which means more experienced individuals are looking for work and competing with students who have less experience. I've had a number of students express that they are concerned with the job prospects available to them in a COVID-19 world. So, if you have open positions and would like to be introduced to intelligent, thoughtful entrants into the cybersecurity world, I'd be happy to arrange that.
Accommodation
While we were talking about the crunch that my students were experiencing, they asked if I could help out in any way. We discussed moving things around, changing dates, publishing lecture content early… anything that would help them add more flexibility to their schedules. As their professor, I feel it's my responsibility to help alleviate their stress when I can, just as I try to do with my employees here at Tripwire.
I feel like the pandemic has really helped identify good employers and bad employers. I've heard horror stories of companies not making allowances for changes to working and living situations. I've seen posts from people complaining about decisions their employers have made and how it has impacted their lives. Times are tough, money is tight, people are spending less… but little things like letting someone step away during the day or allowing people to shift their schedules can make a huge difference.
This is one place where I feel that there are a lot of lessons to be learned from the college. I've been completely impressed with their approach and think that corporations could stand to learn from them.
For example, it was suggested that all lectures be recorded, so that students can watch them at their leisure and email in questions after they are done watching (or bring them up during the live lab time). This is a brilliant idea that companies could adopt. Why have all your employees sit through a live demo when they could just watch a recording when they have the time.
Another Example was to include time zones whenever you mention a due date or class time. Since international students may be overseas and students may even be spread out across the country, 6PM for you, may not be 6PM for them. I've encountered this many times working for a company that operates internationally. I actually also recently encountered this while working with a PR firm on a movie review. I was setting up an interview with the director of a film and specifically called out ET in all my emails (thank you Fanshawe), as did the PR firm, but they dropped that when sending the schedule to the director, who is on the west coast. As such, I was on the call waiting at 1PM and 30 minutes later finally gave us, but got a notification at 4PM that she had joined the call.
Moving Forward
I plan on continuing to adopt as many of these actions that the college has implemented as make sense. It creates more opportunities for my employees to understand what is happening and less opportunities for confusion. It makes it easier to work and that's the most important thing.
I actually find myself feeling, at times, like I'm taking advantage of people because allowing a little leeway makes things run so much more smoothly that productivity seems to increase. Instead of rushing to finish a task to be able to go run an errand, people run the errand, return to work, and finish their task without the rush. We all know rushing leads to mistakes, so it's an easy way to reduce mistakes and the amount of work that needs to be reviewed.
So, as we come to the end of the year and people are dealing with normal stress, holiday stress, and business stress (end of quarter/end of year), ask yourself how you can help to make their day a little less stressful. How can you help them out at crunch time? It's easy to forget how much work we're piling on when we don't know what other issues people need to handle concurrently. Talk to people and ask them what their complete workload is like and try to work that in to any scheduling you are performing. You might just find that a little scheduling relief leads to more productivity.
More Reading
Helping Inspire the Next Generation of Cybersecurity Professionals
Back to School – Lessons From Teaching Cybersecurity: Week 1
Developing Confidence – Lessons From Teaching Cybersecurity: Week 2
Asking Questions – Lessons From Teaching Cybersecurity: Week 3
Problem Solving – Lessons From Teaching Cybersecurity: Week 4
Obfuscation – Lessons from Teaching Cybersecurity: Week 5
Picking the Right Tool – Lessons from Teaching Cybersecurity: Week 6
Feedback Acceptance – Lessons from Teaching Cybersecurity: Week 7
Foundation Building - Lessons from Teaching Cybersecurity: Week 8