Image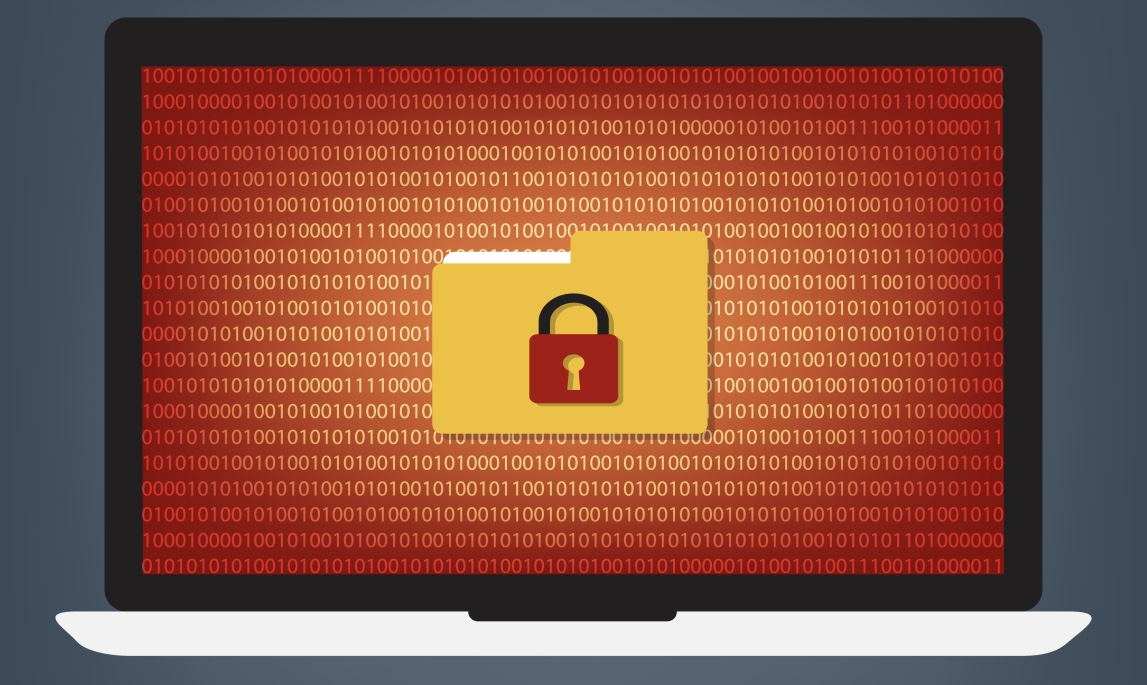 2016 is shaping up to be a pivotal year for ransomware. Just look at the attack campaigns we have witnessed thus far. Back in February, news first broke about Hollywood Presbyterian Medical Center, a hospital located in southern California that
temporarily suspended its computer systems following a ransomware attack
. The medical center ultimately paid 40 BTC (approximately US$17,000) in ransom for the restoration of its systems. More recently, researchers at two separate security firms observed a
malvertising campaign
that leveraged the Angler exploit kit to seed crypto-ransomware onto unsuspecting users' machines. Security analysts at Trend Micro and Malwarebytes both report the attack was one of the largest ransomware campaigns they have seen in years. These attack campaigns, not to mention the discovery of ransomware strains capable of targeting machines running
Linux
and
OS X
, pose a significant threat to organizations and the availability of their data. Unfortunately, a new study suggests that a majority of businesses might not be adequately prepared to either prevent or fully recover from ransomware infections. On Wednesday, Tripwire announced the results of a
survey
of 200 security professionals who attended
RSA Conference 2016
. When asked if their company could recover from a ransomware infection without losing critical data, only 38 percent of respondents said they are "very confident" they could do so.
Image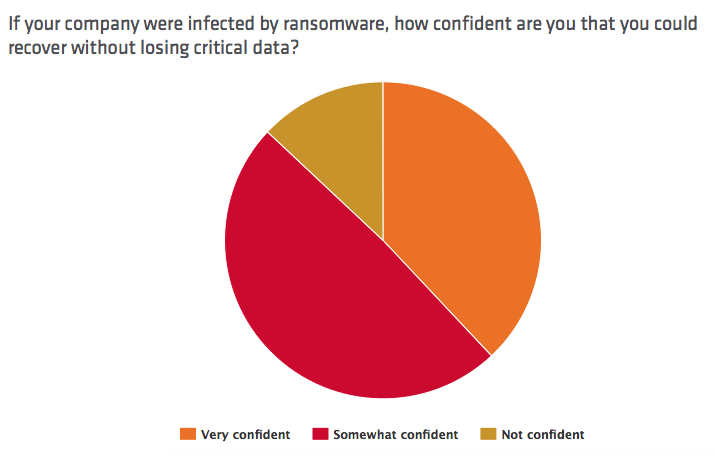 Respondents also have their doubts about their organizations' ability to prevent an infection. Indeed, while a majority of participants (58 percent) have observed an increase in spear phishing emails over the past year, the same percentage said they are not confident that their executives could spot a phishing scam. These findings suggest that if targeted by a ransomware attack, many companies will not be able to prevent or fully recover from an infection on their own. This could lead some to end up paying a ransom fee to the malware developers.
"The decision to pay a ransom comes down to the confidence and financial cost of recreating or restoring data from a previous backup," said Travis Smith, senior security researcher for Tripwire. "Since most ransomware samples we have seen have a time limit to pay, it's important to have confidence that you can restore the majority of data on short notice. Organizations should focus on improving backup and restoration procedures to reduce the cost of restoring data and services after a potential breach."
Companies should also strengthen their security awareness programs in an attempt to prevent ransomware infections in the first place. Towards that end, Tripwire recently conducted a poll on Twitter asking respondents to reflect on the most important step users can take to prevent an infection. https://twitter.com/TripwireInc/status/712553244711641089 In total, Tripwire received 175 responses. Close to half (47 percent) of participants voted "Don't click suspect links" as the best way users can defend against ransomware. This preference suggests that anti-phishing user education can go a long way towards preventing against a malware infection. https://twitter.com/5683Monkey/status/712707587318366209 Backing up one's data received a little more than a third of the vote at 37 percent, followed by "Install software patches" and "Use an AV solution" at a combined 16 percent. While not a preventive measure
per se
, some respondents ultimately felt backing up one's data was the most suitable option by which users could confront the ransomware threat. https://twitter.com/En3pY/status/712698514195787776 The list of options presented in Tripwire's poll is not exhaustive. For more information and insight on how you can prevent a ransomware infection, please click
here
. If you think you have been infected by crypto-ransomware, please click
here
to see if you can use a tool to decrypt your files for free.
Title image courtesy of ShutterStock