Image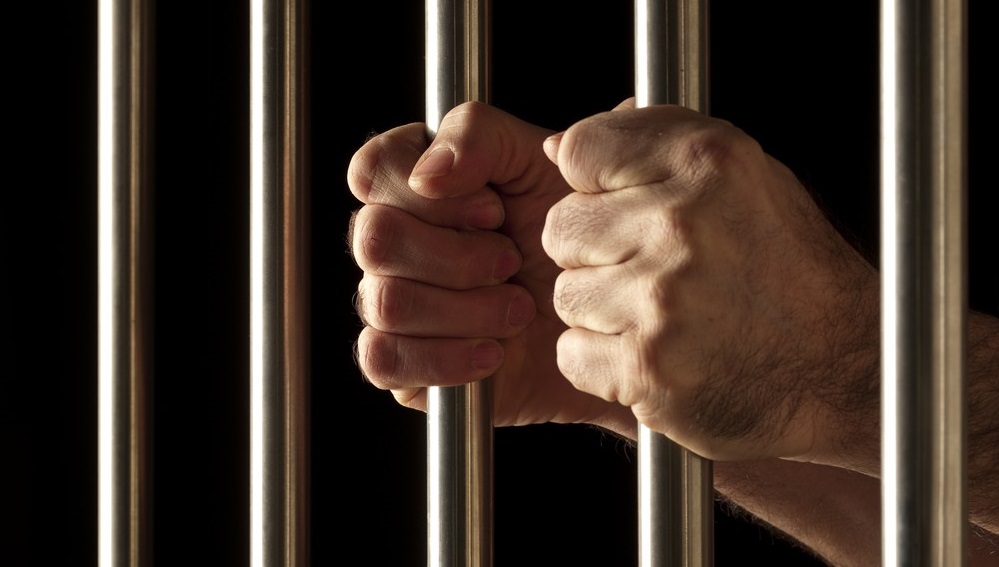 In the fall of 2014, Tripwire published a series on the
10 Most Wanted Hackers by the FBI
. Each of those articles revealed the extent to which cyber crime has become more sophisticated and threatens online users' information now more than ever. Given this growing threat, it is understandable that some might feel disheartened by the challenges confronting information security professionals today. But Tripwire does not share this pessimism. Every day, information security professionals and law enforcement agencies are working to make cyberspace a safer place. It is this ongoing effort that Tripwire sought to recognize with its series about some of the most notorious hackers who have been caught and arrested for their crimes. We hope that our series has demonstrated the fact that law enforcement oftentimes catches up with actors who use cyberspace for malicious purposes, a trend which all of us hope to see more of in the future. Tripwire now concludes its series on some of the most notorious cyber criminals brought to justice with Noor Aziz and Farhan Arshad, two of the most wanted hackers by the FBI who defrauded telecommunications companies, government agencies, and private individuals of over $50 million. Between 2008 and 2012,
Aziz and Arshad helped operate LinkedTel
, a business that advertised a number a number of telecommunications services, including adult entertainment, chat lines, and psychic hotlines.
Image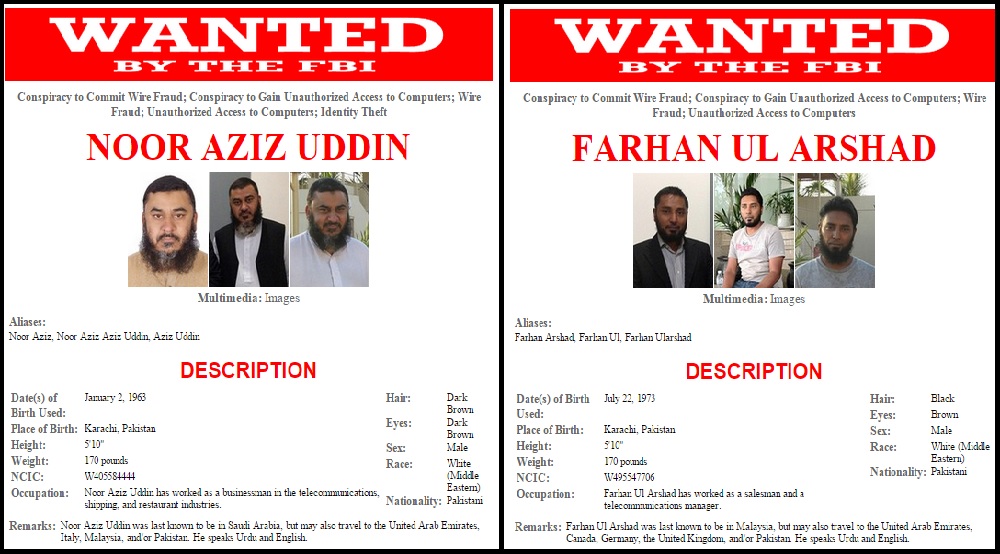 According to a
statement
released by the United States Attorney's Office District of New Jersey, Aziz and Arshad targeted the Private Branch Exchange (PBX) telephone systems of a number of corporations and attempted to identify telephone lines that were not in use. When they identified an unused extension, they illegally reprogrammed the telephone systems, which they then used to make long-distance telephone calls for LinkedTel—all at the expense of the victim corporations whose PBX telephone systems had been hijacked. It is believed that Aziz and Arshad perpetrated this scheme as
part of an international cyber ring
that extended into Pakistan, the Philippines, Saudi Arabia, Spain, Switzerland, Italy, Singapore, Malaysia, and other locations. In 2012, federal authorities caught wind of the hackers' activities and placed both Aziz and Arshad on the FBI's Cyber Most Wanted List. The FBI also
offered two $50,000 rewards
for information that would lead to either of the cyber criminals' arrest. For years, Arshad and Aziz remained on the FBI's Most Wanted List as authorities gathered information on the hackers' location. Finally, after a three-year investigation, authorities successfully
arrested
Arshad and Aziz in Karachi on February 14, 2015 via a joint-operation led by the FBI and Federal Intelligence Agency of Pakistan. Pakistan does have an extradition treaty with the United States, where the criminals are expected to be tried for wire fraud, unauthorized access to computers and identity theft, among other charges.
Related Articles
10 Notorious Cyber Criminals Brought to Justice 

–

No. 8
10 Notorious Cyber Criminals Brought to Justice – No. 9
10 Notorious Cyber Criminals Brought to Justice – No. 10