Image

  Last week, we investigated the story of Dmitry Olegovich Zubakha, a Russian hacker who breached Boeing's computer networks and launched a series of distributed denial of service (DDoS) attacks against Amazon, eBay and Priceline. Tripwire now continues its series on some of the most notorious cyber criminals brought to justice with Roman Valerevich Seleznev, a Russian hacker who broke into several American retailers' point-of-sale (PoS) systems and installed malicious software to steal customers' credit card information.
Image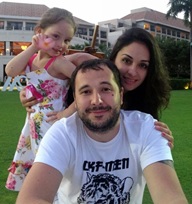 Between October 2, 2009, and February 22, 2011, Seleznev—who went by the names "Track2," "Roman Ivanov," "Ruben Samvelich," "nCuX," "Bulba," "bandysli64," "smaus," "Zagreb," "shmak," and others online—hacked into the computer networks of a number of small American retail businesses and installed malicious computer code onto PoS terminals in an attempt to steal customers' payment card numbers. Among Seleznev's victims were a city zoo, a jewelry store, and several restaurants and entertainment venues, according to a
2011 indictment
. Seleznev, at one time known as "
one the world's most prolific traffickers of stolen financial information
," also participated in a
racketeer influenced corrupt organization
(RICO) in Nevada. For his crimes, the hacker was
charged
with:
Five counts of bank fraud,
Eight counts of intentionally causing damage to a protected computer,
Eight counts of obtaining information from a protected computer,
Three counts of possession of 15 or more unauthorized access devices (stolen credit card numbers),
One count each of participation in and conspiracy to engage in a RICO,
Two counts of trafficking in unauthorized access devices, and
Five counts of aggravated identity theft.
In the knowledge that federal authorities would be looking for him, Seleznev limited all international travel to countries that did not have extradition treaties with the United States. He also allegedly spent some time
searching the electronic filing system of the U.S. federal courts
for mentions of his name. But these measures did not sway the determination of law enforcement. In the summer of 2014, U.S. federal authorities arrested Seleznev in Maldives, a country that does not have an extradition treaty with the United States. Russia has since
labeled Seleznev's operation as a "kidnapping"
and has accused the United States of violating a Russo-American bilateral treaty on mutual assistance in criminal matters. U.S. law enforcement agents have refused to return Seleznev to Russia.
"This important arrest sends a clear message: despite the increasingly borderless nature of transitional organized crime, the long arm of justice – and this Department – will continue to disrupt and dismantle sophisticated criminal organizations," Secretary of Homeland Security Jeh Johnson said in a statement.
Seleznev faces approximately 100 years in prison and close to $1 million in fines, if convicted.  
Related Articles